On Saturday there were 11 games in the NHL. A couple of blowouts, some tight match-ups and some surprising upsets will have thrown a lot of fantasy teams for a loop, including my own. Sunday, the NHL has an assortment of games with six contests on the schedule and some pretty even match-ups that will make choosing a fantasy team a little tougher than normal.
Yesterday's Games
I laid a big egg in my selections, the lone exception being Alex Galchenyuk who had two assists. The Carolina Hurricanes led the way with two players who had four points each — Teuvo Teravainen and Jordan Staal. Vladamir Tarasenko and Cam Atkinson also came up with big games and overall, if you went with the Blue Jackets, you likely fared pretty well.
Tonight's Games
Los Angeles Kings at Winnipeg Jets
Dallas Stars at Vancouver Canucks
Minnesota Wild at Ottawa Senators
Boston Bruins at Colorado Avalanche
Montreal Canadiens at Chicago Blackhawks
New York Rangers at Edmonton Oilers
Centers
Mark Scheifele ($7300)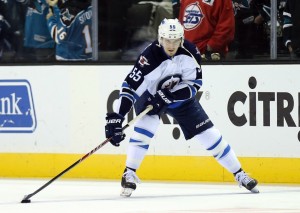 Scheifele is playing against a Los Angeles team in which the Jets are pretty evenly matched. But, in this contest Scheifele is the best player so far this season on both sides of the ice and leads the NHL with 20 points in 16 games. Both teams are coming off losses, but the Jets are at home and sixth in the league in goals for as a team.
Scheifele is scoring at a 1.25 points per game pace which is second best in the NHL only to Sidney Crosby.
Alex Galchenyuk ($6700)
He was the only player in yesterday's games that really got me any fantasy points so I'm going to stick with the hot hand. He scored his sixth goal of the season late in the third period to seal Montreal's 4-1 victory and the Canadiens beat the Red Wings handily 5-0 on Saturday. Galchenyuk has 16 points in 15 games for the Canadiens. He is building some great on-ice chemistry with Alexander Radulov and the Canadiens are back to dominating teams after that wake-up call against Columbus.
Forwards
David Pastrnak ($6700)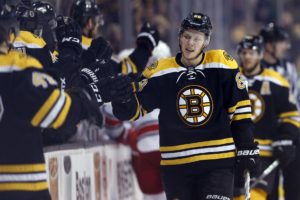 Pastrnak has been a force so far this season. He's scored a goal in six of his last seven games in each of his last five games and he's now up to ten goals in 13 games this season. Pastrnak won't be able to continue on that pace, but it's safe to say he's a must-own in all fantasy formats at this point. While he's hot however, he's a decent price and the Bruins are winners of two games in a row.
Patrick Maroon ($4800)
Maroon has four goals in his last five games and has been on fire since being moved up to the first line alongside Connor McDavid. His price is low so he makes for a nice fantasy target at the wing position to round out any team. The Rangers beat the Oilers last time these two teams played and the first line of McDavid, Eberle and Maroon will need to be at the top of their game if Edmonton wants to even the season series.
Defense
Ryan McDonagh ($5600)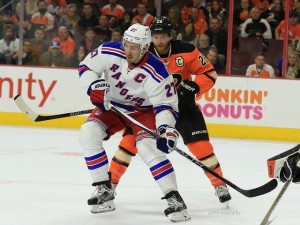 McDonagh has slowed down a little over the past few games, but he got back on track Saturday against the Calgary Flames with an assist and he'll be taking on the Oilers on Sunday. He has 10 points in 15 games, leads the Rangers blue line with 25 shots and is second on the Rangers defense with 24 blocked shots this season. He's a well rounded defenseman and his price is a good value.
Goaltender
Tuukka Rask ($7700)
Of all the games, it seems clearest to me that the Colorado Avalanche are in tough against the Bruins. The asterisks here is that if Rask plays, this is a back-to-back on the road for him. That may be a bit much to ask but his .941 save percentage and 1.69 goals against average are pretty hard numbers to overlook.
If you're not sure on a winning goalie in any of the games on Sunday, go with Cam Talbot of the Edmonton Oilers who has 435 saves on the season.