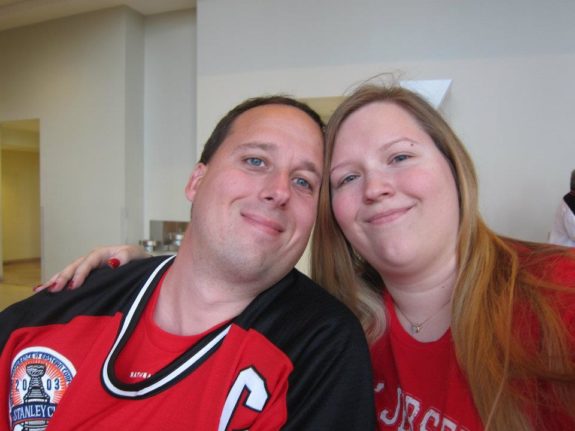 Anyone who knows Rachel and I by now know that we really do play fantasy hockey in similar but different ways. The fun part is success often comes in many forms. While Rachel seemingly cruises along to a higher seed, I apparently prefer taking the hardest road while trying to sneak into the playoffs. All in all the thrill of fantasy hockey some weeks is just survival.
Not every week goes easily. When there is a lot of competition, every week is a new adventure. Now that the last week is over, we can take a look at what occurred during Week 15.
Fantasy Hockey Survival
Rachel's Battle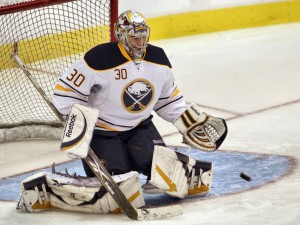 That is right. Rachel played the Reborn Sabres, a squad led by Brian Sanborn. They are in first place in the THW Live Keeper League. Rachel went into Week 15 narrowly in third. Anytime two top teams face each other, there just seems to be something eventful that inevitably happens. This would wind up being no exception.
What happened?
It was a chaotic week as the two teams tussled back and forth in what looked like an eventual win by the Reborn on Sunday. There was this sneaky little move executed by Rachel as she picked up Darcy Kuemper to go up against Nashville. As she put it, Nashville has a tendency to be sleepy on Sundays which was definitely true this time around as Minnesota blanked Nashville 4-0. That shutout was just enough to swing the close clash to her side and ultimately was the true difference between winning and losing this week.
Yes a third string goalie was the difference maker in the biggest clash of the new year. I wish I was making this up but it is sometimes these gambles that pay off the biggest. Timid players are the ones who often end up the ones wondering what could have been. Those who know when to go all in and then know when you play it smart are undoubtedly the most dangerous. Then there are those times whether it is a little better to be lucky and good.
Battle Breakdown:
Polish Express
Reborn Sabres
=============================================
All in all this match came down to a Sunday for it all. Goaltending would be the decider as Ryan Miller went against Darcy Kuemper. This looked on the surface like a win for the "Reborn". However like we mentioned above, Kuemper rose above it, faced 23 shots, and stopped them all. Meanwhile, Miller won a 2-1 shutout over the dangerous Alex Ovechkin and the Washington Capitals.
Think about it for a second, a squad with Eddie Lack and Darcy Kuemper beat Miller and Craig Anderson. That is how fantasy hockey owners often lose their minds. Rachel used the waiver wire and the ancient strategy of minimizing starts and gambling for maximum effectiveness. Honestly it doesn't work very often but in this case, it worked. Rachel was able to go 3-0-1 in the goaltending categories and that was just enough. She then took goals and special teams points to grind out a 5-4-1 victory.
==============================================
Chris's Battle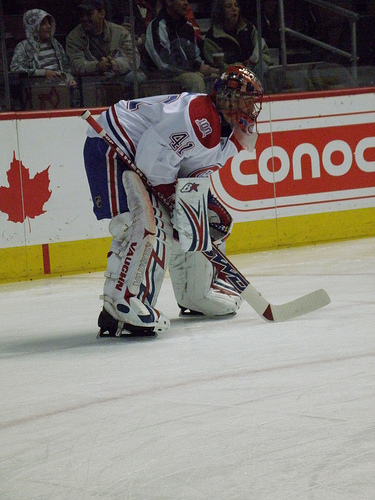 Facing the 14th placed team in the league should have been a cakewalk. One shutout changed all of that for the entire week.
It was outside the box thinking that makes Rachel, the fantasy hockey threat she is. Sometimes the analysis is very blunt and rudimentary and other times it is just roll with it and see what shakes. Either way, most weeks it just seems to work even when it looks like it will not. On the other hand, I play a far different style than most because I do use one of three "plans". It all depends on the opponent for that given week. Obviously, in different formats, you need different ways to defeat who you play. Unfortunately sometimes you just flat out have to survive.
What happened?
A disallowed power play goal is actually what ensured victory by the tune of 6-3-1 last week. These are weeks that are just nail biters to the end. One little change in the numbers can make or break you. That is what can happen on weeks where one faces lower ranked opponents.
Again, it was mostly a moribund week until the late week Jaroslav Halak shutout. Then the survival mode set in. Fantasy hockey is all about critically adapting. These were the results of that Sunday survival.
TEAM
SKATERS
GOALIES
TOTAL
NAME
G
A
ATOI
SOG
BLK
STP
W
SO
GAA
SV%
SCORE
Jersey Devils (78-56-16)
8
22
18:59
152
66
6
1
0
1.972
.9077
6-3-1
NoseFace Killahs (52-81-17)
7
7
18:07
95
33
3
1
1
0.000
1.0000
3-6-1
==============================================
All I really know is that after this week, there was not much left to say other than thankfully it was over. Playoff caliber teams do not last long when goaltending simply cannot get it done in the "W" department and save percentage. That is why a breakdown just was not necessary. This week it is onward to Team Smith. It seems like every week is an adventure so who knows what might occur.
===============================================
Thank you once again for reading and see you next week. If you have any questions, never hesitate to ask. Just use the #THW and fire those dilemmas and more to @ChrisWasselTHW.