Fantasy Hockey Mailbag is a weekly column, answering your questions every Tuesday. No question is too big or too small, so if you want advice or feedback on any topic related to fantasy hockey, just ask away in the comments below.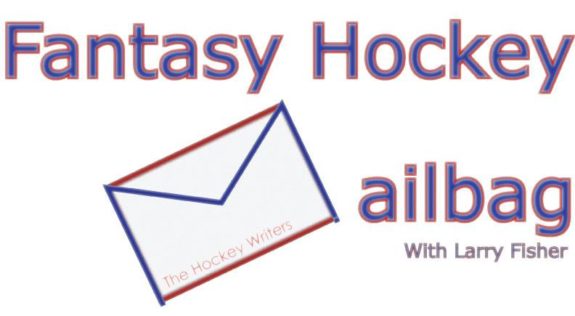 The countdown is on to the start of the fantasy hockey season and chances are your draft is just days away now. So let's cut to the chase and dive right into this debut edition of the Fantasy Hockey Mailbag.
Jeff Clarke asks via email: How early do you pick 2 goalies. i.e. one in the 3rd round and one late rounds, two early, etc.?
ANSWER: I'll be honest, I had to answer this question with a question and reach out to Jeff regarding the type of league he's in and the scoring categories. It really does depend on the league and how heavily weighted it is towards goaltenders. Some leagues will have three or four goalie-specific categories among a total of 10 — typically wins, goal-against average, save-percentage and shutouts. In that case, grab them early and grab as many starters as you can. They will definitely pay dividends. Now, if the league only has two goalie-specific categories among 10 or more, then that drastically alters — and diminishes — their value. In that case, load up on positional players and settle for leftovers when it comes to goalies. They won't be big difference-makers for better or worse in a set-up like that. Even in head-to-head leagues that require a certain number of starts per week, if only two categories — or 20 per cent of the total — are goalie-specific, you can forfeit them and still win more often than not.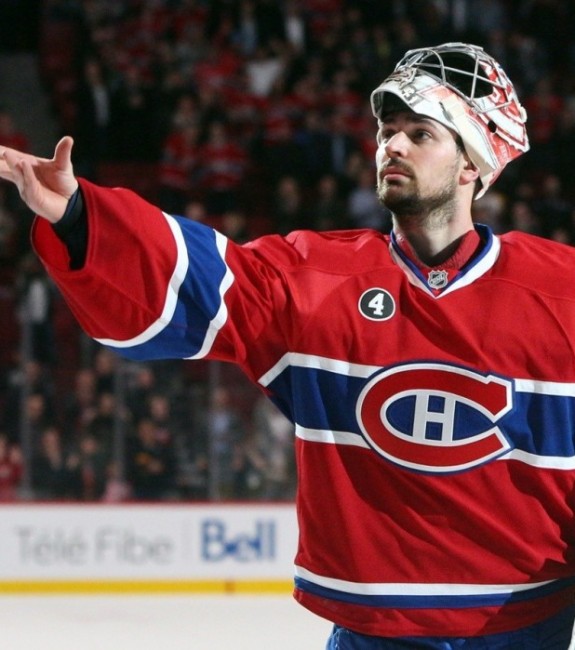 In Jeff's case, four of 10 categories — a whopping 40 per cent — are goalie-specific. With that set-up, to better answer the question, I would definitely pick two early, probably two within the first five rounds. Forwards are always the sexy pick in the first round but, with this being a 12-team league, if I was picking eighth or later, I wouldn't hesitate to grab Carey Price. He might not match last year's stat-line — that will be near impossible — but he should play a ton and put up good numbers. He's as close as it gets to being a sure thing for goalies. Reality is, there aren't that many elite goalies, or even guaranteed starting goalies, to go around. If you reference my Top 75 Fantasy Goaltenders, I'd draw a line at No. 15 and make sure you get at least two of those guys. If your league allows you to carry more than two and rotate them into your starting lineup on a daily basis, then I'd grab a third from that group if one of them falls to say the 10th round. If not, then any of the goalies between No. 16 and 33 on that list would be worth picking in the later rounds as an insurance policy in case one of your two starters gets hurt. Injuries happen and you can never have too many good goalies with a 40 per cent set-up like that. Not to mention, they will have good trade value throughout the season if you do decide to deal from that strength.
Irriducibile asks via HFBoards.com: Who are this year's breakout players? And I don't mean sleepers that come more or less out of nowhere (such as Mark Stone or John Klingberg), but third-, fourth- or fifth-year players who are already believed to have a high upside. I mean the next Tarasenko, Forsberg, Kucherov, Monahan, Holtby, Brodie etc.?
ANSWER: This particular poster did me a favour by partially answering his own question. He threw out the names Jonathan Drouin and Alex Galchenyuk, two of the guys who immediately came to my mind as well. After being a healthy scratch for much of the playoffs, Drouin should get more opportunities in offensive situations during his sophomore season. With the Triplets line intact, that likely means playing with Steven Stamkos, which certainly would bode well for Drouin. Their styles would seem to complement each other as well, so I'd expect Drouin to nearly double his rookie total of 32 points. He'll certainly score more than four goals this season. I'm thinking something along the lines of 18-38-56, becoming a household name in fantasy leagues. Galchenyuk has the skill to put up big numbers, but his situation in Montreal seems to be holding him back. Michel Therrien doesn't want to play him as a centre and can't find the right fit for him on the wing. I expect that to change this season and, who knows, maybe Galchenyuk clicks with Alex Semin or gets a gig next to Max Pacioretty. Either way, I think we'll see a nice uptick in production from Galchenyuk, who posted 20 goals and 46 points in 80 games last season. Is 60 points out of the realm of possibility? I don't think so. He could be a 25-35 guy quite easily in his fourth NHL season.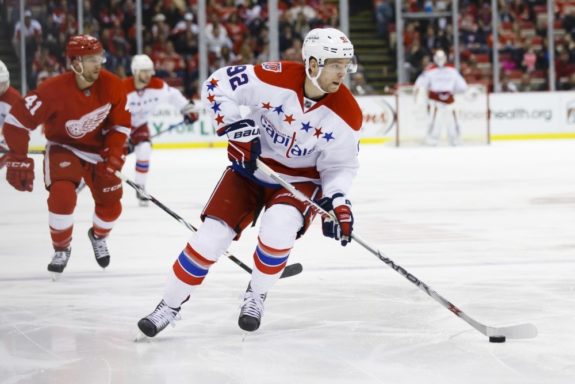 Here are five more forwards that stand out to me: Washington's Evgeny Kuznetsov, who I'd bet money on becoming this year's Tarasenko after shining for the Capitals in the playoffs — Kuznetsov should double last season's totals of 11 goals and 37 points and be in the 30-40-70 range as a budding superstar by year's end; Chicago's Teuvo Teravainen, he has a ton of offensive upside and showed some serious flashes as the playoffs progressed, plus he should play a bigger role this season; Minnesota's Mikael Granlund, we've been expecting it for years but his career-best is still only 41 points — this year he tops 60, perhaps even 70 points; Carolina's Elias Lindholm, he was coming on strong in the second half of last season, finishing with 39 points, but I think he'll be closer to 60 this season; and Edmonton's Nail Yakupov is another no-brainer, especially if he lands on a line with fellow first overall picks Connor McDavid and Taylor Hall, then Yakupov could score 30 goals and 50 points, up from career-highs of 17 goals and 33 points. Defencemen and goaltenders are harder to predict in terms of breakouts, but I can tackle them another week if you so desire.
Mark Burke asks via Twitter: I've got three of your top 12 — P.K. Subban, Shea Weber and Roman Josi from THW's Top 160 Fantasy Defencemen rankings — should I be happy or move one for a forward?
ANSWER: First off, be very happy. Secondly, from my fantasy experiences, especially in keeper leagues, I've found top defencemen are more difficult to acquire than forwards. So unless you're really weak up front — noticeably unbalanced — I'd stay the course and keep building around those defencemen. And if you do decide to swap a defenceman for a forward, make sure the forward is ranked at least three to five spots higher on THW's Top 400 Fantasy Forwards. If it's a lateral swap, make the other GM overpay by adding a pick or prospect. That would be my approach.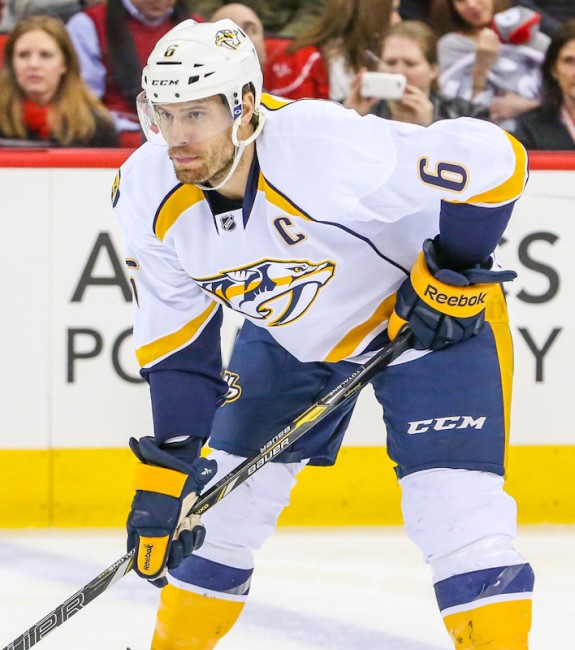 Well, that was until Mark added that his top forwards are currently Patrick Kane, Ryan Johansen, Andrew Ladd and Justin Abdelkader, with no money to spend in his upcoming auction draft. That is cause for some concern, especially considering Kane is under police investigation, reportedly for rape, and could face a league suspension like Slava Voynov if he's charged. That would be a big blow to Mark's roster, so perhaps exploring trade options might not be a bad idea. Weber is a big name, but he just turned 30, which means he's starting to get older in hockey years. Weber is also coming off a knee injury in the playoffs. He's said to be fully recovered for the start of the season, but will that slow him down at all? This is a keeper league, so I'd perhaps put out some feelers on Weber, let rival GMs know he could potentially be available without actually proposing any offers. See what comes your way and act accordingly but, as mentioned, I'd still want a higher-ranked forward, so a top six in this case. Or at least top 20 with a throw-in or two coming your way.
Tyson Gibbons asks via text message: You ranked Adam Larsson at No. 34, big year for him?
ANSWER: Yes, I'm thinking he'll have a breakout campaign and top 40 points for the first of many times, making his new six-year, $25-million contract look like a steal of a deal for the Devils. Truth be told, I see a lot of Victor Hedman in Larsson. Before you laugh at the comparison, remember that Hedman hasn't always been the stud he is today. Hedman has been in the league since he was 18, but his point totals were 20, 26 and 23 for his first three seasons. He had 20 points in 44 games during the lockout year, which pro-rates to 37 points over an 82-game season. Hedman's breakout came two years ago, at age 23, when he put up 55 points, including a career-high 13 goals, in 75 games. He followed that up with 10 goals and 38 points in just 59 games last season — pro-rates to 14 goals and 53 points — plus one goal and 14 points in 26 playoff games to earn Conn Smythe consideration in Tampa Bay's run to the Stanley Cup Final.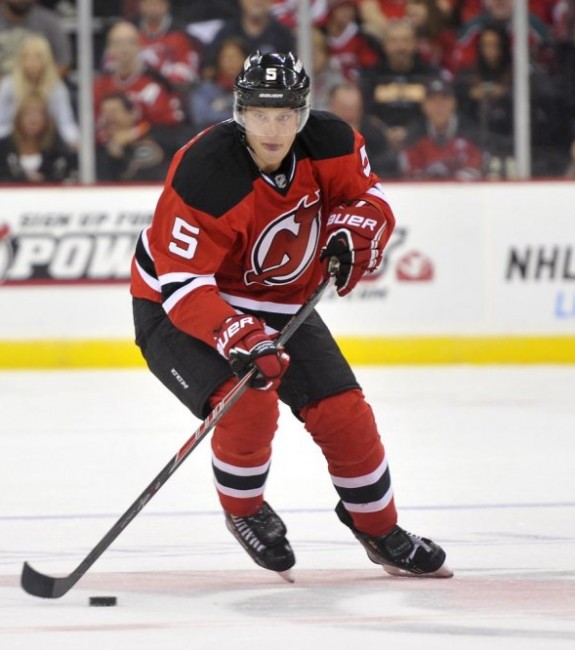 Back to Larsson, he's entering his 23-year-old season and is coming off a career-high 24 points in 64 games — 31 points over 82 games. Like Hedman, Larsson came into the league as an 18-year-old and put up 18 points in 65 games — 23 points over 82 games. Hedman was selected second overall by Tampa Bay in 2009 and Larsson went fourth to New Jersey in 2011. So, believe it or not, they have a lot in common — both from Sweden too, obviously — and I see Larsson continuing to climb these rankings in the years to come. But I do feel sorry for all those young Devils defencemen — Larsson, Damon Severson, Eric Gelinas and Jon Merrill — because they play for such a low-scoring team. If New Jersey had higher-scoring forwards, then all of those guys would be ranked a few spots higher. But if you were inquiring about Larsson as a potential draft or trade target for your fantasy team, definitely pick him or pull the trigger. He's only going to get better.
Derek Park asks via Facebook: How much do you think Dougie Hamilton will underachieve with the Flames now that he made sure the Bruins traded him so he could make more money?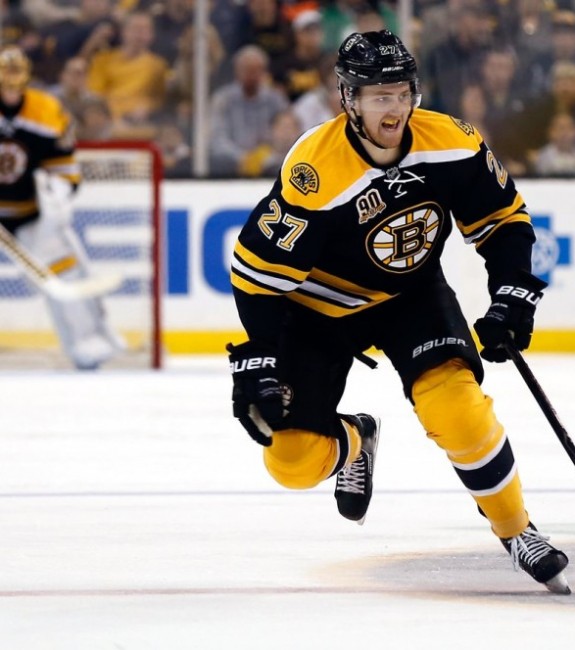 ANSWER: Well Derek, I can't sugarcoat this, I have to lay it on you. Karma can be cruel, but in this case I'm quite confident that Hamilton is going to continue his development into an elite top-pairing defenceman with plenty of fantasy upside still to come. I don't see him regressing, or underachieving, any time soon. He's going to be the one that got away for the Bruins, especially with Zdeno Chara fading fast and nearing the end of his career. Hamilton is really just getting started — he just turned 22 years old this summer — and he'll probably be Calgary's best blue-liner within a year or two. He'll need to transition to new teammates, so it might take a little time for Hamilton to hit his stride again — and his fantasy numbers could suffer short-term — but his long-term future is very, very bright. Painfully bright for Boston.
I know that's not the answer you were hoping to hear, being a Bruins fan, but your disdain is misdirected here. You shouldn't be mad at Hamilton for wanting to make more money, but rather at Don Sweeney for not realizing the true worth of this franchise defenceman in the making. Calgary came away with a steal of a deal, both in terms of the return package and the contract extension. I believe Hamilton will be underpaid, not overpaid, sooner than later. As for his fantasy potential, I see Hamilton topping 40 points again this season and, worst-case scenario, matching his stat-line from last year (10-32-42). That's assuming he's a slow starter based on this change of scenery, but if Hamilton hits the ground running, then 50-plus points isn't out of his reach either. Truth be told, I'm a big fan of this particular player even if I'm not at all a fan of his new team from growing up in a family of Oilers supporters.
My Fantasy World
---
Keeper 1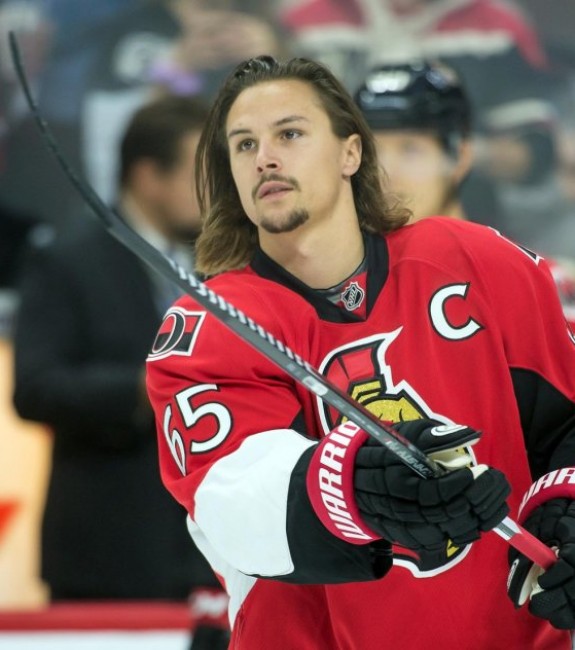 Our keeper deadline just passed and now it's all about preparing for our auction draft on Oct. 3. Entering our sixth season, this year's auction is the most stacked we've seen since our inaugural draft back in 2010. Especially in terms of star forwards, with Crosby, Malkin, Benn, Seguin, Hall . . . the list goes on and on of big names available to the highest bidder.
I'll be right in the thick of that action, with lots of money to spend and lots of roster spots to fill. I'll need to buy eight forwards, two defencemen and two goaltenders to round out my 20-man roster (12 F, 6 D, 2 G). I can approach the auction in one of two ways, go big or go bargain, meaning I could afford two of those aforementioned stud forwards then settle for a dirt cheap supporting cast or I could load up on second-tier guys all in the same price range. In years past, I've went big and iced an unbalanced lineup, but the reigning league champion has enjoying substantially more success with the latter strategy. I may or may not take a page out of his playbook this time around.
I only kept eight players — maximum 15, minimum five — because I wanted to reload with fresh contracts and retool my roster going forward. I ended up keeping Ryan Nugent-Hopkins, entering his second season on a three-year contract extension; Nail Yakupov, on a fresh two-year extension; Benoit Pouliot, on a one-and-done extension; Josh Bailey, in the final season of his original three-year deal; Erik Karlsson, in his third season of a four-year extension; Calvin De Haan, in the same situation as Bailey; plus Erik Gudbranson and Jon Merrill, both cheap young defenders with two years left on their original contracts. So that's three Oilers, two Islanders, a Senator, Panther and Devil. A decent starting point, but I'll need my auction plan to go to script in order to contend for a top-five payout in this ultra-competitive 20-team league.
---
Keeper 2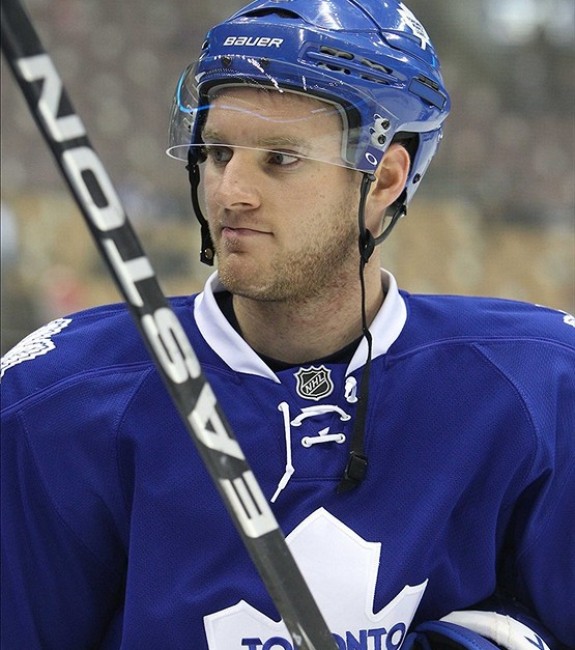 I'm entering my second season in this 28-team dynasty league, coming off a solid seventh-place debut despite completely overhauling the roster I had inherited. Only Cody Franson and Alexander Khokhlachev remain among my 28 players and prospects (17 F, 9 D, 2 G). The other 26 are newcomers, additions that I've made through trades, the waiver wire and the rookie draft. It was a busy calendar year and many would argue my team is worse on paper than it once was, but it is also significantly younger, which is the direction I wanted to go.
The powerhouses in this league are pretty untouchable for the time being — able to keep 18 players year-round (6 F, 4 D, 1 G plus 7 reserves) — so my plan is to build slow and steady from here with hopes of achieving long-term success. I'm not tanking this season, but I'm not expecting to be a title contender either, probably destined to finish more in the middle of the pack or perhaps in the bottom third. I'm fine with that for a year or two if I can position myself for a lengthy run in the top 10 after that. Time will tell, as always.
My biggest trade chips, if I do become a seller this season, will be Kari Lehtonen in goal, Brandon Dubinsky up front, and Erik Johnson and/or Franson on the back end. I like all four as players, but you have to give in order to receive when it comes to trading, so those guys could end up on the block at some point, knowing that they would bring the biggest returns. I'll likely stay the course with my youth, guys like Hampus Lindholm, de Haan and Nikita Nesterov on defence, plus Mika Zibanejad, Tomas Jurco, Jesper Fast and Anton Lander at forward. They aren't the most impressive names at present, but they could all take big steps in their development this season.
I'm also excited about plenty of my prospects, including forwards Artemi Panarin, Sven Adrighetto, Ty Rattie, Khokhlachev, Hudson Fasching and Anton Slepyshev, plus the defence trio of Kristian Nakyva, Gustav Forsling and Vili Saarijarvi. All in all, that roster remains a work in progress, and hopefully my vision can come to fruition sooner than later.
---
Do you have a question for the Fantasy Hockey Mailbag? Ask it in the comments below.
Larry Fisher is a sports reporter for The Daily Courier in Kelowna, British Columbia, Canada. Follow him on Twitter: @LarryFisher_KDC.