Ron Francis, Executive Vice-President and General Manager of the Carolina Hurricanes has received a contract extension through the 2018-19 season. The team announced the extension Tuesday morning, and team owner and Governor, Peter Karmanos said in a statement,
Ron has rebuilt our organization the right way, stocking our team and system with young players who will help this franchise compete for the Stanley Cup year in and year out. I'm thrilled that he will continue to see the job through. The future is very bright for the Hurricanes in Carolina.
The last sentence was particularly encouraging to those who are still concerned that the team may be moved if Karmanos can ever get the terms he wants to sell the Hurricanes.
[NEWS] #Canes Extend GM @RonFrancis10 Through 2018-19 → Details: https://t.co/k1EB17oAbp #Redvolution pic.twitter.com/zhpIGKzIxc

— Carolina Hurricanes (@Canes) August 30, 2016
Stability With Francis and Peters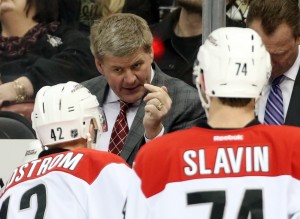 Just a few days past being a month ago to the day, Francis was making an announcement of his own, announcing then that the team had given head coach Bill Peters a contract extension, also through the 2018-19 season.
I wrote in an article titled, Sweet Day for Peters and Hurricanes Fans, that the Peters contract extension brought stability to a team that truly needs a coach who can stay and build. The same can be said now of the Francis deal.
Yes, Jim Rutherford was with the team for a long time — 20 years when the Hartford Whalers are included. But, the stability that Francis brings is new and fresh, a 'looking ahead' to the future, something that had eroded under the last few years of Jim Rutherford's tenure in Raleigh. The team is squarely in the capable hands of Francis and his coach, Peters. For better or for worse, this is the near-term future of the Hurricanes. Some believe for the better:
https://twitter.com/Jason_Shaya/status/770704095376207872
Ronnie's Thoughts
Francis met with the media Tuesday shortly after the announcement. He said,
We're really excited about it. I appreciate the fact that he was willing to give me the extension. As a management team, and coaching staff and organization, I think we're going in the right direction. I'm glad to have the opportunity to continue that and see it get better and better as we move forward.
Francis added that he has from day one tried to do the things both short-term and long-term that are best for the organization. This is a point that cannot be disputed. Whether or not fans agree with his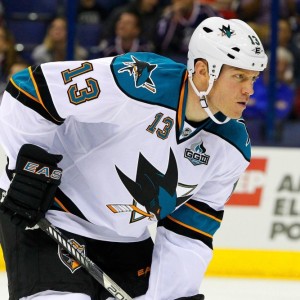 approach Francis has stayed true to what he believes is best for the team. He won't be distracted, although the recent offering of a PTO to Raffi Torres has some 'Canes fans wondering.
Francis said it is a tryout, not a contract. He also said that Torres is a guy who has missed time due to injury and suspensions but that he has done his time and paid his fines. "We're giving him the opportunity to come in and show us he can play, and if he does, then we'll have that discussion further down the road."
Perhaps old school, no messing around Peters can revive Torres and he can be a valuable addition to the team. Maybe not. But, Francis has a plan even in this scenario with Torres, and that is why Karmanos has decided he wants to keep him around a couple of more years.
He knows Ronnie can be trusted to make decisions that he feels are best for the team. And a guy in the Hockey Hall of Fame ranking fifth on the all-time scoring list and second only to Wayne Gretzky on the all-time assist list is not a bad place to put that trust.
Mark lives in the Raleigh, NC area and covers the Carolina Hurricanes.