After seemingly being out for the count just a week's time ago, the Calgary Flames are right back in the playoff hunt, trailing the Winnipeg Jets by just four points for the final wild-card position in the Western Conference. While there are 17 games remaining, that won't be an easy deficit to overcome, especially with the Nashville Predators also right in the mix while having played three fewer games than both the Flames and Jets. Nonetheless, the odds are much more in the Flames' favor than they had been in recent weeks.
Related: 4 Flames Who Won't Be Back Next Season
The Flames are currently riding a mini two-game winning streak thanks to wins over the Dallas Stars and Minnesota Wild, and they will be looking to make it three later tonight vs. the Anaheim Ducks. These types of games over lesser opponents are ones the Flames simply have to win if they do hope to find themselves in the playoffs, and in order to ensure that happens, there are three Flames in particular that need to step up not only in tonight's outing, but for the remainder of the season.
Jonathan Huberdeau
If there was ever a time for Jonathan Huberdeau to channel the player he has been in past seasons — the one who earned himself an $84 million extension — that time is now. The 29-year-old has been arguably the league's most disappointing player in 2022-23, as he has regressed to 42 points through 62 games after a career-high 115 just a season prior.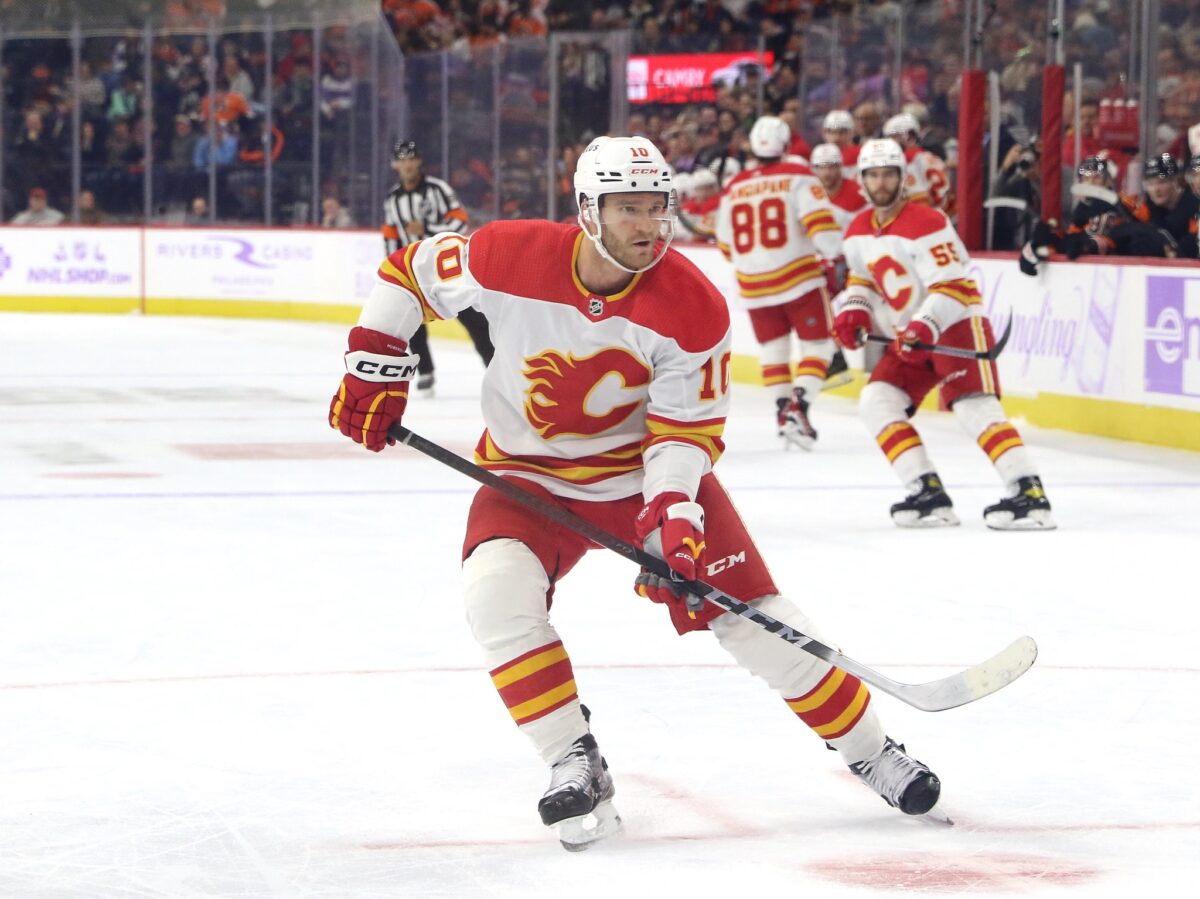 While there can certainly be an adjustment period for players on new teams, particularly one like Huberdeau who had spent the entirety of his NHL career prior with just one franchise, that excuse is starting to run dry amongst Flames fans. They need a reason to believe the massive extension signed this summer wasn't a mistake, and there is no better time for the uber-talented winger to step up and prove his worth than right now, when his team needs him most.
Jacob Markstrom
To his credit, Jacob Markstrom has been much better for the Flames as of late, as he owns an impressive 2.21 goals-against average (GAA) along with a .936 save percentage (SV%) through four March outings. That said, his overall play this season has been extremely disappointing, proven by the fact that even with his terrific start to March he still owns a 2.89 GAA along with a .893 SV% in 44 appearances.
---
Latest News & Highlights
---
If this team is to get into the playoffs, it will have to be Markstrom rather than Dan Vladar leading the charge. The latter is simply too inexperienced and has yet to prove at the NHL level that he is capable of carrying a team, whereas Markstrom has been able to do so in the past. What has been a disappointing 2022-23 season as a whole can be largely forgiven if he is able to get hot down the stretch and help lead this team to the playoffs.
Nazem Kadri
By no means has Nazem Kadri been bad this season. His 21 goals and 47 points on the year have him on pace for 26 goals and 59 points, which are consistent with totals from years past. That said, they pale in comparison to his career 2021-22 season in which he scored 28 goals and 87 points in just 71 games as a member of the Colorado Avalanche.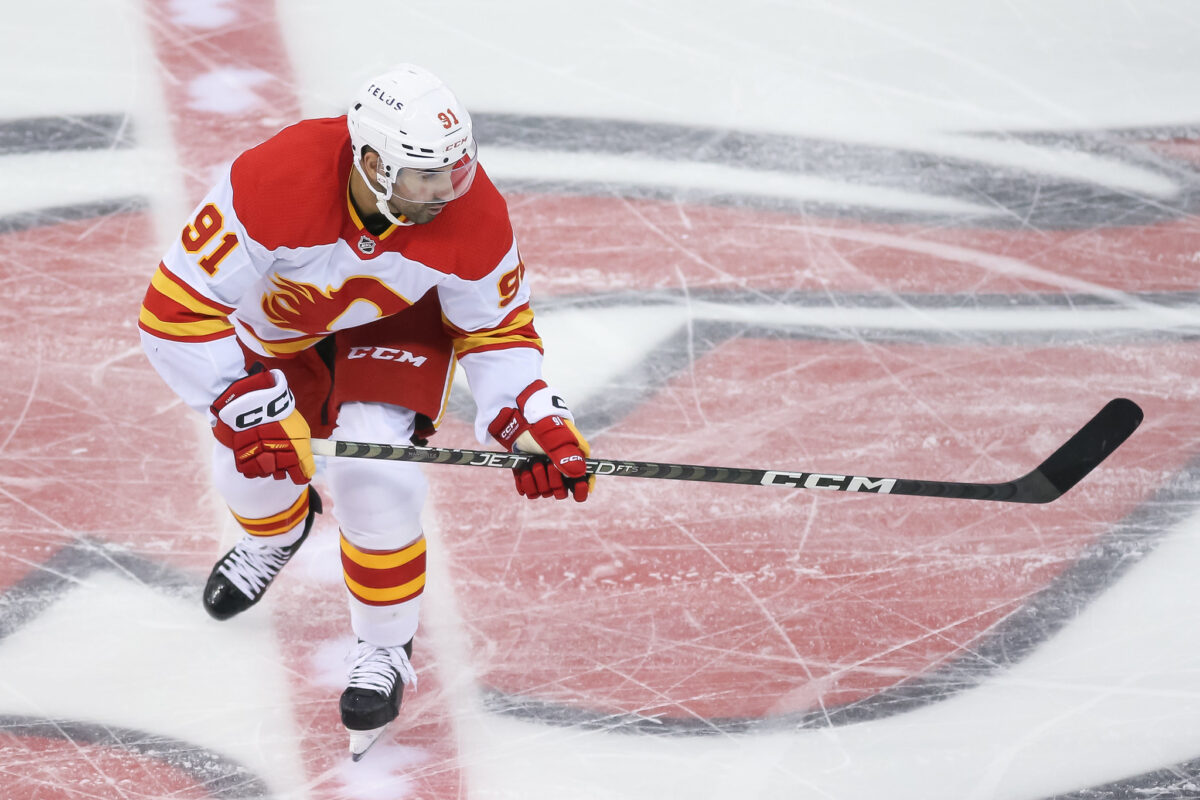 Most fans realized coming into 2022-23 that Kadri was likely due for regression, as last year was an anomaly statistically. That said, despite his all-around solid totals this season, this is a player who hasn't found the back of the net in his past nine games and has just two goals in his past 17. Much like Huberdeau, he needs to live up to his big contract signed in the offseason, and has an opportunity to do just that for the remaining 17 games of 2022-23. (from 'Harman Dayal: Who are the NHL's top 10 regression candidates for 2022-23?,' The Athletic, 09/28/22)
Gut Check Time for Flames
All season long, we have heard from several Flames players as well as general manager Brad Treliving that this team is better than their record indicates. That may be true, given how much better they were just a season prior, but until they are able to prove that, it's nothing more than lip service. It's time for this team to step up and show why so many believed they could be Stanley Cup contenders before the 2022-23 campaign began. If they can do that, they will be heading into the 2023 Playoffs. If not, there will be plenty of questions to answer this summer.
---
---