The biggest storyline that will be surrounding the Calgary Flames for at least the next two months leading up to free agency is what will happen with the seven key players who all have one year left on their deals. What the players each choose and what Craig Conroy decides to do will greatly impact next season and beyond as the team could look very similar or vastly different.

Pierre LeBrun states that "Conroy has made it clear he wants to know what those seven players want to do, as far as potential extensions, as soon as possible" (from "LeBrun rumblings: What's next on the NHL coaching carousel, plus free agent updates and more", The Athletic, May 31, 2023). I believe if there's any uncertainty with anyone in conversations the general manager (GM) has with the players, they are most likely moved. There was some uncertainty from two players in particular, Mikael Backlund and Elias Lindholm, but both also wanted to wait and see what would happen in the coming months. Since then, Conroy has taken over as GM and Darryl Sutter has been relieved of his duties as head coach. At the very least, it will be more enjoyable to go to the rink every day for the players.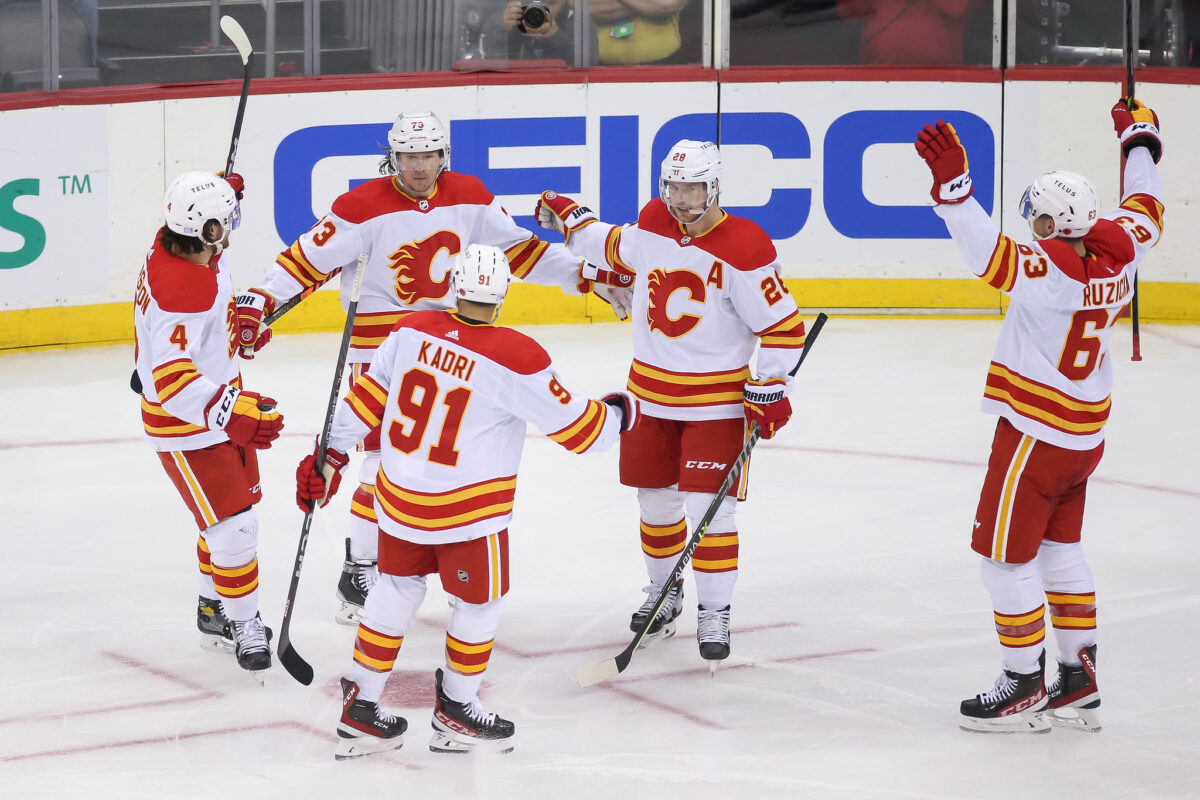 Now nothing will change in terms of no-trade and no-move clauses come July 1, but the big reason for Conroy wanting to know everyone's intentions as soon as possible is so he can potentially make some changes at the 2023 NHL Entry Draft or before free agency opens. Some of the decisions might require the Flames' first or second-round pick this year or require another team's 2023 Draft picks. When it comes to free agency, the Flames might have to fill in some holes if they haven't yet, depending on certain decisions. The seven players in question are Backlund, Lindholm, Tyler Toffoli, Noah Hanifin, Chris Tanev, Nikita Zadorov, and Oliver Kylington.
Flames' Core & 2022-23
The Flames are not just trying to be competitive next season, they're trying to build a great team that will remain that way for years to come. Players like Jonathan Huberdeau, Nazem Kadri, MacKenzie Weegar, and Blake Coleman appear to be locked in, so Conroy is going to have to work around them and find players that best complement them.
Related: 3 Flames 2023 Offseason Predictions
---
Latest News & Highlights
---
While Toffoli, Backlund, and Zadorov actually had the best season of their careers in 2022-23, Kylington sat out for the entire season and Lindholm, Hanifin, and Tanev played at or below expectations. Every one of them was with the Flames throughout 2021-22 and made up a very important part of the division-winning roster. There's little expectation that with the comments of Conroy, the aftermath of a down season, cap space, and location, all seven of these upcoming unrestricted free agents (UFA) will remain with the team. So who will?
More Likely Flames Staying
Out of the two centres who said they're uncertain in the end-of-season interviews, Backlund is more likely to stay. That's not to say he is staying though. Drafted in 2007, he has spent his entire career with the Flames, playing over 900 regular season games. The veteran is now 34 years old and time is running out to win a Stanley Cup. Players start really thinking about that at this age and he has never been past the second round with the Flames.
Conroy and Backlund actually played together from 2008-2011, so there's some familiarity there. This might help Conroy, but Backlund will still have to hear the right things about how soon the team is expected to be a Stanley Cup contender again. Backlund may also be offered the captaincy if he does plan to stay. He would be a great player to wear the "C" and that notion might help him make a quick decision.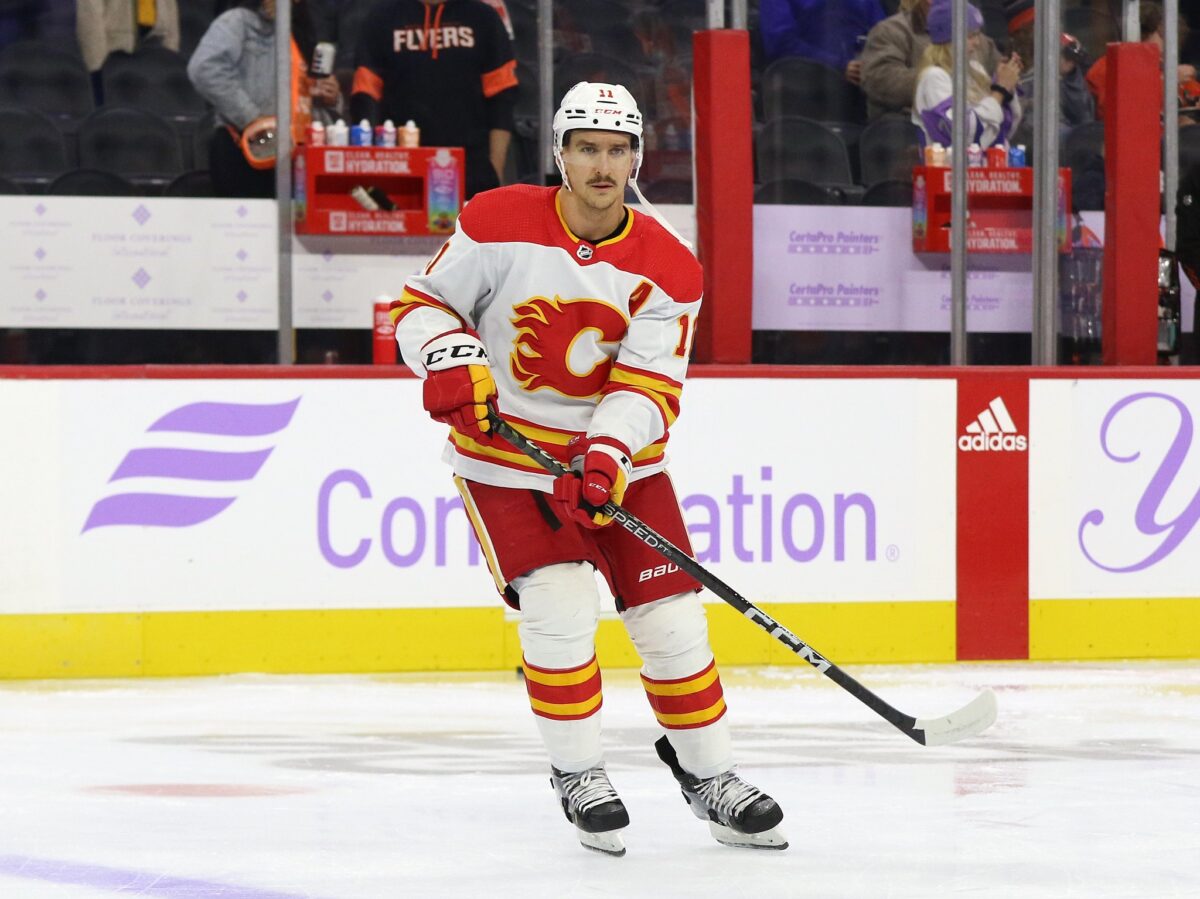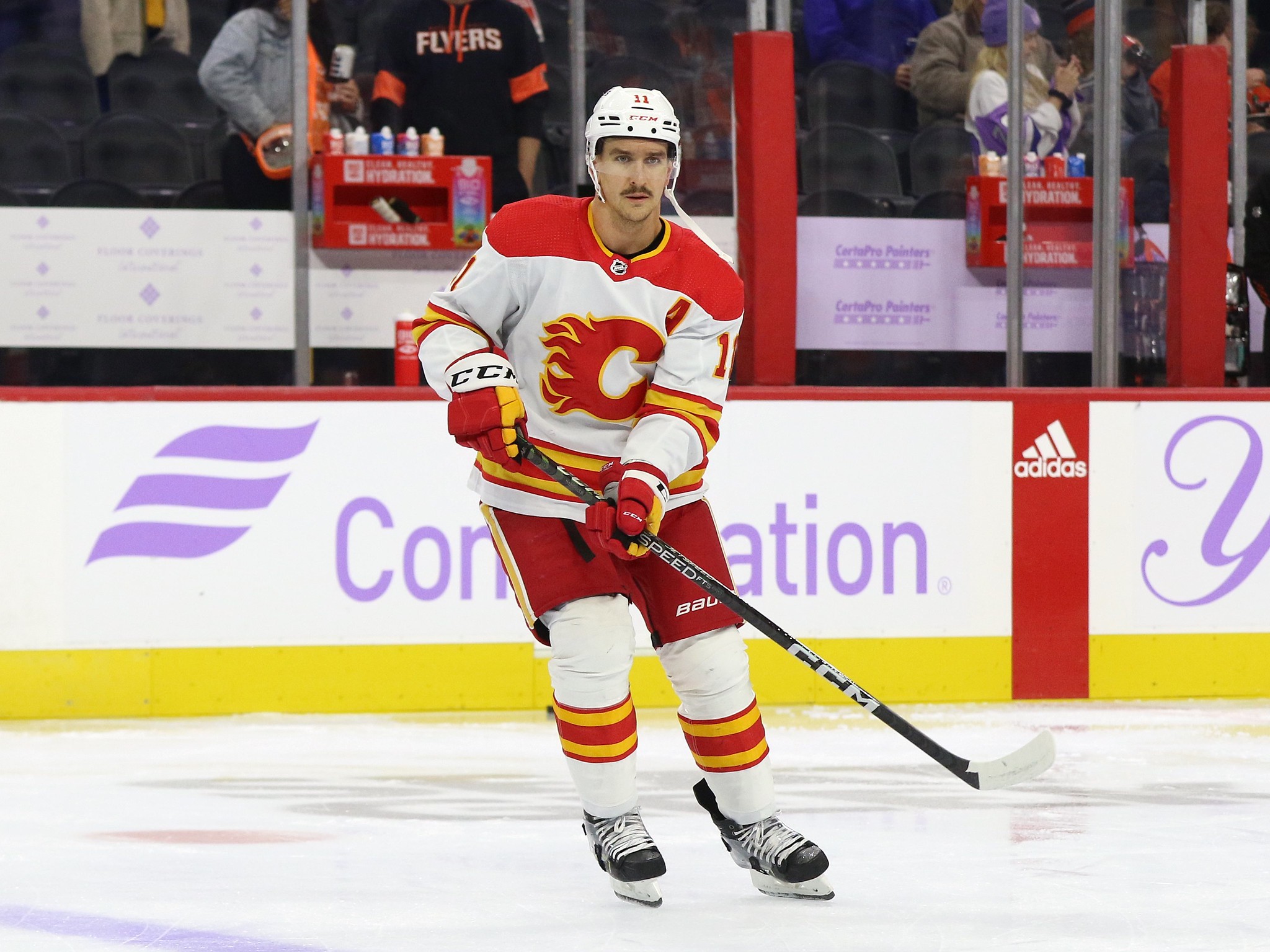 The Flames don't exactly have a clear-cut number-one defenceman, but Rasmus Andersson was the closest thing to that this season. I don't see one in their future, but the trio of Andersson, Hanifin, and Weegar would do just fine. Hanifin is still young and has been leaned on from a young age. I would argue he is not yet in his prime and has many good years left. He should be one of Conroy's top priorities when it comes to the seven players. While Hanifin might not have replicated the offence from a season ago, he was still solid overall.
Kylington is also young but had just one good season before taking a year off. Who knows what that might do to him and how long it could take to get back up to speed. He's an inexpensive option on defence, but with the right trade partner, could bring some good value. Don Maloney sounded excited to have Kylington back in the fold before Conroy was hired, so that might give a little insight into his future.
Who Has Value & Might Go
Not to say that Backlund, Hanifin, and Kylington don't have value, because they each very much do, but the names that have been floated around in terms of trade bait have involved Lindholm, Toffoli, Tanev, and Zadorov more. Lindholm and Toffoli finished number one and two in points on the Flames this season and are underpaid. With the money they make for just one more year, the duo could bring in very good returns that can help to immediately shape the team if there isn't a commitment in place. Toffoli has won Cups but also was the rare case of a player actually liking to play for Sutter, who is gone. Lindholm lost both of his elite linemates last season and while he got Toffoli who put up 73 points, it wasn't anywhere close to the 115 and 104 points produced by Johnny Gaudreau and Matthew Tkachuk respectively.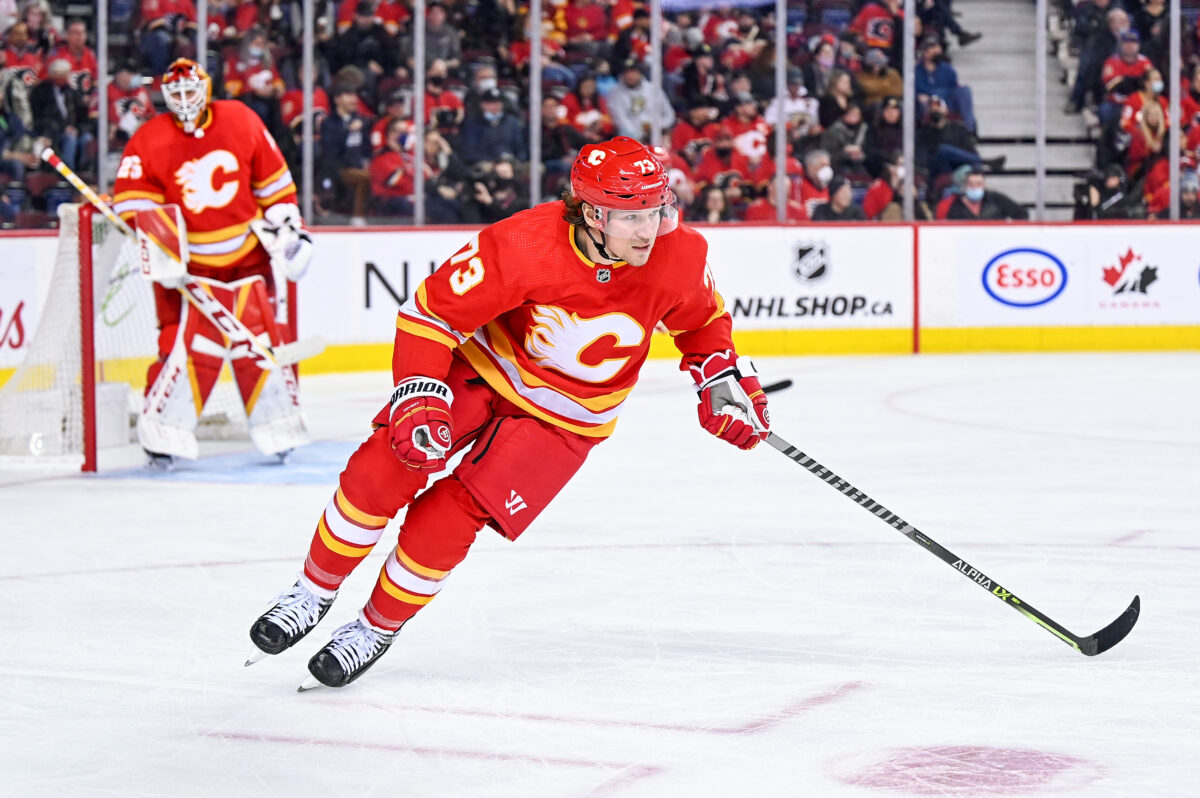 The Flames' blue line is crowded now that Kylington is expected to be back and the slightest bit of doubt that Tanev or Zadorov will want to re-sign could issue a trade. The Flames could fill one of their roles with someone making significantly less money and there are a couple of prospects that will be on their way soon enough as well.
Ultimately it's going to come down to what is said to Conroy when he sits down with each of the players with upcoming expiring contracts. These players have taken many paths, could feel differently about the situation in Calgary, and are of all age ranges and feeling different levels of pressure. Whatever happens, Conroy appears to be primed and ready to make the tough decisions this offseason.
---
---