In this edition of Toronto Maple Leafs News & Rumors, I want to focus on age and what issues it might bring to leadership decision-making. To do so, I want to explore two situations where the Maple Leafs might play a part. 
First, I'll share the news that Mike Babcock will take over the job of Columbus Blue Jackets head coach from Brad Larsen. As fans know, Babcock was the Maple Leafs' coach before Sheldon Keefe was hired.

Second, I'll look at the recent lack of communication between Maple Leafs' president Brandan Shanahan. My point is to wonder how being born in different generations might affect one's way of expressing oneself and, in the end, understanding each other completely.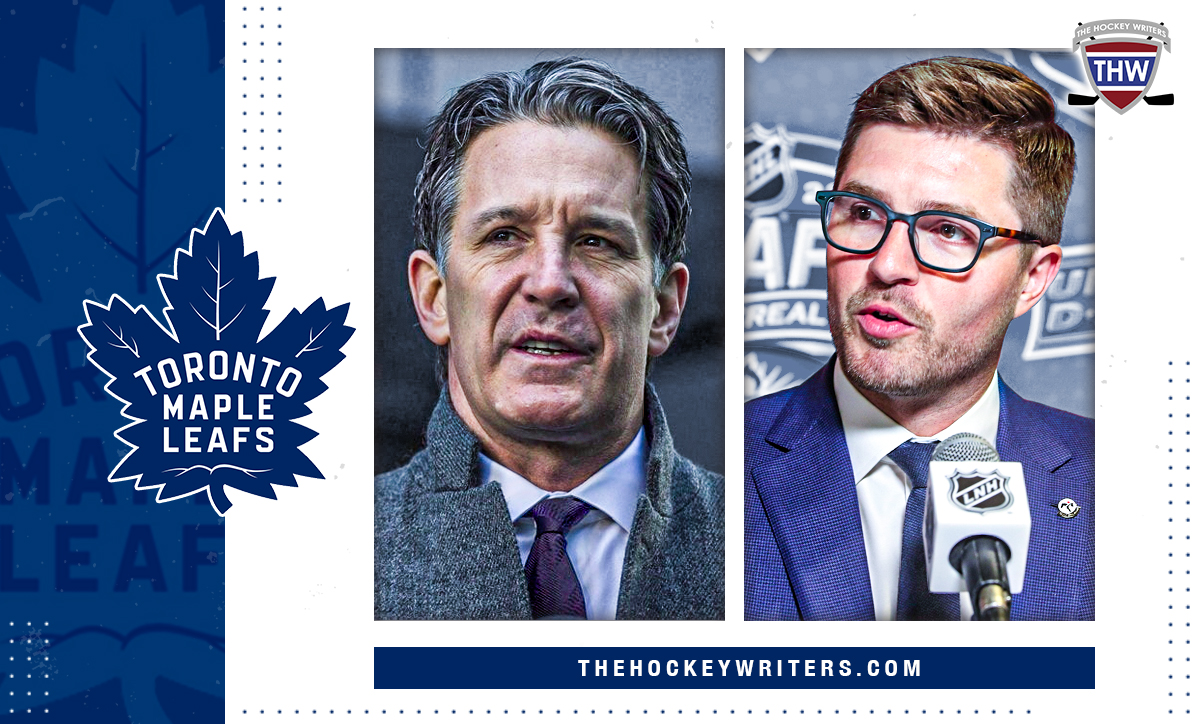 Perhaps, as humans, we think communication is easy and straightforward. However, as I'm now approaching 80 years of age myself, I can admit it isn't. I simply don't understand why people do and say some of the things they do.
Not that it changes things in the end, perhaps. However, it does make a difference in one's understanding of a situation.
Item One: Mike Babcock, New Head Coach in Columbus
It looks as if former Maple Leafs' head coach Mike Babcock might take a break from hunting and water skiing (two of his passions) to assume the job of head coach with the Columbus Blue Jackets. Reports are that Babcock will make a return behind the bench once his contract with the Maple Leafs expires in July. 
Related: Ex-Maple Leafs' Mike Babcock: Stubborn, Confusing, and Out of Work
Babcock (who was born in 1963) obviously has extensive coaching experience and has piled up a number of achievements, which makes him an intriguing choice for the struggling Blue Jackets. After a successful tenure with the Detroit Red Wings, he joined the Maple Leafs as their head coach in 2015. At the time, his eight-year, $50 million contract was a record deal for an NHL head coach. 
Over five seasons in Toronto, Babcock put up a respectable record of 173-133-45. But, it seemed that the team just quit playing for him, which led to a coaching change. He was replaced by Keefe (who was born in 1980).
---
Latest News & Highlights
---
While Babcock is not to everyone's taste as a coach, he brings an impressive coaching resume to the job. He led the Red Wings to a Stanley Cup in 2008. He also is the only coach to be a member of the prestigious Triple Gold Club. That is, he's won a Stanley Cup, an IIHF World Championship title, and two Olympic gold medals. He led Team Canada to gold medals at two Winter Olympics – 2010 in Vancouver and 2014 in Sochi.
The Blue Jackets decided to make a coaching shake-up when they dismissed head coach Brad Larsen (who was born in 1977) after a disappointing season. Perhaps Babcock is the closest the Blue Jackets can find to John Tortorella (who was born in 1958). One can see why finding another Tortorella would be appealing.
Tortorella was the head coach of the Blue Jackets from the 2015-16 season until the 2020-21 season. During his reign, the Blue Jackets had their best regular-season performance in franchise history in 2016-17 with 108 points. They also reached the playoffs in four consecutive seasons.  
Related: Do You Know Your Red Wings Trivia?
Babcock brings a wealth of experience and a track record of success. Obviously, the Blue Jackets hope to turn their fortunes around and establish a winning culture within the team. 
Item Two: Does It Matter That Shanahan and Dubas Are From Different Generations?
Dubas was born on Nov. 29, 1985. Shanahan was born on Jan. 23, 1969. That makes Dubas 37 years old and Shanahan 54 years old. How much of a difference does their almost 20 years of age make? 
Someone born in 1985 would typically be considered part of the Millennial generation. The Millennial generation, also known as Generation Y, typically is characterized as a generation that's tech-savvy, open-minded, and values work-life balance.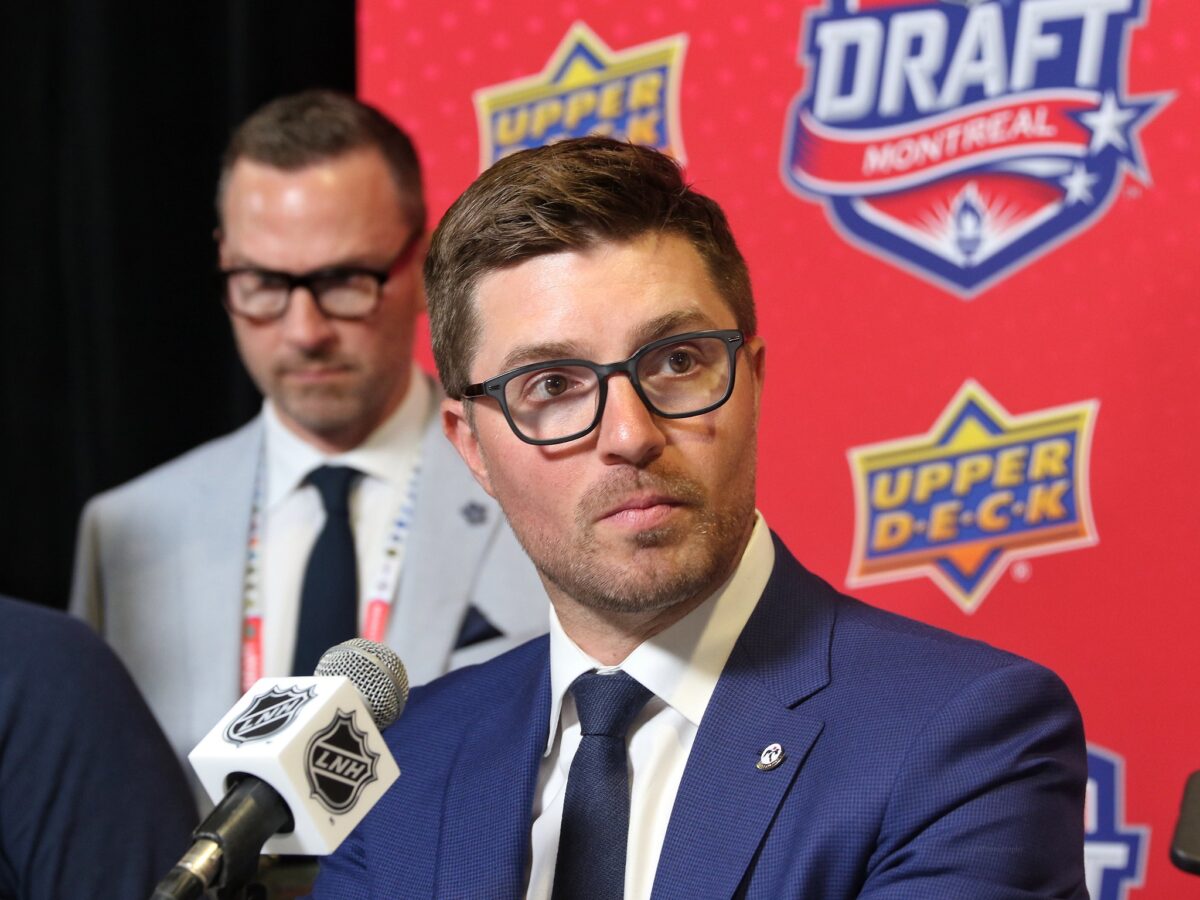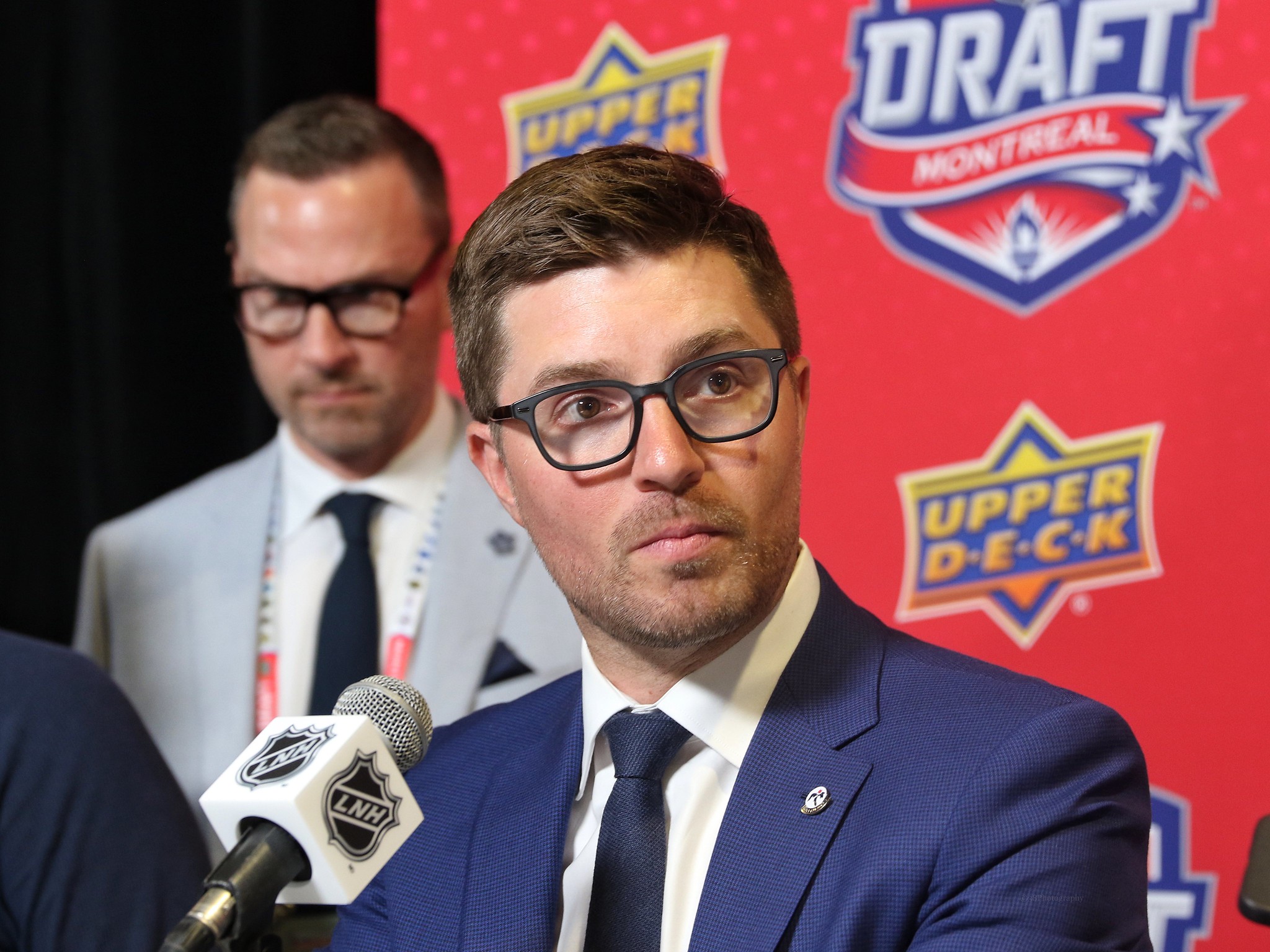 Someone born in 1969 would be considered part of Generation X. Generation X typically is characterized as independent, adaptable, and resourceful. Gen Xers are known for being pragmatic and self-reliant. They are seen as a bridge between the more traditional values of the Baby Boomers and the tech-savvy nature of the Millennials.
In reflecting on Dubas and Shanahan in the context of both personal and business dynamics as well as in their generational differences, in senior business executive roles, individuals are expected to be high-functioning employees. They are also expected to be low-maintenance. 
Related: Maple Leafs Confusing Statements About Dubas Decision
As Shanahan expressed at his press conference when he announced that Dubas had been released, as he listened to Dubas discuss the pressure on his family openly, it was a warning sign that Dubas was not completely committed to the Maple Leafs. However, at the same time, Dubas had directly given Shanahan the indication that he was – in fact – all in. 
Given the tendencies of different generations, could we attribute any misunderstanding to generational differences?
Interestingly, younger employees are also more open about discussing mental health issues compared to older generations. And, as Shanahan admitted, Dubas' public declaration made him uncomfortable. It led him to rethink things. A different dynamic exists between different generations, and sometimes this gets in the way of completely understanding each other. 
Whatever the situation, it's now a done deal. Shanahan is working with Brad Treliving.
Will they be able to understand each other from a generational perspective? Curiously, Treliving was born on Feb. 5, 1969. That makes him less than two weeks younger than Shanahan. Likely, if generational differences were in play between Dubas and Shanahan, they won't be between Shanahan and Treliving.
What's Next for the Maple Leafs?
Generational differences or not, the Maple Leafs need to build a team. Treliving is in charge of that process. How will he proceed? Who will be back? Who will be new to the roster?
Related: Looking Back: The Logic of the Maple Leafs 2022-23 Roster
There are a ton of decisions to be made. As a fan, this is a time of the season that I really like. I'm looking forward to the next two months.
---
---