Of all the egregious errors that allowed the Vegas Golden Knights to reach the Stanley Cup Final, Dale Tallon's blunder firmly stand out among the rest.
In a move that's been roasted since the expansion draft, Tallon gave the Golden Knights two-thirds of a top line in Reilly Smith and Jonathan Marchessault. Just in case giving away two of their best players wasn't enough, Tallon threw in a fourth-round pick for good measure.
While some bad moves quickly fall by the wayside, this one has been thrust into the spotlight with both Smith and Marchessault leading their team to the Stanley Cup Final. Aside from Conn Smythe favourite Marc-Andre Fleury, Smith and Marchessault have helped Vegas do the unthinkable.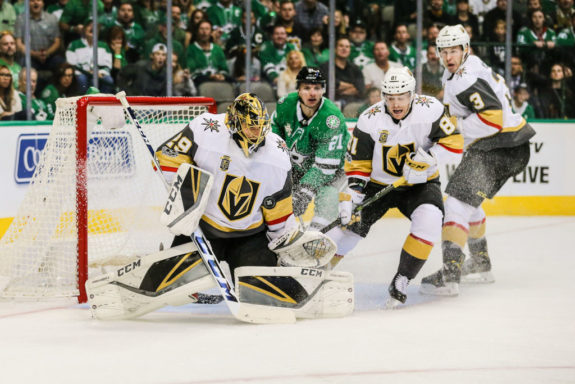 You have to wonder at this point in the season, how many thank you cards has general manager George McPhee sent over to Tallon? It's those two players that led the Golden Knights in points heading into the Final. Marchessault leads the charge with eight goals and 18 points through 15 games, while Smith is right behind him with two goals and 14 assists in 15 contests.
All of this makes you wonder, how close would the Florida Panthers have been to the Stanley Cup Final if they hung onto Smith and Marchessault? Logic dictates that they would have lost defenceman Alex Petrovic instead at the draft, but how much would they have missed their sixth-most used defenceman?
Panthers Would Be…Playoff Bound
After the Panthers literally missed the playoffs by one point, it's safe to say that they would have been firmly in the playoffs if just one of Smith and Marchessault were around.
The Panthers were the 14th-highest scoring team in the league this season. If we take Petrovic's two goals off the roster, and add Marchessault and Smith's combined 49 goals, the Panthers would have scored 297 goals overall. That would have made them the league's highest-scoring team, with one more goal than their interstate rival, the Tampa Bay Lightning.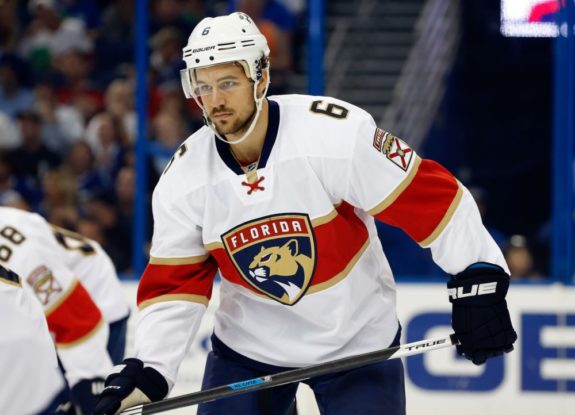 Based on this great little stat called point shares, we can get a better idea of where Florida might have finished in the standings in an upside-down world. Petrovic's 2.2 point shares drops them a whole 3.2 points out of the playoff picture. However, Smith's 7.6 point shares along with Marchessault's 9.6 brings the Panthers from 93.8 points up to a whopping 111 points.
It's difficult to definitively quantify if Smith and Marchessault would have reached the same production back in Florida. Different coaches, different systems, and different usage would have affected their production. However, it's interesting that neither their ice time nor usage really changed in Sin City when compared to 2016-17.
Smith actually saw his ice time dip by 24 seconds per night with the Golden Knights, while Marchessault's ice time climbed by 35 seconds. Neither player saw a big change in their power play usage, either. Smith spent an extra 0.8 percent of his shifts in the offensive zone but Marchessault was actually given more responsibility with his offensive zone starts slipping by four percent.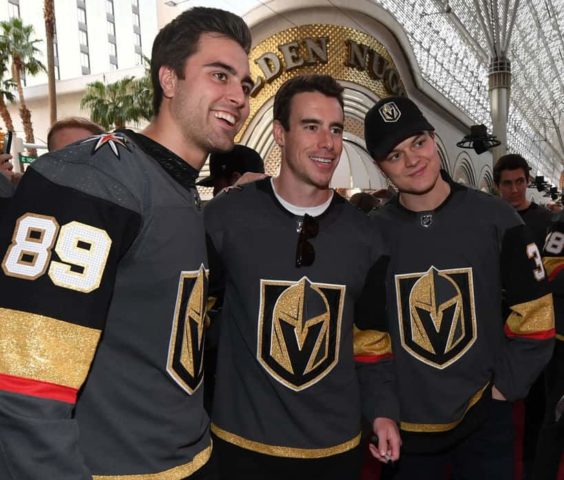 What really changed with the two players was a commitment to shooting the puck more. Both players took an extra two shots per 60 minutes, and it really worked out for Smith in particular. His individual scoring chances per 60 was the best total of his career, which in part explains why his shooting percentage jumped by four percent in Vegas.
The biggest change in Marchessault's game was that he turned from a goal-scoring threat into a playmaker. His primary assists at even-strength jumped from five in 2016-17 to 23 this year. That total was tied for second in the league with both Mathew Barzal and Leon Draisaitl.
Panthers Possible Playoff Scenario
For one, the Panthers having 111 points would make the Atlantic the most lopsided division in hockey. Four teams would have crested 100 points while the other four sit below the 73-point mark.
Second, it would have bumped the Toronto Maple Leafs down to a Wild Card spot, setting up a first-round series against the Boston Bruins.
While not as sexy as Maple Leafs vs. Bruins (or even Lightning vs. Panthers), it would have been an exciting first-round matchup between two close teams. In the regular season, the Panthers were 3-1 against the Bruins, outscoring them 11-9 in the process.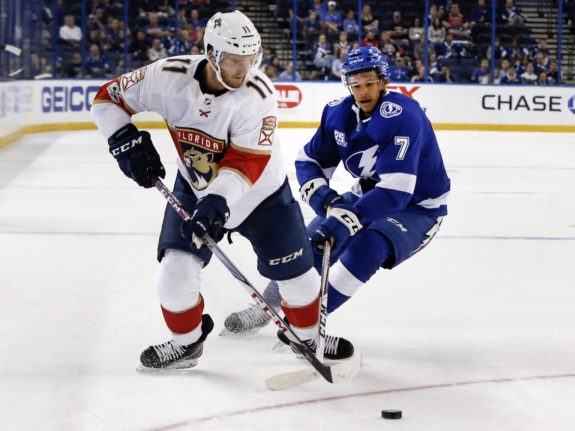 The Bruins undoubtedly had a great season, but it's not inconceivable to think that the Panthers would come out on top in a seven-game series. If they did, it would have set up a thrilling matchup with the Lightning. The two teams posted a whopping 39 goals in four games, and the Panthers went 1-2-1 in those contests. In this fantasy world where the Panthers hang onto Smith and Marchessault, there's little doubt that the goal scoring barrage would have continued.
If the Panthers were to reach the third round against the Washington Capitals, they likely would have been the favourite with an offensively dominant, 111-point squad. In the regular season, the Panthers took two of three matchups against Washington. In Vegas, Smith and Marchessault combined for six points in four games against the Caps.
One last parallel between the Panthers and Golden Knights? They both have the goaltending to make a playoff run. Although Roberto Luongo's health is perennially in question, he posted .929 save percentage in the regular season. His French-Canadian counterpart posted the same regular season total for Vegas.
Sunshine State Cup Envy
While this article has a plethora of hypotheticals, the constant is that the Panthers made a huge blunder by foolishly and needlessly getting rid of two talented players. They were oh-so-close to making the playoffs for just the fourth time since the turn of the century. Even just one of Smith or Marchessault would have been enough to bring playoff hockey back to South Florida.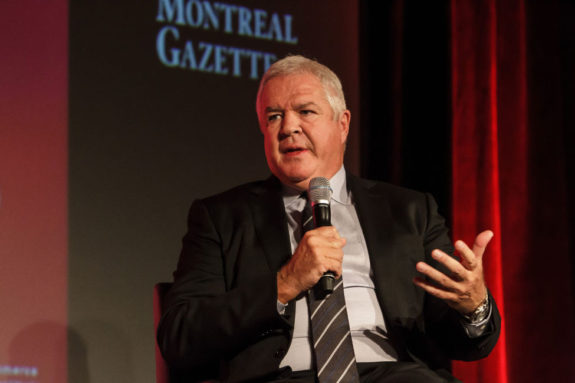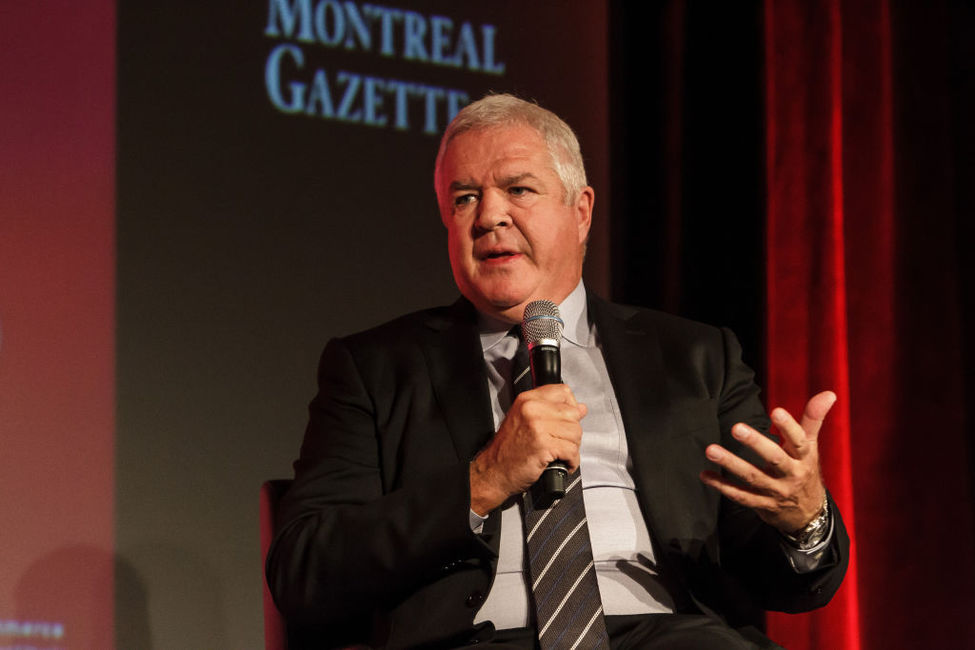 Tallon has only reinvented new ways to bring pain and suffering to the remaining loyal fans in Sunrise, Florida. With yet another playoff miss this season, you could argue that the Panthers have endured the worst 20-year stretch in hockey. Since 2000, they are tied with the Columbus Blue Jackets for the fewest playoff wins with five.
What's even more frustrating about that is that the Panthers have a really talented, young hockey team. They should still contend for the playoffs next year, but the needless moves from Tallon just set them back another season.
The Golden Knights have already doubled the Panthers playoff win total since 2000. While Smith and Marchessault look to make history in Sin City, Tallon has nothing but time to wallow over his sins towards the Panthers fan base.