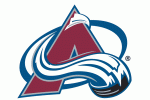 Greetings, Avs fans.
My name is Ian, and I write to you from Guelph, ON (just down the road from Jamie McGinn's hometown of Fergus); I have a huge passion for the game of hockey and for writing, and have been working towards combining the two for a few years now. As such, it's my pleasure to introduce myself to you and to begin the process of immersing myself in the team that I have the opportunity to cover here at The Hockey Writers.
Now, if you've taken the time to visit this site and check out this post, chances are you're already interested in the Avs in some way, whether as a casual fan of the team or the league in general, or as one who has been down since '95 (or beyond). Having said that, as a guy living in a timezone where in-depth Avs coverage is at a minimum, and since we're currently in the dog days of summer, I thought it would be good to take a moment and consider what this team is all about.
A quick look at the standings reveals that the Avalanche finished the 2011-12 NHL season in the 11 spot out West, 16th overall in the NHL; they posted 88 points in 82 games, a mere 7 points back of the Cup champions from Los Angeles (with 1 more regulation win than the Kings to their credit). Offensively, Colorado averaged 2.43 G/G (ranked 25th in the league), and allowed 2.66 GA/G (15th). The Avs also ranked in the top half of the league in special teams and shots / shots allowed per game (stats via NHL.com). All of this is not to suggest that the Avs would have made a Quick trip to the Final had they managed to squeak into the playoffs, but rather to provide some context as to where this young team has been and where they could be going.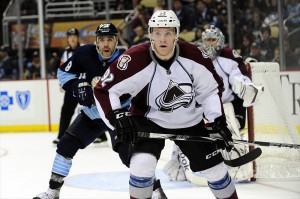 And a young group they are. According to QuantHockey.com, the Avs had the youngest squad in the NHL during the 2011-12 season, with an average age of 26.067. In fact, the core of the Avs roster is composed of several former high draft picks, all of whom were drafted after the lockout.
The two most prominent picks for Colorado were Matt Duchene (3rd overall in 2009) and reigning Calder trophy winner Gabriel Landeskog (2nd, 2011). Last season's leading scorers were both selected in the 2nd round, with Ryan O'Reilly going 33rd in 2009 and Paul Stastny being selected 44th in 2005. Add-in a potential stud D-man in Erik Johnson (former #1 overall pick in 2006, acquired via the St. Louis Blues), a potential franchise goalie in Semyon Varlamov (23rd in 2006, acquired via the Capitals for a pick that became Filip Forsberg) and a standout pest in Steve Downie (29th, 2005), and you have the makings of a young, exciting and dynamic team that could and should begin to challenge the top teams in the Western Conference as early as this season.
Oh, and did I mention that the Avs currently have $16,141,667 in cap space? According to CapGeek.com, the Avs currently have the 9th lowest payroll in the NHL, even after signing P-A Parenteau to a 4-year, $16 million deal this off-season and after locking up the services of David Jones at the same price / term. With complimentary players such as Jamie McGinn, Chuck Kobasew, Cody McLeod & John Mitchell taking up smaller slices of the pie (and don't forget about veteran Milan Hejduk, still under contract for one more year), and with a blueline that largely comes in at a relatively low cost, Colorado certainly has some flexibility in terms of adding some talent prior to the start of training camp. If this were to happen, it would most likely be through some sort of trade as the free agent pool (save for Shane Doan) has pretty well dried up.
In short, it seems as though GM Greg Sherman & head coach Joe Sacco (both with the team since 2009) have some solid pieces to build on and work with as the 2012-13 NHL season approaches. Having said that, this team will once again be in for a battle out West, and the cause certainly wasn't aided by improvements made by key division rivals this summer. Either way, the Avs certainly are one of the league's up & coming teams, and I very much look forward to writing about them on a regular basis.
Now, all of this is of course a somewhat cursory and introductory look at the Colorado Avalanche. As the summer progresses and as a new season begins, I will do my best to offer up in-depth player and prospect profiles, draft histories, franchise nostalgia pieces and commentary on current events surrounding the team. In the meantime, feel free to leave a comment or hit me up in twitter with any Avs-related topics that you'd like to see addressed.