For the first time ever, the Nashville Predators are off to the Stanley Cup Finals – a feat that you'll surely read about in a number of other articles across different media. But that's not what you came here for. Instead, let's talk about the elephant that seems to hover over professional sports – the one that made yet another appearance in an NHL game between the Anaheim Ducks and Nashville Predators.
The Ducks are coming off a Game 4 win. Their best-of-seven Western Conference Final is now tied 2-2 and the series is headed back to Anaheim where the Ducks would eventually lose (before being knocked out by the Predators in Game 6). Reports surface following Game 4 that Ducks' captain Ryan Getzlaf directed an "inappropriately demeaning and disrespectful" comment at another on-ice participant.
Now, some speculated that it was a homophobic slur, while Getzlaf later responded to saying that it wasn't meant in that manner. Regardless of what was said and how it was meant, the fact remains that far too often the line is crossed and quite often in professional sports.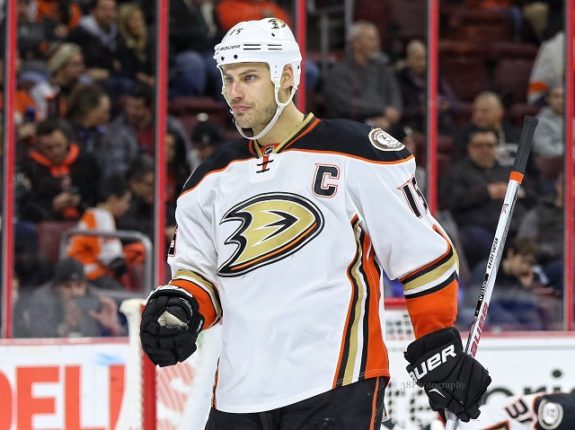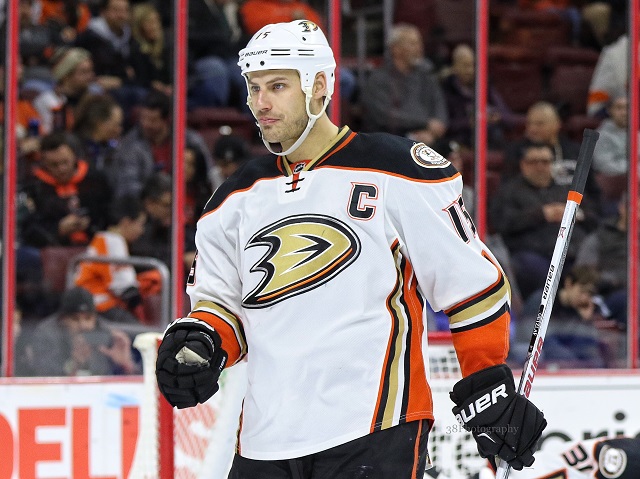 A Pillar of the Sporting World
Recently, the Toronto Blue Jays and center fielder Kevin Pillar were entangled in the web of disrespectful comments and ignorance. Pillar – following a strikeout at the hands of Braves' Jason Motte – was seen on camera shouting a two-syllable homophobic slur.
Major League Baseball (MLB) investigated and before they concluded their look into the incident, Pillar came out with an apology and was suspended for two games by the Blue Jays organization.
"I felt embarrassed for myself and my family, for this organization," said Pillar according to the Toronto Sun. "I was ashamed. Hopefully my teammates, Major League Baseball, other sports… people are going to learn there is no place for this type of language on a baseball field, at home, in a clubhouse."
While the apology certainly seemed sincere, it doesn't excuse what was said. Two games is two games and there will be people who argue whether or not it was enough. The fact is, he was suspended for two games and one can only hope that he's learned that there is no place for ignorance in sports – or anywhere for that matter.
About a week later, though, hockey had it's own taste of ignorance – even with the Pillar story having been plastered across the sporting world and social media.
Interpreting the Language of a Duck
A word. A comment. Regardless of what was actually said, the NHL deemed that Getzlaf's use of language was disrespectful and demeaning. One would assume that this would result in some kind of disciplinary action. And it did.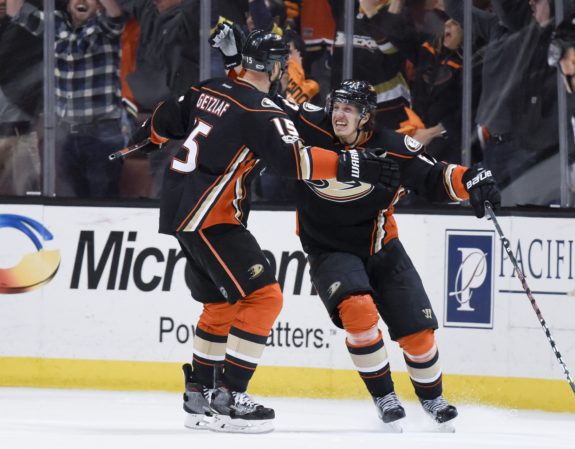 The league fined Getzlaf $10,000 for the incident, but let's put it into perspective for you.
According to TSN's Frank Seravalli, Getzlaf earned $50,138.89 each day of the regular season. Over a calendar year, he earned $24,726.02 every day. With those numbers in mind, $10,000 doesn't seem like much – one fifth of his daily regular season earnings and just under half of what he makes in a single day over a full 365 days.
Related: Complete Ducks Salaries, Including Prospects
But the league did what they did. Aside from missing out on an opportunity to teach others, Getzlaf's response was anything but heartfelt by many in the hockey community. An apology – by some measure of the word – it was more of a slap in the face than anything.
When asked whether or not he regretted what was said, Getzlaf responded in a way that left it open to interpretation.
"Well, again, of course. That's my responsibility is to understand that there's eyes and ears on us all the time," he said according the Scott Wheeler. "Fortunately enough nobody heard it. If you can read lips it's a little bit harder and I apologize for that. That's a thing that, you know, you won't hear from me again. I hope I didn't offend anybody outside the circle that we trust."
The thing is, it doesn't really matter how things are meant. There are words, phrases, comments that simply don't have any place in this world – especially in 2017. Still we've seen two examples of this kind of ignorance in the past week and a half – three in the last year and a bit if you include Andrew Shaw. I'm sure there's been others, but we just haven't heard about them.
So What Now?
When Shaw said what he said back in April 2016, the NHL suspended the Blackhawks forward one game and he was required to undergo sensitivity training. It isn't nearly enough, but the league set the precedent for how they view these incidents.
You Can Play voiced their displeasure with the on-ice incident and Shaw would later take on the role as You Can Play ambassador for the Montreal Canadiens. So, maybe he did learn his lesson. I guess we'll see.
Pillar served his two games and got back to playing baseball for the Blue Jays – hopefully learning from what he said was an embarrassing moment in his career.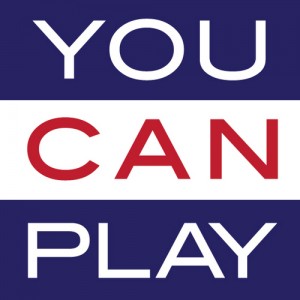 While the hope is that Getzlaf will also grow from this low moment, his lack of regret might indicate otherwise.
What's most discerning about all of this is the lack of urgency by the league – by all leagues and workplaces – to force growth amongst their employees and players.
You'd be naive to think that trash talking doesn't occur in pro sports – or any sports for that matter. It's part of the game. But it can be steered away from homophobia – players can be taught that trash talking doesn't mean bringing the LGBTQ community into it.
The Shaw incident was a teachable moment. For him, at least, it may have worked. The Pillar and Getzlaf incidents were also teachable moments – ones where their respective leagues failed future generations.
At some point – if the NHL is serious about getting homophobia and anti-LGBTQ talk out of its game – they will need to make an example of someone. Maybe a new maximum fine for first-time offenders, five-game suspensions for a second offence, something along those lines should be discussed if they really want to see change.
Regardless, the Getzlaf incident was dealt with by the league and the Ducks' forward forfeited his $10,000 along with his explanation. Right or wrong, chances are things won't change anytime soon. Eventually, the league will have to take advantage of one of these teachable moments and make their interest for change known. Until then, don't expect Getzlaf to be the last display of ignorance in professional sports.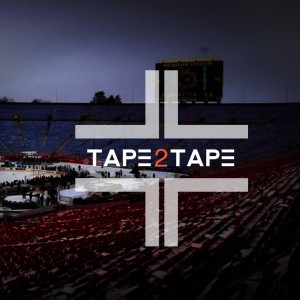 Have thoughts about the column? Let me know on Twitter at @AndrewGForbes or @Tape2TapeTHW.
Tape2Tape is a column looking at some of the biggest stories from around the world of hockey. Discussing different topics, it focuses on delivering some opinion to hockey's biggest fans. Whether you agree or disagree, we would love to hear your thoughts.