In this translated interview, originally appearing in Russian language on the portal Sport Express, Habs defenseman Sergei Gonchar talks about his 1000th career point, scored with a goal during the game against the Columbus Blue Jackets.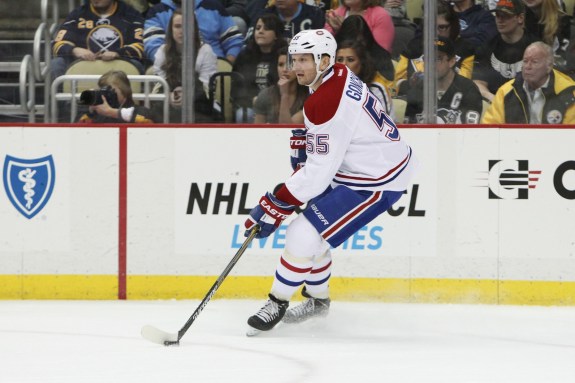 – First of all I would like to thank all the fans and journalists for all the attention and support. It's up to you to decide if this is a historic achievement (laughs). But I knew that I was close to 1,000, even if I didn't hold my breath on it, there are simply too many games to be played to care about statistics.
– The National Team personnel wants to congratulate with you too. They follow both history and statistics.
– Thanks to them too. In my career I never refused to play for the National Team. Too bad that I never managed to win a Gold Medal: one Silver and one Bronze at the Olympics, and two Silver Medals at the World Championship.
– Maybe you still haven't quit playing for the National Team?
– This chapter isn't closed yet. After the recent trade from Dallas to Montreal, I kind of "recharged" my batteries and I feel like I have a new life. I still can play hockey! Therefere, never say never.
– We were ready to celebrate your 1,000th point last year already, but you had little playing time, and didn't play at the Olympics.
– You know, I don't really have many good things to say about last year. Injuries, surgery, the situation within the team… Let's say that last year is kind of fallen off my career.
– It has been interesting that your 1,000th point arrived in form of game-winning goal, even more so with a goal on Sergei Bobrovsky.
– And what do you think, I agreed it with Sergei? (Laughs.) Seriously speaking, I has been lucky. I think that other defensemen should have scored 1,000 points first, players like Vyacheslav Fetisov, Sergei Zubov, or Vladimir Malakhov. But they started playing in another system and they played less games than me. I am simply luckier.
– Brazilian striker Pelé had quite a hard time in reaching 1,000 goals.
– I think that it was much harder for Pelé and other soccer players. They play less games and have much more pressure. Here in the NHL you are more protected and you can avoid to be distracted by external factors. Another very important thing is that I have a lot of trust from the Canadiens, I worked very well with Michel Therrien in Pittsburgh already, and I'm enjoying working with him here too. You can't achieve much in the NHL without this kind of trust. Therefore I can only say thank you to my coaches and team mates.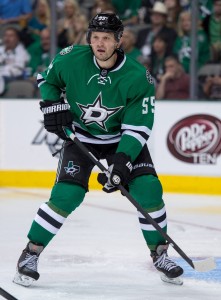 – Weren't you sad to leave Valeri Nichushkin in Dallas?
– I hope that after the surgery Nichushkin will recover and find his best game. He's a very talented player and we must all support him.
– Do you remember you very first point of these 1,000?
– You're giving me quite a task. Maybe it's better if I remember my very first goal. If I'm not wrong, I scored it not even played for Dynamo Moscow, but for Traktor Chelyabinsk. But it was very long ago… almost in the XIX century (laughs). I hope that your statistician will correct me!
– Did you collect that puck?
– Oh, I doubt it. But in my collection I have the puck of my first NHL goal. I don't remember the date, but it was for Washington, during a game gainst Hartford. It was about twenty years ago.
– Can you tell us what was your most memorable point?
– Hard to say. It's hard to talk about the assists, there are a lot of them. Regarding the goals… let's say the debut ones in Russia and in the NHL.
– In the list of Russian players who scored at least 1,000 points you're now in the 13th position. Do you think you have a chance to get in the top ten?
– Well, is it possible to know whom should I surpass?
– You need to surpass Evgeny Malkin, at 1046 and in his prime, and Alexei Morozov, who scored 1063 points, but he is now retired.
– No one will ever reach Malkin. Morozov is a legend too. Reaching those masters isn't my task as a defenseman. And right now, my task is to get on the airplane!