Due to the fact that nobody seems particularly intent on running away with the eighth playoff spot in the East, the Philadelphia Flyers are still not out of the picture. Thanks to a 6-3 victory over the Buffalo Sabres on Tuesday, Philly sits just three points back of the second wild card as of Wednesday evening. None of the other teams in contention have proven to be significantly better than anybody else.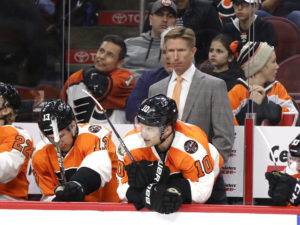 As a result, it appears the Eastern Conference will ultimately send one incredibly mediocre team to the postseason. As the old saying goes, however, once you get in, anything can happen.
With a firm grip on reality, the Flyers certainly did not attempt to load up for a surprise Cup run at the trade deadline. But as long as they're here, they might as well give it a whirl. Maybe something will click between now and April, and the Flyers will be a totally different team a month from now. Who knows?
The reward for Philly's potential turnaround is most likely a date with the Washington Capitals. Here's what needs to happen in order for them to earn it.
Gostisbehere Must Step Up
The most telling statistic of how Shayne Gostisbehere's season has gone is his 69.2 offensive zone start percentage. Among defensemen who have played in at least 40 games, that is the highest offensive zone start percentage in the NHL.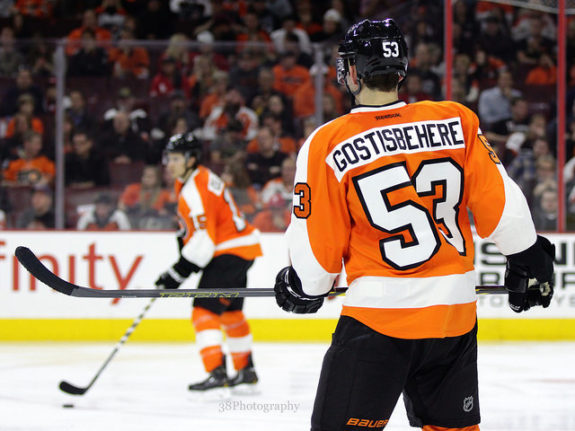 The significance of this number, for any player, is simple. A number closer to 50 indicates that the player is pretty well-rounded, while a number higher than 55 on one side (offensive or defensive) is usually a pretty strong indication that the player in question is more effective in one zone than the other.
For Gostisbehere, a number as high as 69.2 in the offensive zone indicates that head coach Dave Hakstol has next to no faith in him in the defensive zone. On a beleaguered blue line, this aspect of the game is where Gostisbehere's disappointing sophomore season has hurt Philadelphia the most.
Gostisbehere's 17-goal rookie campaign was a strong display of his offensive talent, and no doubt an indication of what kind of skill set he brought to the table. If he were still contributing at such a pace, perhaps his defensive shortcomings would be easier to put up with. But the scoring well has been dry for Ghost this season, and he hasn't made up for that with his defense.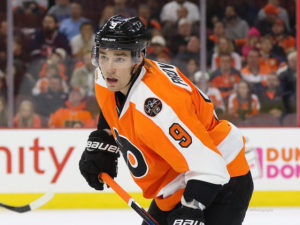 The Flyers desperately need somebody to step up on the back end. Their blue line has been anchored by Ivan Provorov, a 20-year-old rookie. Having a first-year player as the heart and soul of your defensive corps is far from a recipe for success.
Maybe it's unfair, then, to demand that a second-year player be the knight in shining armor, but Gostisbehere is certainly the most talented of the remaining Flyers defensemen.
Gostisbehere finished second in the voting for the Calder Memorial Trophy last season due to his offensive numbers, but he's got to find more balance in his game to become a steady contributor to the Flyers' overall efforts. Improvements like this are more likely to happen in the long term than the short, but there is no time like the present to start working on it.
Filppula Takes on Leadership Role
Philadelphia's acquisition of Valtteri Filppula from the Tampa Bay Lightning was one of the sneaky-good moves made by any team at the trade deadline. It may end up paying off more in the 2017-18 season when the Flyers have him for a full year, but he certainly stands to make an impact over the next month as well.
Filppula has never missed the postseason since he's been in the NHL. He's played in 152 postseason games, which is one more than Claude Giroux, Brayden Schenn, Wayne Simmonds and Jakub Voracek combined. This is not to suggest that he is better than any of the Flyers' big four, and certainly not that he was the best player on his previous teams.
What it is proof of, however, is that the Finnish forward has played winning hockey for his entire professional career. He's been to the Stanley Cup Final three times and has won it once. Filppula knows what it takes to win.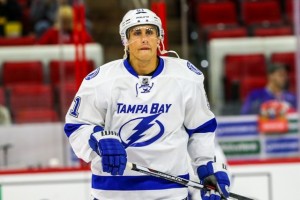 At 32, Filppula's most productive offensive years are behind him, but he has more to contribute than goal-scoring. He is a two-way center who can fall in just about anywhere in the Flyers' pecking order. He will likely settle in on the second or third line, but as his ice time with the Lightning has proven, he can be counted on by both special teams units.
Versatility is by far the most valuable asset Filppula brings to Philadelphia's table. Whether the Flyers need someone to facilitate offense or to kill a late-game penalty, Filppula is going to be one of their go-to guys.
You don't have to put up superstar-caliber scoring numbers to play a vital role, and you don't have to wear the "C" to be a leader. Filppula's veteran presence is going to spill over into the rest of the team, and there should be a noticeable difference in the way the Flyers play over the season's final month.
In any case, despite struggling mightily since December, Philadelphia has yet to be written off. If Filppula infuses the team with his winning attitude and Gostisbehere makes even a slight improvement on defense, the Flyers can still go on a roll.