The Boston Bruins started the 2018-19 season at a nice pace. They have a 14-7-4 record which has kept them in the running for one of the top three spots in the Atlantic Division early on. Keeping up with the Tampa Bay Lightning and Toronto Maple Leafs was the expectation, after all, and they have done so despite numerous injuries.
While many Bruins have been sidelined for extended periods of time, general manager Don Sweeney has looked like a genius. Sweeney made four key acquisitions over the summer: he signed Jaroslav Halak, John Moore, Joakim Nordstrom, and Chris Wagner. Originally, these additions were expected to simply round out Boston's roster, but since early October, these players have proven to be key pieces to the Bruins' successes thus far.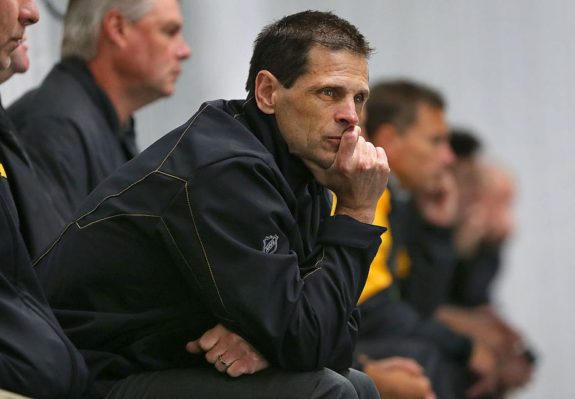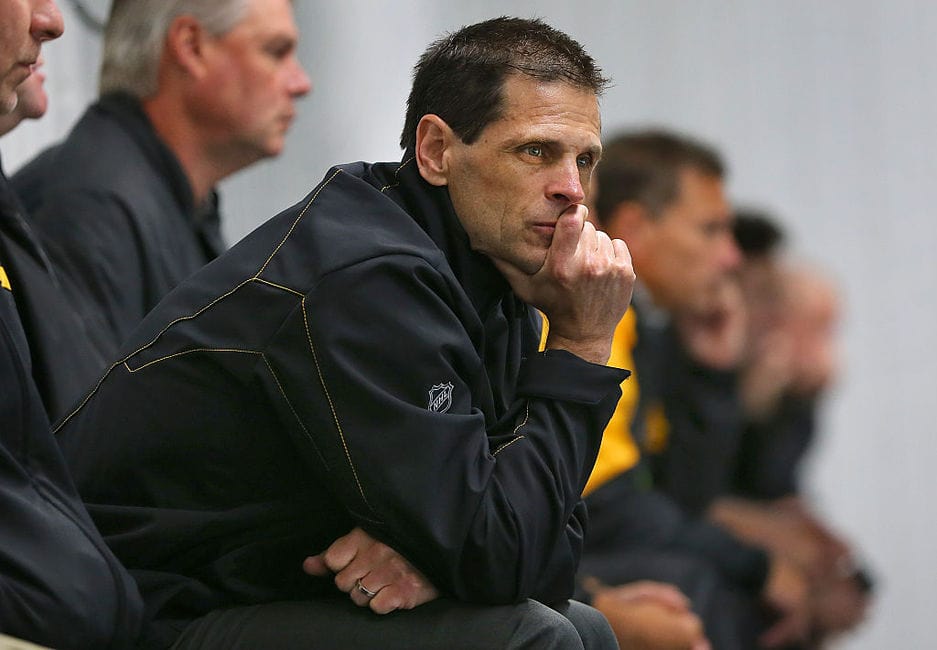 In this article, I will be evaluating the performance of each of these four new Bruins. In the end, I will give them a letter grade on the following scale:
A: has gone above and beyond
B: has been above average/exceded expectations
C: has been average/met expectations
D: has underperformed
F: has failed in performing his duties
Jaroslav Halak: A
After failing to come to terms with Anton Khudobin in June, Boston was forced to scan the market for a new goaltender to backup Tuukka Rask come July. Halak, a 33-year-old who already had 449 NHL appearances prior to signing, was elected to take on the role. As it turned out, the Bruins paid more for Halak than the Dallas Stars wound up paying Khudobin. However, that extra $250k in annual salary has paid for itself 10 times over.
It is obvious that Rask struggled for the first leg of the current season – much like he did last season. During that time, Khudobin performed well and there were many who believed he could usurp the starting role with his 7-0-2 record and .932 save percentage (SV%) through November of 2017. Halak has seen much of that same success with an 8-3-2 record .936 SV% and 2.06 goals-against average (GAA) through November of this year.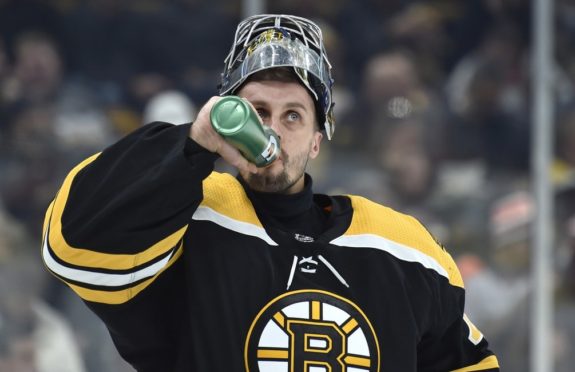 Like Khudobin last year, many believe Halak has performed well enough to take starting duties from Rask. Though No. 40 now seems to be bouncing back, his "backup" has performed well enough to do away with such a title. It seems as though Halak and Rask have been splitting the crease this season and could very well continue to do so. Having two quality goaltenders on top of their game is certainly a recipe for success, and a recipe we didn't expect to be in Boston's cookbook when Halak was originally signed in July.
John Moore: A-
Moore has been exceptional since signing with the Bruins on July 1. With a five-year deal worth $13.75 million, it seemed as though the blueliner was destined for the starting lineup from the get-go – which he was. Once Torey Krug returned from his injury suffered in the preseason, the two were slated together and seemed to gel: Krug had the offense covered while Moore was lights-out in their own zone.
However, injuries struck and the lines were juggled. Prospects have been called up from Providence, healthy scratches have become top-four defenders – it's been all hands on deck for about a month in Boston. As the Bruins waded through murky waters, Moore shined. In the month of October, the 28-year-old was given 18:53 of ice time on average. Since the beginning of November, he's been called upon to soak up 22:40 in ice time per game.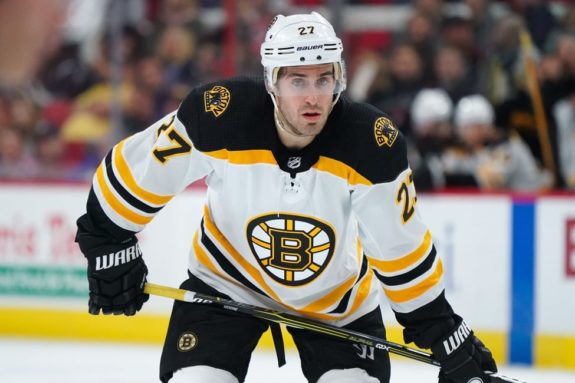 While logging all those minutes Moore has yet to crack. He always seems to have his stick in the right place at the right time, know when to take the body or when to sag towards the net, and has taken fewer penalty minutes than seven of his fellow defenseman – all of whom Moore has appeared in more games than. The only thing that is lacking is offensive production, but that is not a blueliner's role, especially this one. The Bruins brought him in to beef up the team's defensive depth, but Moore has done much more than that.
Joakim Nordstrom: B
When Nordstrom signed on July 1, it felt like a safety net. The Bruins had a number of young forwards coming off solid rookie seasons – forwards who were likely going to slot in on the top three lines. There was also a group of prospects pushing for roster spots during camp this past summer, threatening to lock down a role on the fourth line. Long story short, Nordstrom had to fight to even get his name on opening night's roster.
The young guns became victims of the notorious sophomore slump in the early going, and so the safety net was put into place. Nordstrom went on to excel, seeming to have played alongside each and every Bruins forward in the first quarter of the NHL season. The 26-year-old has been effective enough to dress in 24 of Boston's 25 games this season. During those games, he has scored four goals and penned one assist.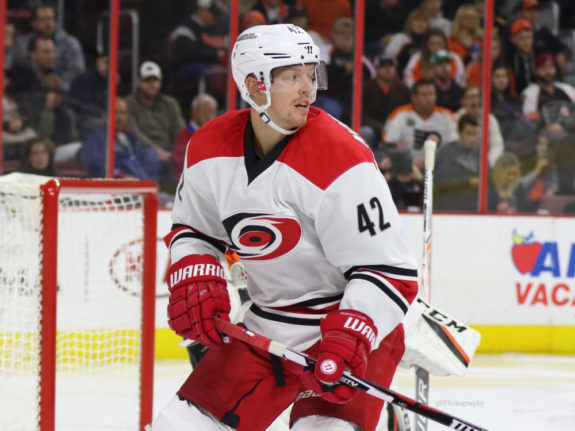 Some nights Nordstrom sees just 12 minutes of action, in others, he has seen upwards of 18 minutes. Sometimes he simply throws hits and kills penalties, other times he is the overtime hero. The 90th-overall pick of the 2010 NHL Entry Draft has proven to be a jack-of-all-trades since signing with the Bruins. Though he won't be the team's top point producer any time soon, Nordstrom rarely has a poor shift which is a trait many members of Boston's depth have lacked so far this season.
Chris Wagner: C
I think it's safe to say that the Bruins have gotten just about what they've expected from Wagner. Signing a contract with the Bruins worth $2.5 million over two years was a homecoming for the Walpole, Massachusetts native. The 27-year-old has bounced around a lot throughout his NHL career, and there's no doubt that he is hoping Boston will be his permanent hockey home.
Through the month of November, Wagner has met expectations – no more, no less. He has appeared in 23 of Boston's 25 games this season, potting two goals and a helper along the way. He has been averaging 12:21 of ice time per game, mainly logging those minutes on the fourth line and penalty kill.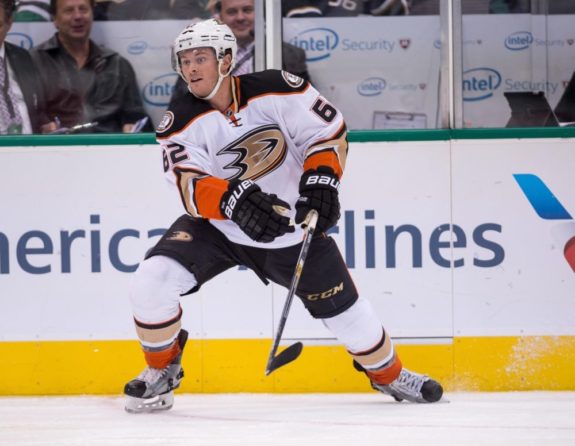 Wagner's addition was another well-invested insurance policy. The younger forwards had high expectations entering the season, and it was unlikely that all of them would heed the call. Anders Bjork and Ryan Donato are both examples of youngsters falling short, though it is unlikely their woes will last forever. In fact, Donato has already come back to Boston after a stint in Providence and proved he had learned a thing or two from his AHL experience. During these instances where an up-and-coming player isn't coming up with his A-game, Wagner is – and has been – the man to call. The winger brings consistency and dependability every time he laces up the skates, a trait greatly appreciated by coaches far and wide.
Sweeney Redeemed
Boston's most recent free agent acquisitions have impressed early on. Haunted by the contracts of Jimmy Hayes and David Backes, Sweeney has finally gotten the ghosts of free agencies past off his back. The GM played it safe this summer, didn't overspend, and got some key puzzle pieces out of it.
Adding players via free agency is always a gamble, but that doesn't mean you have to bet the house. Sweeney seems to have realized that and will be a better general manager moving forward because of it.
I cover the Boston Bruins and NCAA Hockey here at The Hockey Writers. Born and raised 10 miles north of Boston, I developed a love for the game of ice hockey at a very young age. There's really nothing better than this sport, though steak is a close second.