Now that the Detroit Red Wings have Dylan Larkin signed to a long-term extension, their offseason checklist is complete. Well, almost complete.
The only item that really remains is the status of Henrik Zetterberg, who hasn't been able to train as he normally would during the summer due to lingering back issues. Detroit's captain is expected to report to training camp next month, but doubt remains regarding his ability to play through another NHL season.
Apart from Zetterberg, Detroit's summer chores are done. Restricted and unrestricted free agents have been locked up. Their prospect pipeline looks more promising. General manager Ken Holland has even swung a couple trades.
But how do those moves look now that the Red Wings are sitting tight until training camp opens up? With school starting up soon for kids everywhere (and some of Detroit's prospects), let's hand out grades for the Red Wings' offseason dealings.
2018 NHL Draft
Many of us are still in shock that Filip Zadina fell to the Red Wings at No. 6. The same could be said about center Joe Veleno at No. 30 and Jonatan Berggren and Jared McIsaac in the second round.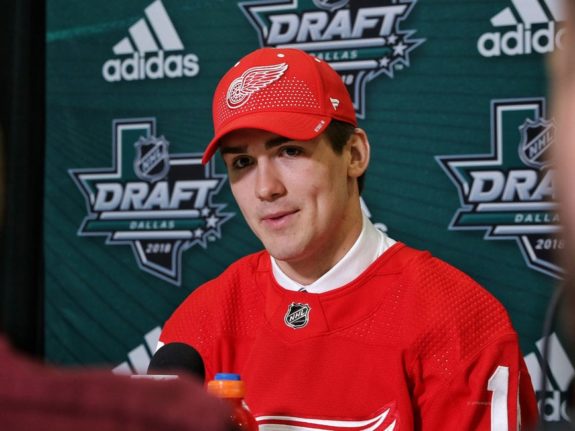 Detroit's prospect pipeline benefited substantially from the 2018 NHL Draft and Holland's rebuild-minded trades that landed the Red Wings the extra picks. With all the talent Detroit was able to select, this could be a turning point for the organization as they reload for the future.
Grade: A-
Related: Red Wings 2018 Prospect Rankings & Analysis
Red Wings' RFAs
While many hoped Larkin would have signed earlier in the summer to save some heartburn, the center is now locked up. No RFA negotiations will bleed into the season like last year.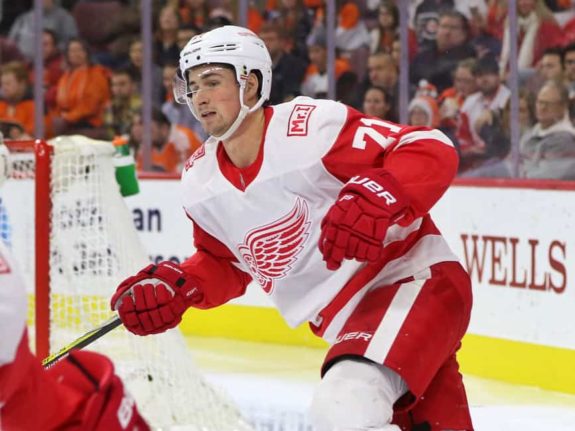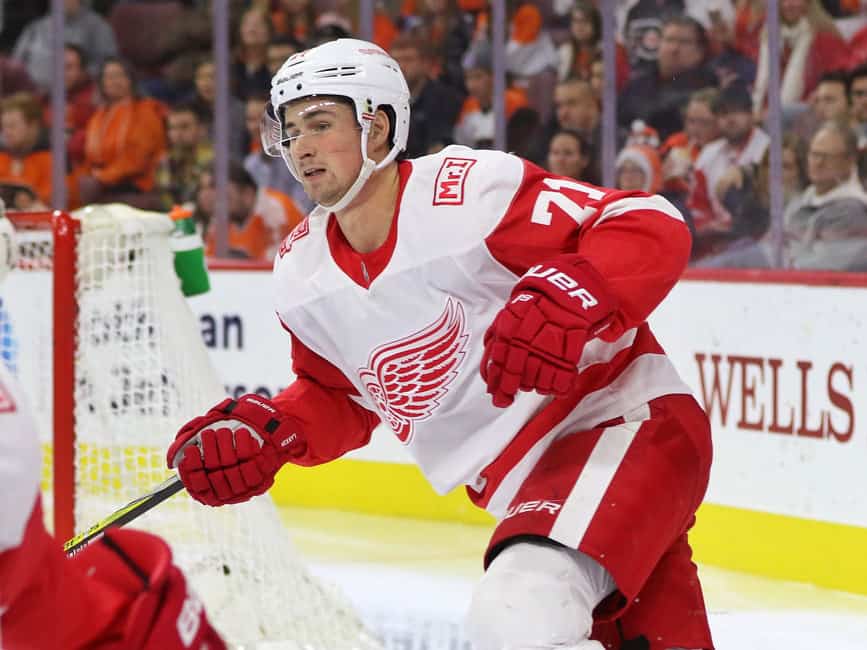 Overall, the deals that Larkin, Andreas Athanasiou, Tyler Bertuzzi, Martin Frk, and Anthony Mantha signed are pretty agreeable and shouldn't have anyone up in arms. No outlandish terms or cap figures to clog up Detroit's salary cap structure or contentious negotiations impacting relationships. Holland just got things done with his RFAs this summer.
Larkin's new contract does leave some wondering about his UFA status at its conclusion. If the Red Wings want to avoid a John Tavares situation, they'll need to trend upward throughout the duration of the contract and give Larkin hope for the future. Given their prospect pipeline, he should feel pretty optimistic as the end of his deal approaches.
Grade: B
Red Wings' UFAs
Likely guided by early information on Zetterberg's recovery, Holland's philosophy was to bring back Mike Green and Thomas Vanek to help groom Detroit's young players into winners. If anything, these moves—especially the Vanek signing—point to the captain not returning for the 2018-19 season.
Related: Red Wings Without Zetterberg
In a vacuum, Vanek and Green are solid complementary players. For the Red Wings, they'll serve in offensive and leadership roles for a Zetterberg-less team lacking an abundance of both. But the question remains: Should these roster spots have gone to prospects instead?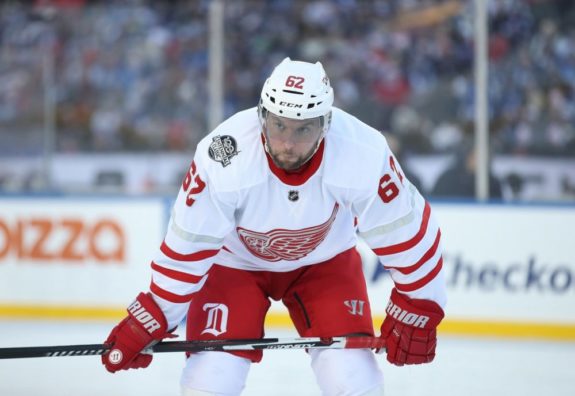 Not to be forgotten, the Jonathan Bernier signing was an underrated move from July 1 and will stabilize Detroit's goaltending over the next three years. The Red Wings' AHL additions of Wade Megan, Chris Terry, Patrik Rybar, and Harri Sateri were sneaky-good pickups, as was the hiring of Dan Bylsma as Jeff Blashill's offensive assistant coach.
Grade: C+
Holland's Trades: Inc.
Apart from turning a 2018 sixth-round pick into a 2019 fifth-round pick, Detroit's only other trade (so far) was to ship Robbie Russo to Arizona for a conditional draft pick to alleviate the defensive logjam in Grand Rapids.
If Zetterberg returns, there may be another trade before the season to bring the Red Wings into compliance with the salary cap upper limit – they're about $1 million over even after placing Johan Franzen on long-term injured reserve. Which brings us to…
Grade: Inc.
Detroit's Salary Cap Snapshot
At the moment, it's not good. Zetterberg opting to call it a career would change that, but, in the meantime, the Red Wings are in rough shape cap-wise and need to do something about it.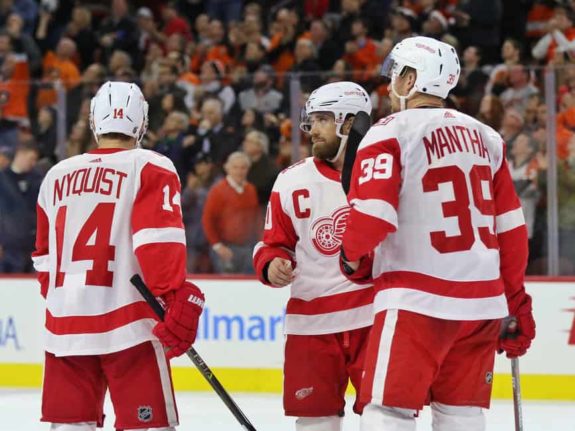 For a rebuilding team, Detroit really shouldn't be up against the cap. Other organizations like the Arizona Coyotes and New York Rangers utilized cap space to acquire assets that could help progress their own rebuilds. The Red Wings haven't been able to use their cap space in that manner thanks to immovable, long-term contracts doled out to complementary players.
However, there's light at the end of the tunnel. Next summer, the Red Wings will have a substantial amount of cap space and no major contributors to re-sign, apart from maybe Gustav Nyquist. Additionally, a few no-trade clauses will expire, granting Detroit the opportunity the deal a few players by the 2019 NHL Trade Deadline.
It's not all doom and gloom when looking at cap commitments. But at this moment, it's not pretty either.
Grade: D
Final Grade
When looking at the offseason as a whole, the Red Wings improved from where they started. Holland was hard at work in the first few months of his new contract.
However, there's plenty of room for improvement. The organization is not in an enviable position cap-wise – the small savings from buying out Xavier Ouellet is really coming into play now.
Still, the Hockeytown faithful should be encouraged given what has transpired since last season ended. The Red Wings are improving – both from a short-term and long-term standpoint.
Final Grade: B-
---
How would you grade the Detroit Red Wings on their offseason moves? Share your grade below.