When a team hires an executive they're competing against 29 other franchises. In the Canadiens case,they're competing against 30. The 30th being themselves. The Canadiens feel they're royalty and a cut above the rest of the NHL. As such, they have to conduct themselves with class, dignity and grace. For about 80 years it worked, but the team has since failed to adapt the new rules of running an NHL team. Be fast, be blunt, and be dirty.
When the Toronto Maple Leafs fired John Ferguson Jr, it was a well known fact they wanted Brian Burke who was still employed by the Anaheim Ducks. The Leafs took a pro-active approach by hiring Burke's close friend Ron Wilson as coach. They used the media to negotiate terms of a contract and they even managed to get his wife a media job in Toronto. League rule prevented the Leafs from openly pursuing Brian Burke, but that didn't stop them from from 'communicating' with him.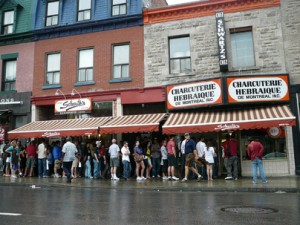 I never thought I'd say this but the Canadiens need to take a page from the Leafs play book and get a little dirty. It's no secret that the most qualified person who isn't a serving as an NHL Manager is Jim Nill- assistant GM of the Detroit Red Wings. Nill has spurned previous offers in the past and he's paid more then some current GM's, but if the Habs are serious about finding the best candidate available, then they need to get creative. Start with a telemarketing campaign, hold signs outside his house, offer him money and a "skip the line" card at Schwart's. Hire Celine Dion to sing at his kid's birthday party, and if all else fails; kidnap Gordie Howe and hold him ransom in exchange for Jim Nill.