While the Edmonton Oilers could have signed Jaroslav Halak at any point this season, now might be the time to strike. News broke on Monday morning that Halak was being released from his PTO with the Carolina Hurricanes. The veteran netminder certainly isn't a starter at this point in his NHL career, but as a viable backup option to Stuart Skinner, he might be a fit.
There's been no official link between the two sides, but the news is fresh. Edmonton might choose to see how tonight's game against the Florida Panthers goes and then pick up the phone and call Halak's agent.
Why Did the Hurricanes Let Halak Go?
Head coach Rod Brind'Amour offered more context on the ending of Halak's two-week stint with the Hurricanes. He noted, "[The decision to end the agreement] was more on his side. It was a mutual kind of thing. That's a tough spot to be for him. I think he realized that it's tough at the end of the road to make those decisions when you've got a family and everything." In other words, because the Hurricanes also have Pyotr Kochetkov and Antti Raanta (not to mention Frederik Andersen on IR), Halak was swimming upstream.

Letting him pursue other options was the right thing to do, even if there wasn't a huge market for him as the regular season got underway. With certain teams having goaltending issues arise, Halak might have realized that now is the time to see what else is out there. If he can find something stable, now is the time to look.
Why Would the Oilers Be an Option?
With Calvin Pickard set to get his first start of the season for Edmonton on Monday against the Florida Panthers, there's a real feeling that the Oilers are looking to find a better option. Pickard's last NHL game was during the 2021-22 season for the Detroit Red Wings. He played all of three games that season. With a save percentage of .875, there might not be a lot of confidence there.
---
Latest News & Highlight
---
His numbers for the Grand Rapid Griffins and Bakersfield Condors have been better, but frankly, Pickard might not be an NHL goaltender. Halak has been a steady NHL netminder for a number of seasons, even up to last season where he played 25 games with the New York Rangers and had a 2.72 goals against average and a .903 save percentage. Halak has played a steady dose of NHL hockey, split between the Rangers, Boston Bruins, Vancouver Canucks, and New York Islanders over the last five seasons and his save percentage has always been respectable. Moreover, while he's potentially just average at this point in his career, he's reliable, which is exactly what the Oilers need right now.
What Would It Cost the Oilers?
The best part about this is that the Oilers could make this move without having to do anything drastic. He wouldn't be an expensive addition and the Oilers wouldn't have to move anything off of their roster to make this work. They could move Pickard back down and bring in Halak, something he might be open to if it means guaranteed employment with an NHL roster.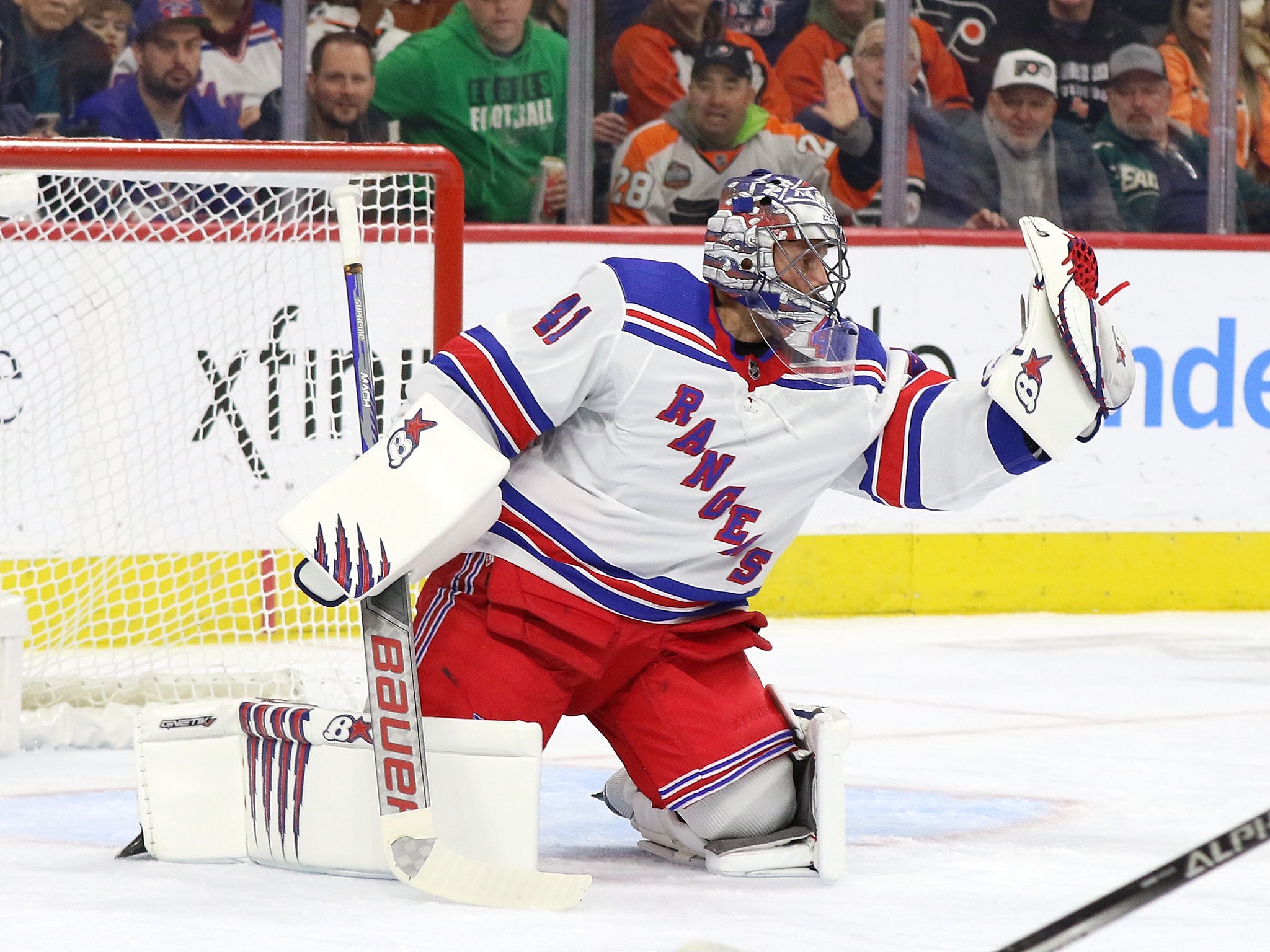 If the issue in Carolina was that there wasn't a clear path to getting games, that's not something he has to worry about in Edmonton. The Oilers goaltending woes have been so public, Halak has to know that he's a lock for a role there. All he has to do is play well enough to hold a backup job. Even at his advanced age and on the last couple holes of his NHL career, that seems doable.
The Oilers are also a team that lacks fear when it comes to veteran goalies. They gave Mike Smith numerous contracts when he was older and many fans have jokingly said it would be nice to have a healthy Smith back right about now. Perhaps the Oilers can even sign Halak to a two-way deal.
The one thing they should probably avoid are performance bonuses. Already being stuck with Connor Brown's bonus and potentially looking at a buyout for Jack Campbell, the last thing Edmonton needs is more dead salary hanging over them next season.