Coming into the season, the biggest knock against the Rangers was the defensive core. That knock was alive and excruciatingly obvious in the Rangers 4-2 loss to the Maple Leafs. Now, as the trade deadline approaches, the Rangers have liabilities that must be fixed or another disappointing season will be in store.
What Doesn't Need Fixing?
The Rangers are the highest scoring team in hockey even without having Zibanejad, Buchnevich and Nash for chunks of the season. That includes nine players over eight goals in the first half of the season. Add in 11 players with double digit assists and a power play scoring at a rate that's well above league average. Those statistics show that offense is obviously not the problem.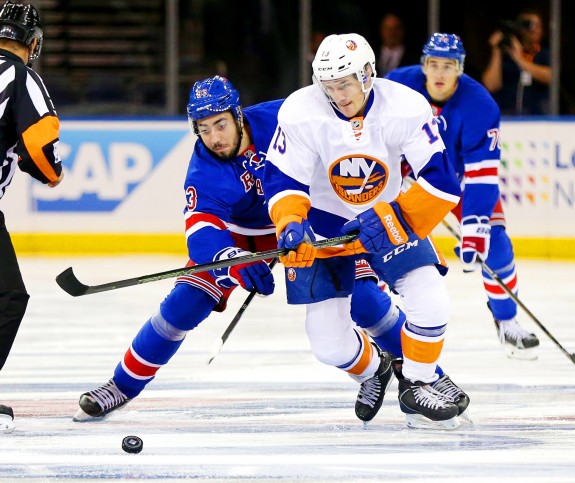 Goaltending is also, as usual, not an issue right now for the Rangers. Henrik Lundqvist has been sharp even with the obvious problems in front of him, as has Antti Raanta. Both Lundqvist and Raanta have had moments of brilliance as the season has progressed on, and as they're still at the top of the league in team save percentage, goaltending is definitely not a problem.
Penalty Killing & Defense Require Attention
As well as the penalty kill played early on this year, clearly they've come back down to earth. The Rangers started off the year in the top five of all teams in penalty kill. Since the year's strong start happened, they've fallen down to 16th and are just decimal points from being under the league average.
The reasoning for that has to do with personnel. Dan Girardi's consistently brought the penalty kill down, yet he continues to get major minutes. That's mind boggling in itself, but Girardi will likely continue to get big minutes on the PK as the season goes on.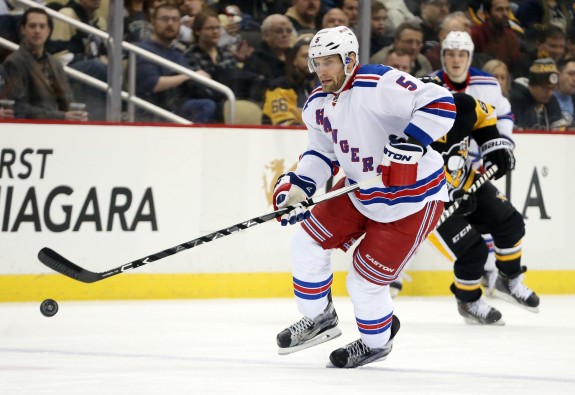 The main Rangers problem, as stated previously, is defense. They have seen tremendous years from Nick Holden, Brady Skjei and Ryan McDonagh — outside of that, there's been a ton of mediocrity. Marc Staal has been incredibly inconsistent and now he's got a potentially long term injury on his hands. Dan Girardi has been far below average, to say the least. Kevin Klein's having a down year after having a career year where he was rock solid both offensively and defensively.
The Rangers need defensive help and while Adam Clendening has been a pleasant surprise, there needs to be more help for Lundqvist and Raanta.
Potential Trade Deadline Targets?
As the playoff teams and lottery teams begin to separate, some will become buyers while other teams become sellers. It's a tad bit too early to see who exactly the sellers of the league will be, but there's a major likelihood that names such as Jacob Trouba, Mike Green and potentially even Anton Stralman could be available at the deadline. Most of the big name defenseman being shopped around aren't just rentals, creating an interesting dynamic for the Rangers if they do decide to look into making a splash.
In the ideal world, the Rangers would make a trade for two defensemen who could fill in and help lessen the constant barrage of high-quality chances on Henrik Lundqvist. Rangers general manager Jeff Gorton knows what the strengths and weaknesses are of the team. Now, he has to assess the market and see just what he can do to better this team. If they want to win a Stanley Cup, there will have to be moves made to take them to the promise land.
I'm a college student at Robert Morris University. I'll be covering everything Rangers as well as some gaming news as it comes out! Follow me on twitter at THWDonovan!