That primal scream you heard outside your window around 11:30 p.m. Eastern Time on Thursday night was Alexander Ovechkin all the way in Las Vegas hoisting the Stanley Cup, finally fulfilling a childhood dream and taking a fan base to a place many thought they'd never see.
It was the kind of scream you hear when someone drops a gigantic gorilla from their shoulders. It was the kind of scream that comes from a decade's worth of torment from analysts, fans and even some peers that said he could never win the big one. It was the kind of scream you hear when someone knows they finally reached the top of the mountain, and no one will ever be able to take it away from them.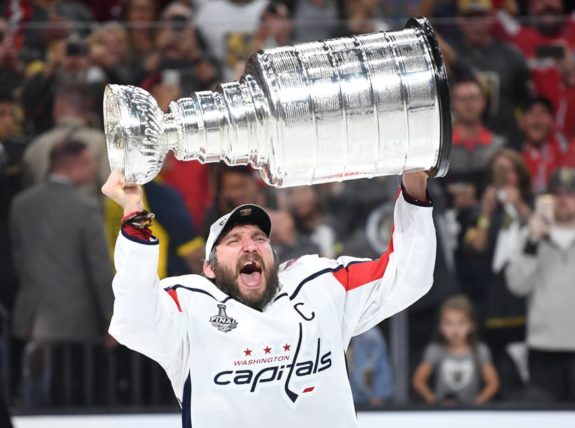 As Ovechkin said goodbye to his demons, somewhere in the world the NHL's most stylish man Henrik Lundqvist was likely watching on. These two all-time greats, unfortunately, had those demons in common; future Hall-of-Famers who couldn't get over the hump.
Lundqvist had his chance in 2014 but came up on the wrong side of almost every bounce in a five-game loss to the L.A. Kings in the Stanley Cup Final. Now 36, his hockey mortality is staring him in the face and with Ovechkin's win last night, only Lundqvist holds the dubious honor of being one of the best players in hockey history never to win it all.
One of the Best Goalies of All-Time
No one doubts Lundqvist's greatness. With 431 wins, he's already eighth on the all-time wins list. But a closer look will show you that he'll likely end the 2018-19 season in fifth ahead of Curtis Joseph. He's just 53 wins behind Ed Belfour for third all time, and it's likely he will chase down Patrick Roy for second all-time who sits 120 wins above "The King".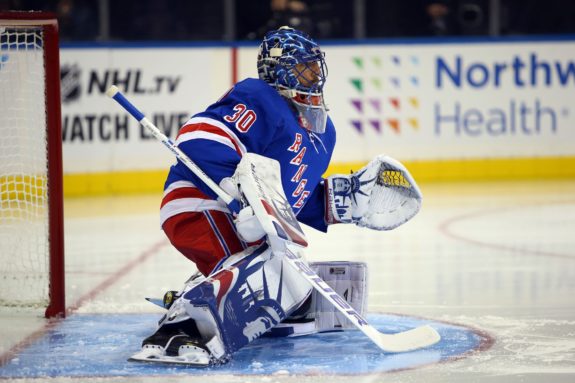 His other statistics are also notable. He is ninth all-time in save percentage and in the top 25 in goals against per game. When all is said and done, there is little doubt Lundqvist will be a first-ballot Hall-of-Famer. This makes the fact that he hasn't won a championship and isn't likely to win one in the near future more depressing.
Lundqvist and an NFL Legend
The comparisons to NFL legend, Dan Marino, are becoming uncanny. He too reached one title game only to come up short. Despite today's NFL, which has become pass happy, when it's not out of the question to see a 5,000-yard passer every year, Marino is still in the top five or ten in almost every meaningful statistical category including passing yards and touchdowns.
Marino is unquestionably one of the greatest quarterbacks of all time, often ranked as one of the four or five best to ever step on a football field. Yet despite his greatness, there's always a metaphorical asterisk next to his name, because almost every other quarterback on the all-time charts has at least one ring.
The other comparison between the two, one that Lundqvist will try desperately to avoid, is how their careers ended. Sure, the Miami Dolphins made the playoffs numerous times in Marino's final years, but they never seriously contended for a Super Bowl. Marino played until 1999 but never played in an AFC Championship after 1992. His career ended in humiliation, losing to the Jacksonville Jaguars 62-7 in the playoffs in one of the most lopsided games in NFL history.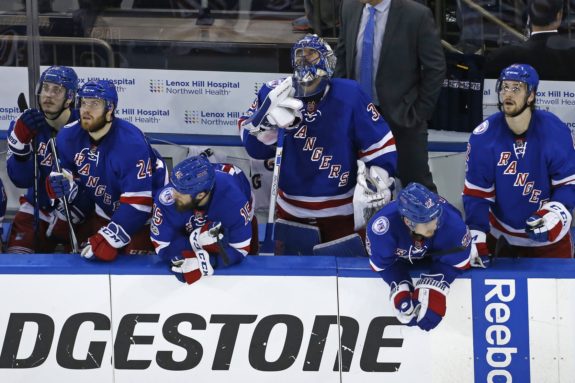 Is Time Running Out?
The issue for Lundqvist is the Rangers could be on a similar trajectory. Their Stanley Cup window has closed and they are rebuilding, though no one knows for how long. As he turns 37 in March of 2019, it's conceivable Lundqvist could be 39 or even 40 by the time the Rangers feel they're ready to contend again. Don't look now, but Igor Shestyorkin, arguably the best goalie prospect in the world, could be New York-bound in the next year or two, challenging The King for his crown.
Ultimately, no one should cry for Lundqvist. He has enjoyed an amazing career, has made a lot of money and will go down as one of the best goalies in NHL history. Oh yeah, he gets to hang out with some pretty cool people too, like Roger Federer in Paris, France no less. We can only dream of having a chiseled chin and looking like we belong in a James Bond movie. It's good to be King Henrik.
It's also a pity to see someone as gifted as Lundqvist yet to have the chance to let out his own guttural yell and releasing years of frustration from not reaching hockey's pinnacle. It seems cruel to see a man who carried his team to so many victories and been such a great ambassador for the sport not get his moment.
Ovechkin finally got his chance to exorcise his demons. Time will tell if Lundqvist will ever be able to do the same.