Not many were expecting Artemi Panarin to be a point-per-game player right away at the NHL level, but if there is a person who always believed in him, that is his grandfather. Panarin was born in Korkino, a small town in the Chelyabinsk Region, in the Ural mountains region of Russia, and Vladimir, his grandfather on his mother's side, played an important role in his education as he was his primary male influence during his childhood.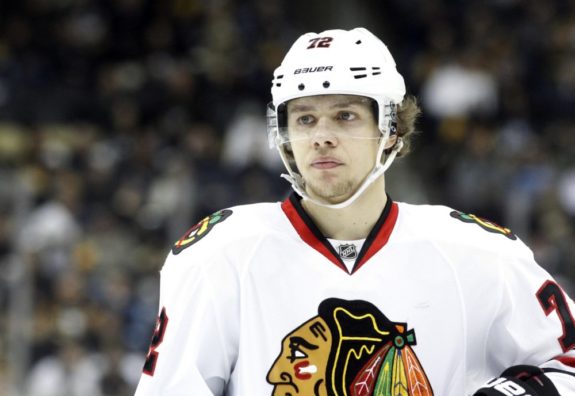 In this translated article, originally appearing on the Russian website allhockey.ru, Vladimir Levin talked about the sacrifices his family had to make while supporting young Panarin's career, his move away from his hometown, and his transition to the NHL.
* Press here to enjoy the original Russian language article by Vladimir Levin and Olesya Usova *
Early Life
"I always really wanted that Artemi would play some sports. I wanted him to be busy and not to do anything bad out of his life. I played hockey, and soccer, myself. In [our hometown] Korkino there is no theater, no circus, therefore our small rink was always full, all the miners got to the games after their shift. When he was five, I got him a pair of skates and he started skating along the perimeter. And you know, those were figure skating skates.  So I visited a guy I know, Yuri Olesik, who used to play in Korkino and then was working in Chelyabinsk at a skates shop. So I asked him just to pick up some skates, he found a pair in the trash, repaired it, and Artemi started skating. What can I say, we all had some financial problems at those times."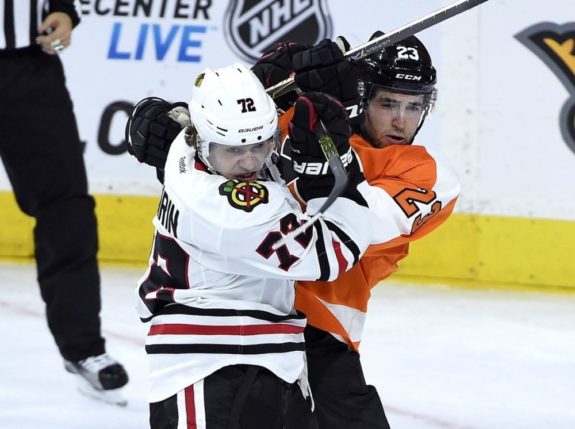 "My wife was selling milk – we kept a cow for seven years – so that I could buy gas. I drove Artemi to Chelyabinsk to play for Traktor six days a week, six months a year. We had to go early in the morning, and he always wanted to sleep. I drove him from when he was five years old. I remember that once the socket of a water pipe in the radiator broke, and we lost most of the water. So Artemi got out of the car, got some ice, broke it and put it in so that we could go on another bit. We had to drive even at night, the practice schedule was always different. But we were patient and we can say that we raised a great guy! He is thankful to me now, he even gifted me a car…
"When he was eight, he was playing at a tournament in Tyumen. He was already scoring a lot and we could hear other parents saying "If only my son was like that…" He was always smart, both in kindergarten and at the school. He was a champion at table tennis, he played pretty much every sport. Practices of one hour, one hour and half per day was not enough. So when we got home from Chelyabinsk, I'd prepare for him a carpet with a tennis ball, covered the window and wore a helmet myself. And he just smashed the ball on the wallpaper, on the corners. I tried to teach him: "Don't look at the ball. You have to feel the stick!" I also forced him to do squats to strengthen his legs. "Grandpa, my back hurts a lot!" "Don't worry, all will be great!" And we also found a spot next to our place where he could inline-skate."
Dealing With Coaches
"While playing for Traktor, local coach [Oleg] Semendyaev rejected Artemi and moved him to [Chelyabinsk hockey academy] Signal. The school's director Boris Smolenkov was very happy to have him on the team. I don't know why [Semendyaev] acted that way, you should ask him. The Belousovs [KHL forward Georgi Belousov's parents] moved a bit earlier to Podolsk. Vityaz was fighting to get to the top tier in junior hockey. So Artemi moved to Moscow province and I told him that he must not go back. Just be patient and try hard. He was named captain right away. Everyone was happy, and the team moved up to face the top Moscow teams like CSKA and Dynamo."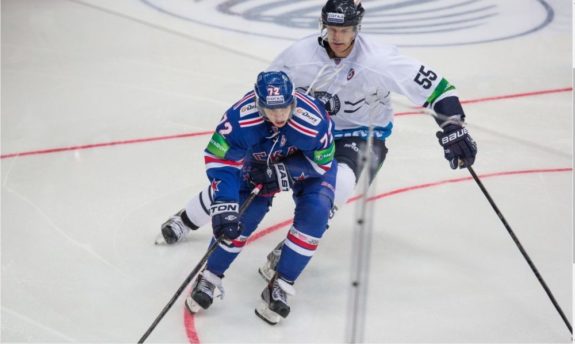 "I didn't like it when [former Panarin head coach Andrei] Nazarov said that he raised [Evgeny Kuznetsov] and Artemi. He shouldn't take all this praise for himself. Sergei Gomolyako promoted Artemi to the senior team, he wasn't afraid to take the risk, so hats off to him. At those times, Vityaz had a lot of tough guys who protected the younger ones. Nazarov thought he was one, but Chris Simon was a true fighter. He had hands like a pineapple! And he said: "Mark my words. That kid with the jersey #69 will make a name for himself.
"When he was acquired by Ak Bars Kazan for the playoffs, it was the same as with Semendyaev. I was watching the games in tears. His name appeared on the stats, yet he wasn't playing. It was a tough time for us. Artemi always adapted fast to new teams. Just look at how his line in Chicago was one of the best in the NHL.
"I really like St. Petersburg. My wife and I went there many times. The people and culture are truly different, when you ask for directions, they will show you. At home, instead, people would think, "What brought you here?" SKA works very well with fans, I like the arena a lot. And the city is awesome, you can  spend the whole day just looking around and taking pictures. Even once Artemi left [for Chicago], I was asked to stay, the team offered me a flat and free tickets to the games. They often offer gifts. But what would we do there without [Artemi]? Should he stay [in St. Petersburg], we'd move there. I've heard that in Chicago the team is interested in signing him to a new contract, but I'd prefer him to play at home. America is far…"
From Ural Mountains To The NHL
"From our little provincial town of Korkino, he ended up in the NHL, the best league in the world. He had a dream: "Grandpa, I need to test myself there. In a few years, it will be much harder." [Former SKA head coach] Vyacheslav Bykov asked me to try and convince him to stay but I explained to him that there was nothing I could do. Artemi calls after each game. We wake up, and then they go to sleep. He can call at any time. He misses home, he is always inviting us to his place. But people in Chicago have a 3-year waiting list for season tickets. It's hard to get tickets even for scrimmages. They do love hockey there, and we [in Russia] have a lot to learn from that.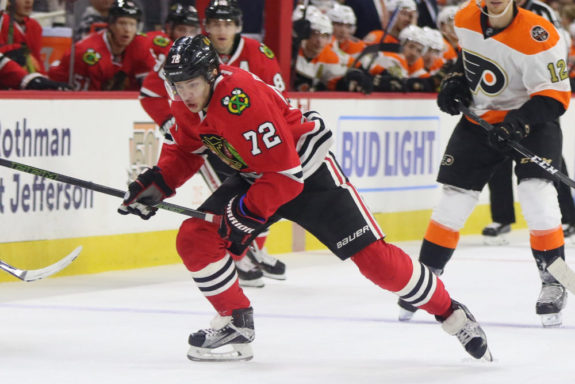 People in Korkino cheered for Traktor and SKA, and now for Chicago too! They try hard to watch the games, or to find information on the internet. I am always reading about him online. I even forced him to buy me a computer. I don't influence his private life. If he finds a girl for himself, he just needs to tell me, and I'll go hiding behind the corner to watch her, then I will tell him if she's good enough for him or not. Artemi put our little town on the map. It was great when he brought the Gagarin Cup, so many people went to see it. And now we're waiting for the Stanley Cup! I hope that he can get it in a couple of years. [Team Russia head coach] Oleg Znarok attended his games, invited him to the national team. He's playing great and hopefully he'll stay injury-free."
Related read: Hockey Family Tales: Alexander Radulov