In this ongoing series we're debating the merits of players who may have been overlooked for induction into the Hockey Hall of Fame. Using the Hall's criteria of judging a player based on their "playing ability, sportsmanship, character and contributions to his or her team or teams and to the game of hockey in general" we will debate who should be up next for inclusion in the Hockey Hall of Fame. This week we're talking about goaltender Curtis Joseph.
Ranking Curtis Joseph:
943 games played (5th all-time)
454 wins (4th all-time)
24,279 career saves (3rd all-time)
.9061 save percentage (47th all-time)
2.793 GAA (81st all-time)
51 shutouts (23rd all-time)
126 goals saved above average (11th all-time)
133 playoff games (6th all-time)
63 playoff wings (12th all-time)
3,600 playoff saves (5th all-time)
.9167 playoff save percentage (24th all-time)
2.420 playoff GAA (37th all-time)
16 playoff shutouts (3rd all-time)
Why He Should Get In:
I think there's a reasonable case for goaltenders to get a little more credit for having a high total games played than we traditionally give to skaters. With fewer goaltenders in the league and teams so dependent on a goaltender's performance, playing an enormous number of games over the course of a career is a huge accomplishment. Joseph played for a very long time and is one of the few goaltenders who had the athleticism to play into his 40s.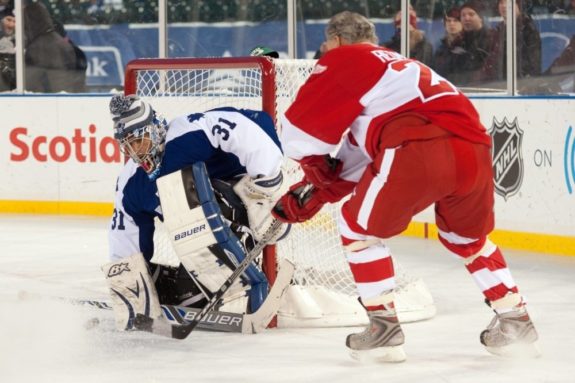 That's part of why Curtis Joseph's 943 career games should get some serious consideration in his case for Hockey Hall of Fame inclusion. So much about his record is impressive. That he's ranked 47th all-time in save percentage (min. 250 games played) and 23rd in shutouts is more impressive than it seems considering that the early part of his career was before the dead puck era, dragging down those kind of metrics, and that he played until he was 41. His pre-dead puck era career was just a few years, but it's something many players ranked ahead of him didn't have to contend with. In fact 40 of the goaltenders ahead of him on the all-time save percentage list never played a game prior to the dead puck era.
His 454 wins are significant as well. They rank four all-time and are the most by any goaltender not in the Hall. The next most wins by an eligible player not in the Hall of Fame is more than 50 fewer wins. No goaltender has more wins without having won a Stanley Cup either.
The undrafted netminder won the King Clancy Trophy in the 1999-00 season and played in three All-Star Games. He led the league in saves in three straight seasons (and only led in shots against in two of those seasons). In all three of those seasons he also led the NHL in goalie point shares. He has a place in the history books and made a big impact on the teams he was in net for.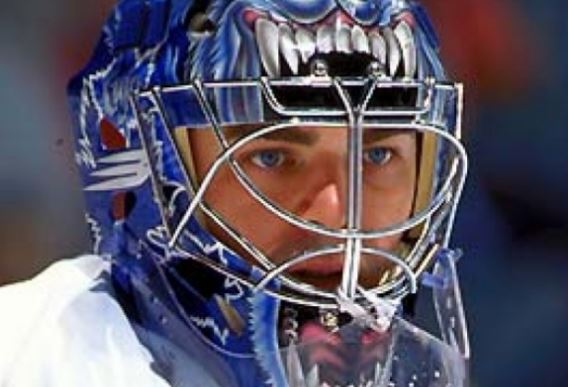 Non-NHL Accomplishments:
He suited up a few times internationally, grabbing a silver medal for Team Canada in the 1996 World Championship. That same year he helped Canada to runner-up status at the World Cup, where he was named the tournament's leading goaltender. Years later he captured gold in the 2002 Olympics and at the 2008 Spengler Cup.
That impressive performance at the Spengler Cup, grabbing a trio of wins at age 40, earned him an additional year in the NHL.
Why He Shouldn't Get In:
The big games aren't there. He won a gold with Canada, but suited up for just one game, a 5-3 loss to Sweden. He never won a Stanley Cup and he never won any major awards, particularly the Vezina. There's a fair number of tics against him there.
Additionally, there aren't that many goaltenders that find their way in and Martin Brodeur is going to become eligible in the summer of 2017 and he's a first ballot Hall of Famer without a doubt.
Verdict:
I like CuJo a lot, but I'm going to lean towards no. At least not now. I think there are four other guys who should get the nod in the next Hockey Hall of Fame class, then in 2017 you've got a couple first ballot guys who will make it difficult for Joseph to grab an induction.
The man with the fearsome dog on his helmet isn't undeserving, it's just a matter of finding the year that he's not up against guys like Nicklas Lidstrom and Sergei Fedorov. CuJo could find his way in, and he'd deserve the honor, but I don't think we see Joseph in until 2018 at the earliest.
Get a little more in depth into that final bit here, with all the highlights from that game where Joseph came into the game with just seconds left to take Toronto to a shootout win.
More Hall of Fame Debates:
Dave Andreychuk
Paul Kariya
Steve Larmer
Eric Lindros
Sergei Makarov
Alexander Mogilny
Jeremy Roenick
Originally published November 19, 2015
Dustin Nelson writes about news and the Minnesota Wild for The Hockey Writers.