Wednesday ended up being a busy day in the NHL. Here are the headlines you won't want to miss:
Ryan Kesler signs six-year, $41.25 million extension with the Ducks. [OC Register]
Kesler contract keeps the Ducks in a win-now mentality. [Puck Daddy]
Details on Johnny Oduya's new contract with the Stars. [Bleacher Report]
Justin Schultz and the Oilers avoided arbitration, signed a one-year deal. [CBS Sports]
Schultz is looking at his extension as a "fresh start." [Edmonton Journal]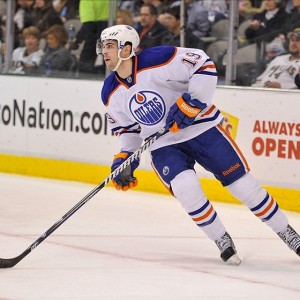 The Rangers are locking up many RFAs, but Derek Stepan remains. [Hockey Buzz]
Jonathan Toews took home best NHL player at the ESPYs. [The Score]
Seattle is hoping for the NHL to come before the NBA. [Seattle Times]
The Coyotes' acquisition of Chris Pronger's contract seems fishy. [Today's Slapshot]
The Sharks will travel the longest and the Red Wings will travel the fewest next season. [Pro Hockey Talk]
I am a former NHL media member and reporter for the St. Louis Blues, working for various media outlets. Currently, I am an NHL News Writer and Editor for The Hockey Writers. I live in St. Louis and work as a freelance copywriter in numerous industries.