After Canada celebrated it's big day on July 1, the U.S. celebrated its Independence Day this past Saturday. You may have missed some big news due to other obligations, so check out this weekend's headlines:
The Blue Jackets signed Brandon Saad to a six-year extension. [TSN.ca]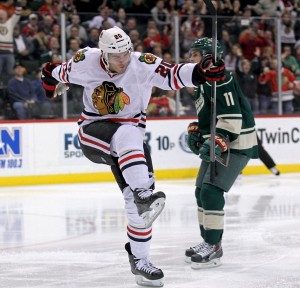 O'Reilly signed a seven-year extension with Buffalo. [Edmonton Journal]
Was O'Reilly worth the money? [Hockey Buzz]
Blues GM Doug Armstrong says Oshie trade was not a set-up for a bigger move. [The Score]
Paul Martin wrote a note to his fans in Pittsburgh in The Players' Tribune. [The Players' Tribune]
The Flames should consider trading Markus Granlund. [Today's Slapshot]
The Predators have done all the right things this offseason. [On The Forecheck]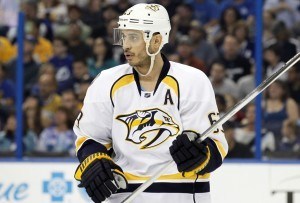 An interview with feisty forward Rich Clune. [Puck Daddy]
Comparing Kari Lehtonen and Antti Niemi; who stacks up better in Dallas? [Defending Big D]
What to watch for at the Kings' 2015 development camp. [Mayor's Manor]
A look ahead at the 2016 World Cup. [CBS Sports]
I am a former NHL media member and reporter for the St. Louis Blues, working for various media outlets. Currently, I am an NHL News Writer and Editor for The Hockey Writers. I live in St. Louis and work as a freelance copywriter in numerous industries.