The first day of free agency was indeed a "frenzy", with over $350 million in contracts handed out to over 50 players as of 8:45 pm EST. The Toronto Maple Leafs were responsible for nearly one-sixth of the total chunk despite making just two moves: one, they signed Toronto native David Clarkson to a seven-year, $36.75 million contract, and two, they re-signed center Tyler Bozak to a five-year, $21 million contract.
I do not like either of these moves.
I have been saying from the beginning that Tyler Bozak should not be re-signed, as has fellow Leafs writer Katie Flynn. He is NOT a first-line center. He does NOT deserve an eight-year deal, let alone a five-year deal. I like his faceoff abilities, and the fact that he's good buds with Phil Kessel but that's about it.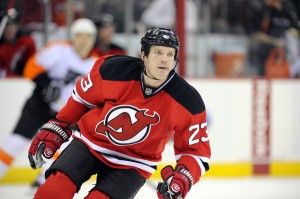 David Clarkson is a good player, and a good fit for the Leafs. He can score, he can fight, he can hit, and whadda ya know, he's a Toronto native as well. But SEVEN years??? Are you KIDDING me? He's already 29 years old, meaning he'll be 35 and still under contract for a $5.25 million cap hit in 2019-20. All for a guy who has scored 30 goals ONCE. Topped 40 points ONCE. Clarkson has an career 0.399 points-per-game average (170 career points in 426 games) and carries a minus-32 rating in just over six seasons of NHL experience.
The fact is both of these signings were one of few available options for Dave Nonis, so I can't really say it's his fault. When he bought out Grabovski (which I thought was a good move), he could either replace him via free agency, trade, or with Bozak. My advice, was via trade. But I can't hate on Leafs management for not being able to make a trade. How do I know they didn't try? Maybe teams were asking for way too much? Personally, I would actually have liked to seem them trade Jake Gardiner to land a TRUE number 1 center but that clearly can't happen now and Leafs fans would probably want my head on a stake for even suggesting that. The fact is Nonis felt the trade market was not the best option to upgrade at the center position so he now had two options: sign a center via free agency (Stephen Weiss), or sign Tyler Bozak.
Here's the problem: Bozak wants too much money. Now, do you let him walk? I said yes because I believed there were better options, but were there? Will Derek Roy solve your problem? He'd seek money similar to Bozak and lacks the size that Carlyle covets. Valtteri Filppula? I don't even think he considered Toronto (I don't even think Toronto considered him) and again his style of play does not fit. Mike Ribeiro? He wanted (and got) even more than $5 million and though he has nifty hands, at 33 he isn't getting any younger.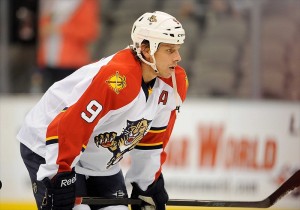 Then there's the best "fit"; Stephen Weiss. Is Weiss at $5 million (or more) really better than Bozak at $4.2? He is certainly a better scorer but the Maple Leafs would have had to top the Wings offer which could have handcuffed them in resigning the other remaining RFAs. In my opinion, none of these were great options. But doing nothing would have been much much worse.
Basically, the Leafs peaked at the wrong time and Nonis made the best of a bad situation. We wouldn't need a true number one center this off-season if we hadn't been coming off such a great breakout season. Because we did, Nonis couldn't have twiddled his thumbs. That is why he overpaid for David Clarkson. He couldn't leave the wing spot vacant because now there are expectations and the weak free agent class meant if he didn't overpay, then someone else would. Clarkson was the perfect fit, so everything had to be done to make sure Clarkson "came home", which ended up being a ludicrous seven-year contract. On this day, almost everyone was overpaid.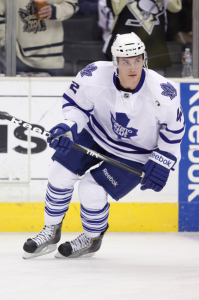 The problem is the Leafs can't undue what has been done: they are now "stuck" with Bozak for five years, and Clarkson for seven. They had to do these moves, yet they will most certainly be screwed over by one if not both down the road.
Here's the bright side: with Clarkson, he's giving Carlyle the types of players he covets: grit and size over skill. Look at the acquisitions this off-season: Orr, Bolland, McLaren, Clarkson. You can question this method all you want. You can hate it all you want. But it worked last year.
At the beginning of the day I suggested sending an offer sheet to Buffalo's Cody Hodsgon somewhere in the $3.4 million range, enough to only forfeit a second round pick via compensation (if it worked). Now I realize how unlikely that would have been with Bozak making $4.2 (and with the rarity of offer sheets going unmatched). So Bozak is here for five more years. Imagine what Kessel's totals would be if he had Hodgson up the middle in his (soon-to-be) prime. I bet he'd crack 50 goals. (sigh.)
Nathan Kanter covers the Vancouver Canucks and Toronto Maple Leafs for The Hockey Writers. He received his master's in journalism from Western University in May of 2015 before serving as the first ever Digital Managing Editor at Western's university newspaper, The Western Gazette, in 2015-16. From 2016-18, he served as the radio play-by-play voice of the Battlefords North Stars in the SJHL. His work has been published in The Hockey News, at Sportsnet.ca and at Dobber Prospects.