Plenty of names were passed around on the first day of free-agency. Stephen Weiss signed with Detroit while Valtteri Filppula ended up in Tampa Bay. The St. Louis Blues were mentioned with these players throughout the day, but over-payment kept them away from putting pen to paper.
After the two top centers available were signed, Blues beat reporter Jeremy Rutherford reported that the Blues were "done for the day." The only real top-six forward available was Toronto buyout Mikhail Grabovski, who Rutherford says that he doesn't "get the impression that the [Blues] are interested in."
[See related post: Grabovski Could Be Perfect Fit for Blues]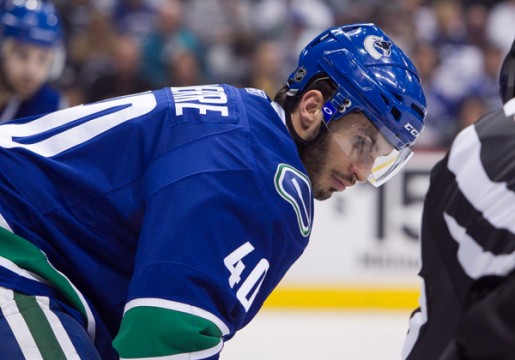 Blues General Manager Doug Armstrong then made a surprise move, signing center Maxim Lapierre, formerly of the Vancouver Canucks. The 28-year old center was inked to a 2-year, $2.2 million contract, carrying a $1.1 million cap-hit per season.
Lapierre was used in the third-line center role for Vancouver, mostly spending time with Chris Higgins and Jannik Hansen. The three players combined for a gritty checking line that caused many power-plays for their team.
The Blues also signed UFAs Keith Aucoin (center; one-year, $625,000), Mark Mancari (winger; one-year, all terms not disclosed) and Alexandre Bolduc (forward; one-year, all terms not disclosed).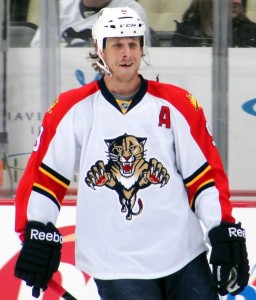 Although the Blues ended up with what most would consider depth signings, you can't say the effort wasn't there.
"We targeted two players, Stephen Weiss and Filppula from Detroit and we had good conversations with both of the players," said Armstrong. "We made what we thought were strong presentations as far as term and dollars. We lost out on both players, but I think both players said …they appreciated our efforts."
Rutherford added that the Blues GM had a certain number he would have been willing to pay the two free-agents.
Army said #stlblues valued Weiss and Filppula "at a certain value and we've got to stay true to that."

— Jeremy Rutherford (@jprutherford) July 5, 2013
Although some people may label the Blues as "losers" on the first day of the free-agency period, Armstrong's integrity is commendable. Weiss signed a five-year, $24.5 million contract ($4.9 million cap-hit), despite having 61 points in just 97 games spanning over the last two seasons. His annual $4.9 million salary makes him comparable to some high NHL talent that had successful 2012-13 seasons, including Dallas Stars forward Jamie Benn (33 points in 41 games), Pittsburgh Penguins winger James Neal (36 points in 40 games) and Selke Trophy finalist Patrice Bergeron (32 points in 42 games).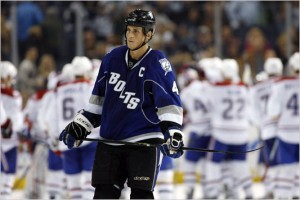 Filpulla's contract will pay him $25 million over five years ($5 million cap-hit). He scored just 17 points in 41 games while mostly on Detroit's third line last season.
Vincent Lecavalier, a recent buyout of the Lightning, was signed by the Philadelphia Flyers to a five-year, $22.5 million contract before free-agency began. The Blues were reported as possible suitors for the four-time NHL All-Star but could not pay the steep price that the Flyers were willing to give.
You can't say the Blues haven't tried. Armstrong has been active in pursuing a top-two center but has refused to pay the high rates. With defenseman Alex Pietrangelo, forward Chris Stewart and goaltender Jake Allen all remaining as unsigned RFAs, Armstrong has a cap to think about. After trading defenseman Kris Russell to the Calgary Flames, the Blues are about $12 million below the cap. The team needs to be prepared for the likely scenario where their RFAs are awarded offer sheets.
Although the signings were minimal, it is difficult to call today a failure for the Blues franchise.