Let's face it. March and April are extremely long months for you if your team is out of the playoff picture. They won't play meaningful hockey again until October when the new season is underway.
I feel your pain. There was hope for this season, except if you are a Maple Leafs fan, then you knew this year was lost already. Instead of your team playing up to their full potential, they bask in the darkness of mediocrity. They play well some nights. They look like an AHL team other nights. More often than not, you find yourself cursing out your team for playing poorly night in and night out. But the fact remains, you keep coming back to them like your pet keeps coming back to you. It's for the love of the game.
But that doesn't make things any easier for you now. Your team stinks and you need a reason to watch them on most nights. The same old narratives get old after a while. It doesn't have the same effect it used to. Playing for pride doesn't strike me as a reason to watch a team play. Even an occasional win doesn't feel the same. For one, it's too little, too late. And second, winning hurts you in draft position. Rooting for your team to lose is never acceptable.
Well, I am here to help you with your struggle. You want to stay involved with the team, but gosh, on many nights, it's hard to do. Say you are a fan of the Arizona Coyotes. A great start to the season has faded into a seven-game losing streak, with no end in sight. The playoffs are long gone. Now, what do you do?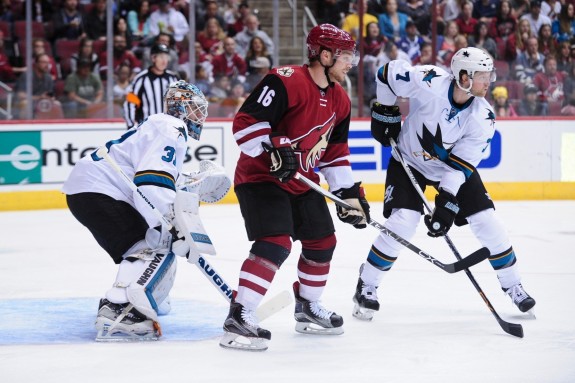 Say you're a fan of any Canadian team. First off, ugh. The entire country of Canada likely misses the playoffs. That in of itself is catastrophic for the league. It gives us plenty of stories to write, but as a fan, you have a long summer ahead of you.
This article will help you cope with the end of the season and give you a reason to stay motivated with your team. There is actually plenty of things you can do as a fan to overcome your mediocre hockey team. Many of you likely do these things already. But it serves a good reminder that no matter where your team is in the standings, there's always something to talk about and watch for.
Here is how you can cope with your situation.
Cheer On The Kids
March and April allow teams out of the playoffs to bring up their youngsters to give them a taste of the NHL. Look, you said all along that you'd rather see someone in the minors get a chance over a veteran who does nothing and gets paid handsomely for it. (See Clarkson, David)
This gives you a chance to see the future of the team in the big show. I don't know about you, but if a promising youngster gets called up, I'm watching that game. There's good reason to now. Who cares that someone makes $4 million and has been in the league for a long time. We usually know what to expect from that player. The important question is how the youngster will handle things.
So when they do get their chance, pay particular attention to them. They might only get a few minutes a night at the start. But cheer them on. They could have an eventual impact on your favorite team. At least it gives us a reason to watch, despite what the rest of the team is doing.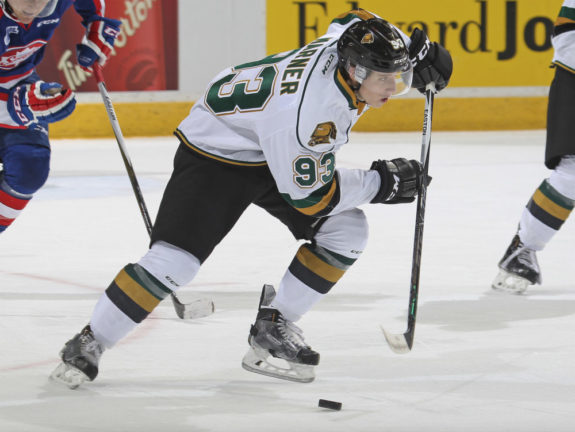 Get Familiar With Your Prospects
Are you really looking for something to do involving your team? Why not take the time and get familiar with your team's prospects at all levels. Many times, there is a player or two who is really standing out on their junior team.
Not only are they standing out, their team is likely getting ready for a playoff push. For instance, look at the Toronto Maple Leafs. Mitch Marner, Travis Dermott, and Jeremy Bracco are about to embark on the OHL playoffs, for three different teams. This isn't like most situations though. Marner plays for London. Dermott plays for Erie. Bracco plays for Kitchener. These are the three best teams in the OHL's Western Conference.
Want to watch meaningful hockey? There's no better to go than to the playoffs in both the OHL and AHL. Although the Leafs are last in the NHL, the Marlies are first in the AHL. The Blue Jackets will miss the NHL playoffs yet again, but the Lake Erie Monsters are well positioned in the AHL playoffs.
Not sure who plays where? No problem! NHL team websites have a dedicated area that shows who their prospects are, and where they are currently playing. Who knows? You may come across someone who's having an outstanding season that you weren't aware was. This will carry you through until June, which leads us to our last coping method.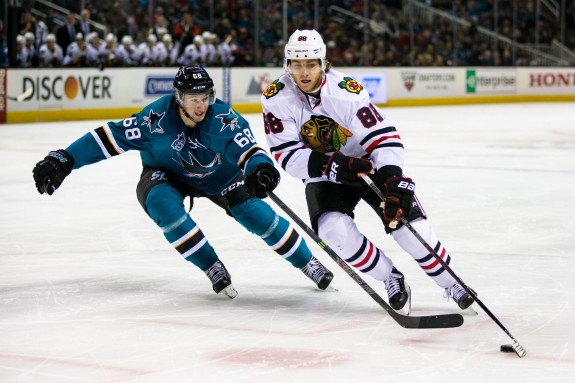 Dream Of Draft Possibilities
It's never too early to see who could make an impact at the NHL draft in June. Where will Auston Matthews end up? Only the lottery balls truly know. But if your team is at the bottom of the standings, you're hoping he ends up with your team.
The great part about the draft is that there are many impact players available. How would Jesse Puljujarvi or Patrik Laine look on your team's top line eventually? Or how would your blue line look with Jakob Chychrun anchoring it for several years? Or maybe you land a player who has comparable numbers to Patrick Kane at the same point in his career in Clayton Keller. Whatever the scenario, many possibilities exist.
Take a look at the names below the top 10. You think you can find where the hidden gems are? It's those players that eventually make champions in the NHL. Brandon Saad and Nikita Kucherov were both second-round picks in 2011. Each were a major part of helping their teams reach the Stanley Cup Final last season.
Pay attention to the rankings. They change throughout the season. Who's rising? Who's falling? You'll never get bored following prospects.
There you have it. You have plenty of things to do to help cope with your NHL team struggling. Before you know it, a new season will come upon us. You will have renewed hope, until your team struggles again. That said, we will see you next year at this time again to help you cope with your addiction of hockey.