The New Jersey Devils have announced John Hynes as the 17th Head Coach in franchise history. It's the first step in a process which general manager Ray Shero stressed the club's need to be "fast, attacking and supportive." Or as Hynes put it, forging a new "team identity."
New #NJDevils Head Coach John Hynes & his family is introduced to @PruCenter staff prior to today's press conference! pic.twitter.com/Tvg9954Bwd

— New Jersey Devils (@NJDevils) June 2, 2015
Creating an emphasis on team speed and an attacking style will be imperative as Shero and Hynes get to work on reshaping one of the older rosters in the league. It's the type of style which led Hynes to a successful five-season stint as bench boss of the Wilkes-Barre/Scranton Penguins.  During Hynes' time with the AHL squad, the team qualified for the postseason each year, reaching the Eastern Conference Finals twice.  Hynes earned the Louis A. R. Pieri Award as the AHL's outstanding coach in 2010-11. The last Devils coach to do so was Robbie Ftorek, who achieved the feat in consecutive seasons at Albany in 1994-95 and 1995-96.
Hynes, 40, becomes the youngest Head Coach in the NHL and the fifth former WBS bench boss in the league, joining Dan Bylsma, Todd Richards, Michel Therrien and Mike Yeo. As a player, Hynes was teammates with former Devil Jay Pandolfo, on Boston University's 1995 National Championship team.
John Hynes' move to New Jersey means there are now five former WBS coaches at the helms of @NHL teams pic.twitter.com/evKuVshiZN

— WBS Penguins (@WBSPenguins) June 2, 2015
Along with his penchant for working with young players, another encouraging aspect of Hynes' AHL teams is the fact the Pens led the "A" in goals against four times in five seasons. It's a philosophy which fits the Devils, coupled with an aggressive style of play and moving the puck out to create more offense. What will also help to that end is having young defencemen who can fly, such as Adam Larsson, Damon Severson, Eric Gelinas and a few more in the pipeline.  The supportive part of Shero's statement was also likely music to Cory Schneider's ears.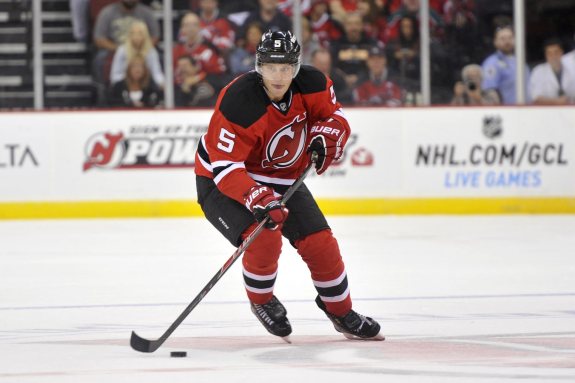 What remains to be seen is how the rest of the coaching staff and roster is constructed around the vision of Shero and Hynes.  Do they want Scott Stevens and Adam Oates and the rest of the staff to remain as assistants?  Does a guy like Stevens want to stay on in a Larry Robinson type capacity?  Would Stevens be amenable to a head coaching position with the AHL Albany Devils?  Would another Pittsburgh/New Jersey connection such as Bill Guerin, be a fit? Will Rick Kowalsky be back for a sixth season in Albany or will a change in philosophy also be seen with a development club which hasn't won a playoff series since 1998?
During the last 5 seasons, we went 7-11-2-4 vs. John Hynes and the @WBSPenguins → http://t.co/aMlxv4mg1b #ahl #nhl pic.twitter.com/i0kJIfqe3P

— Albany Devils (@AlbanyDevils) June 2, 2015
With regard to the roster and stressing a need to be faster, what does it mean for the future of a squad which at last check had 15 players at age 30 and older, and that includes every forward not named Jacob Josefson or Adam Henrique?  Does it also include a captaincy for Henrique?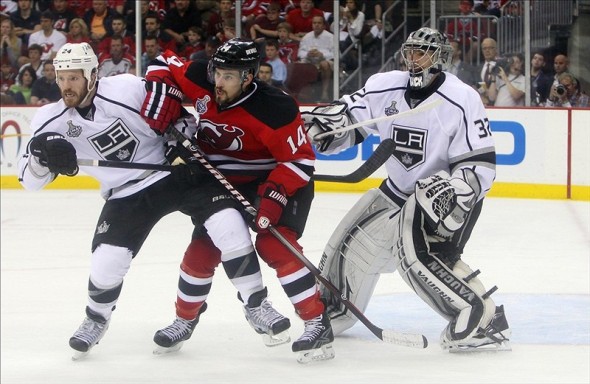 Whatever the plan of attack entails, Shero and Hynes will need to get to work fast on creating a new team identity.
Michael Gwizdala covers the New York Islanders for The Hockey Writers. Michael is also an Associate Producer at WNYT NewsChannel 13. Additionally, Michael was once a Media Relations intern for the AHL Albany River Rats. Michael is a graduate of The College of Saint Rose in Albany, NY.