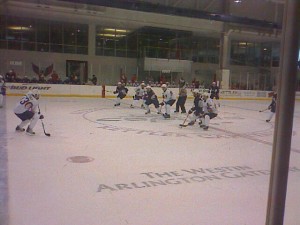 It's that dreaded time of year.  June.
The Stanley Cup has been handed over to the Chicago Blackhawks and The Cup is off on another whirlwind global tour ( I am sure does not involve a cab ride though Buffalo).
Now we wait. The 2010-2011 season does not start for a little over three months. Not a long time, but feels like an eternity.
Here are some of my how-to-survive-what-seems-like-a-slow-agonizing-wait-for-the-first-puck-drop-of-the-regular-season suggestions:
Watch "vintage" games on the NHL Network throughout the summer (some are less vintage than others).
Tune in on June 23rd to the NHL awards show live from Las Vegas (List of Awards and finalist)
Keep up on the biggest news of the summer when Free Agent Frenzy hits on July 1st with the guys from NBC's Pro Hockey Talk or on Twitter @PHTonNBC
Read War and Peace
Keep your cool. On those hot summer days grab your skates (or a few bucks for rentals) and head to your local ice rink for a pick up game or just an open skate).
Find some replays online and become an expert.
Check out www.isitoctoberyet.com
Watch "Slapshot"
Find out when your favorite (or local) teams has their prospect and training camps start and get your gear, a camera and a pack of Sharpies and head to the arena.