Jim Neveau, Senior NHL Columnist
Before this NHL season kicked off, one of the teams that pundits were talking about as a legitimate Stanley Cup contender was the Chicago Blackhawks. Not only did they have a long off-season to get healthy and rested up beforehand, but they still had some of the top offensive weapons in the league, a tandem of All-Star caliber defensemen in Duncan Keith and Brent Seabrook, and their off-season haul included a slew of guys who were going to help them be a grittier and more physical team that they had been the previous game. They also had a goaltender coming off an excellent season who would likely benefit from having a better defense in front of him.
Unfortunately for the Hawks, a lot of these things did not come to fruition, and they are currently riding an eight game losing streak to prove how much failure there has been throughout the lineup. While their scoring has been outstanding, they have been riding Keith and Seabrook into the ground, and their mistakes are piling up. Their improved physical play has been mostly limited to Jamal Mayers, with Daniel Carcillo getting hurt and other guys like Bryan Bickell largely not panning out. Even their goaltending tandem of Corey Crawford and Ray Emery has been failing as of late, causing even cautious individuals like Jesse Rogers of ESPN Chicago to ponder whether or not the team should explore an upgrade in the crease.
Along with those calls for changes in personnel by General Manager Stan Bowman, there has been a growing clamor to at least evaluate the possibility of dismissing head coach Joel Quenneville. The man whose prodigious facial hair and fiery temperament hearken back to the days of Mike Ditka has been lauded for his work in landing the team their Stanley Cup championship in 2010, and even as he struggled a season ago as the team limped to an eighth place finish in the Western Conference, Quenneville was largely seen in a positive light by fans. As the team's losing streak has dragged on, however, there seems to be a growing consensus that the shake-up the team needs to awaken from their doldrums might very well come from tossing the bench master out on his ear.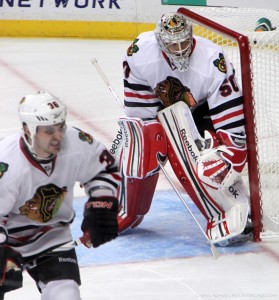 Whether or not Quenneville should be fired is currently being hotly debated in hockey circles (Rogers tackled it in his previously mentioned piece, and Adrian Dater of Sports Illustrated argues that it is time for Quenneville to go), but there is another fascinating part to this story that hasn't been discussed with as much fervor. If the Hawks continue to struggle, and Quenneville is shipped out of town despite having two seasons left on his contract with the club, which NHL team would be the most likely to install him as a head coach going into next season?
Carolina Hurricanes 
The Hurricanes are a club that has been stagnating ever since their last playoff appearance three years ago. They have brought in some exceptional young talent like Jeff Skinner, but they have been unable to climb through a Southeast Division that has featured a juggernaut in the Washington Capitals and teams like the Panthers and Lightning who have emerged as contenders as well. Eric Staal and Cam Ward have been doing their best to try to lift the club, but they just can't seem to get over the hump.
Quenneville took what was nearly a ready made product in Chicago and led them to a championship in his first full season with the team (he took over four games into the 2008-09 season from Denis Savard, and led the Hawks to the Western Conference Finals). His stern approach and willingness to experiment with different line combinations usually provide a dose of enthusiasm into situations where malaise has been the norm, and while his welcome has seemingly worn out in Chicago, he could be just the tonic the Hurricanes need in order to become a threat in the East again.
Columbus Blue Jackets 
The situation in Columbus is, frankly, a mess. They have an unhappy superstar in Jeff Carter who they are apparently trying to peddle to various teams (with no luck), a slew of long term contracts that have them seemingly locked in with this roster for the foreseeable future, and a General Manager in Scott Howson has to be sitting on the hottest seat in the league. Even team captain Rick Nash is said not to be opposed to a deal that would send him out of Central Ohio.
Quenneville's familiarity with the workings of the Central Division could be a boost to his candidacy for this job should he be considered, and he would surely like to get to work with one of the talented prospects that the Jackets would be in a position to nab with a high draft pick in the 2012 Entry Draft. Add to that the excitement that will be surrounding the team and city with the 2013 All-Star Game coming to town, and you could have a recipe for a quick turnaround if Quenneville ends up behind the bench.
Los Angeles Kings 
The Kings are a team that has been expected to make a leap forward in each of the last several seasons, but for various reasons, they have been unable to do so. Despite having one of the best two-way forwards in the game in Anze Kopitar, a very solid goaltender in Jonathan Quick, and a captain in Dustin Brown who is an up-and-coming star in his own right, the Kings struggled at the beginning of the season, and even after head coach Terry Murray was fired in December, there were still rumblings that more changes, including the dismissal of GM Dean Lombardi, could be in the offing.
The Kings currently own the seventh seed in the Western Conference, so interim coach Darryl Sutter could very well stick, but if he doesn't, Quenneville could be looked at to get the Kings over the "San Jose hump". The perennial top team in the Pacific, the Sharks have been a thorn in the side of LA for a while now, including beating them in the playoffs last year. If Lombardi is looking for a coach who is used to handling expectations and overcoming a tough division, he could do much worse than tapping Quenneville.
Montreal Canadiens 
After being forced to watch their hated rival Boston Bruins hoist the Stanley Cup in 2011, the Canadiens started out this season and promptly fell on their faces. They are in the lower tier of the conference, and while they still have a shot at a playoff spot, things largely aren't looking positive for them. They have gotten more attention for fans' outrage at the hiring of a non-French speaking head coach than their play on the ice, and even though they have an All-Star goalie in Carey Price, they are weak in a lot of areas too.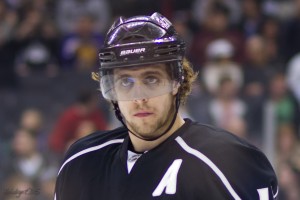 Quenneville, who by the way DOES speak French, could be the perfect antidote for what ails the club. His fiery passion for the game would play well in a hockey-mad city like Montreal, and he has proven that he can get the most out of players. If anyone could channel PK Subban's aggressiveness into a positive hockey asset, and if anyone could get a team with no positive momentum flying again, it would be Quenneville.
Washington Capitals
A team that is likely to be on everyone's lips should Quenneville be relieved of his duty in Chicago has to be the Capitals. Dale Hunter is doing a decent job at the helm after the ouster of Bruce Boudreau, but the team is still underachieving despite having guys like Alexander Ovechkin and Alex Semin on the roster. Injuries to Nicklas Backstrom and Mike Green haven't helped matters, but the Caps are having a difficult time keeping pace with the Florida Panthers in the Southeast, and they could very well miss the postseason.
For a squad that is widely considered to have the talent in place to make a good playoff run at some point, Quenneville could be just the answer to push them over the top. He has experience handling superstar wingers (Peter Forsberg, Patrick Kane), so he would be able to coax maximum performance out of Ovechkin, and with the team's recent discovery that they actually can play defense, they could be a perfect fit for Washington.
Other Dark Horses 
There are a few teams with coaches who could be on short-leashes should they not demonstrate that their teams are making significant strides forward. The Edmonton Oilers are one such team, because in spite of having back-to-back number one overall picks in the draft,  they are continuing to tread water under Tom Renney. Quenneville would have a tall order on his hands if he wanted to make the Oilers competitive, but it could be an intriguing challenge for him.
Another squad that could be head coach shopping would be the Buffalo Sabres. Lindy Ruff has been at the helm for a very long time in northwestern New York, but with the team struggling mightily this season, a change at the helm could be just what the doctor ordered.
And the Best Destination Is….
While conventional wisdom would suggest that a place like Los Angeles or Washington would most fit the profile of the team that Quenneville would go to, the most intriguing possibility has to be Carolina. Yes, they are likely to miss the playoffs for the third year in a row. Yes, they are in desperate need of a serious re-tooling. Yes, they don't have the star power that Quenneville is used to having on his teams. Those reasons, however, are cancelled out by a few key factors.
Staal is the type of leader that you can legitimately build a team around, and Skinner has the type of talent that has the potential to spark an entire offense. Throw in the goaltending prowess of Ward, and you are already well on your way to a serious contender. If Jim Rutherford can start to assemble a better defense, and bring in a few more supporting weapons on offense, this team very well could be a surprise next season, and Quenneville would be a great guy to guide the team in that direction.