The Montreal Canadiens are having a terrible year.
By now you know the story well: They started with a huge winning streak, all-world goalie Carey Price gets injured and then they go through two months where they are barely able to scratch out one win out of every five games.
There is no main reason for this miserable run. Part of it is Price being injured. Part of it is psychological. Part of it is that coach Michel Therrien has likely lost the room. Part of it is just bad luck. Part of it is refusing to use their best centre — Alex Galchenyuk — at centre.
But it doesn't matter what the reason is.
What Matters
What matters is that it has happened. The Habs have been so awful for so long that it has become highly unlikely to recover. It will be very difficult to win enough to make the playoffs.
Since that is the case, they need to make a very gutsy decision: they need to punt this year.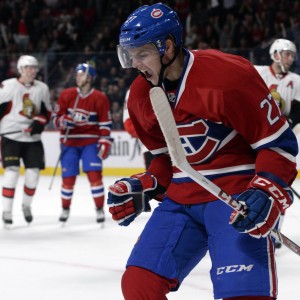 If they punt this year, they can tell Price to take the rest of the season off. Why risk his career by rushing him back as a savior when he can take the next six months to recover in a way professional athletes rarely get to: patiently.
Not only that, they have a solid core, built of Price, Galchenyuk, Max Pacioretty, P.K. Subban and Brendan Gallagher. That is a very, very good core. Now imagine that they could add an NHL ready elite-level talent to that group without giving anything up?
They can. They just need to keep losing.
The Montreal Canadiens, if they have the guts, can spend the next two months giving their players time off, letting their goalie rest and employing Michel Therrien.
Teams actively trying to lose wouldn't lose as often as this Canadiens team.

— Andrew Berkshire (@AndrewBerkshire) February 4, 2016
Then, the season can end, they can ditch their coach, make a top-five selection and return next year with a fully healthy Price, a NHL-ready prospect who barely counts against the cap and a core capable of competing for the Stanley Cup.
They have a chance to turn a basically unlucky season into a positive development. All they need to do is have some guts. It's time to punt this season and regroup for next year.
RELATED: Auston Matthews vs. Jesse Puljujarvi is the Wrong Debate