Growing up as a Philadelphia Flyers fan, the Washington Capitals were merely a blip during my younger years. They had Jaromir Jagr at the height of his dis-likability and Olaf Kolzig was always a consistent goalie, but the team never reached much above average. The New York Rangers and New Jersey Devils were the focus of Philadelphia hate back then.
That all changed in 2008, though. The Capitals, in their third season with Alex Ovechkin, faced the Flyers in the first round of the playoffs. I was 15 years old and my hate for the Caps grew exponentially over a couple of weeks in April of that year.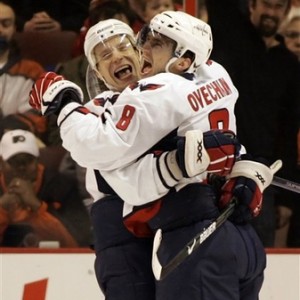 The Capitals scored the first goal of the series courtesy of former Flyer Donald Brashear. The Washington players' reaction was to jump on each other in celebration over the game's first marker. Over the next six games, that was how the Caps celebrated each and every time they scored, usually led by Ovechkin in their jubilation.
All of this came at the expense of my Flyers, which made me angry, annoyed and maybe even a little bit jealous that a team could celebrate as if they scored a Stanley-Cup clinching goal instead of one that merely tied the game in the first period of Game 3.
The Flyers went on to win the series, though, in seven games, but with Nicklas Backstrom, Mike Green and most importantly, Ovechkin, it seemed like the Capitals would make it past the first round and much further in the near future.
Seven Years Later
Today, I'm still a Flyers fan, but I like to think that I'm a hockey fan first. I have no ill will toward the Capitals and in fact hoped the team would win a Stanley Cup this year.
That didn't happen—like every other year—and if there was ever a chance for Ovechkin to get his name on the Cup, this was his best chance yet. T.J. Oshie, Karl Alzner and trade-deadline acquisition Kevin Shattenkirk are all unrestricted free agents this summer, and some if not all are unlikely to return due to cap troubles.
That's a first-line winger, and at worst, two top-four defensemen. The Capitals couldn't do it before and the road only starts getting harder next season. The door isn't shut yet, but the opening is much smaller than it was even a week ago.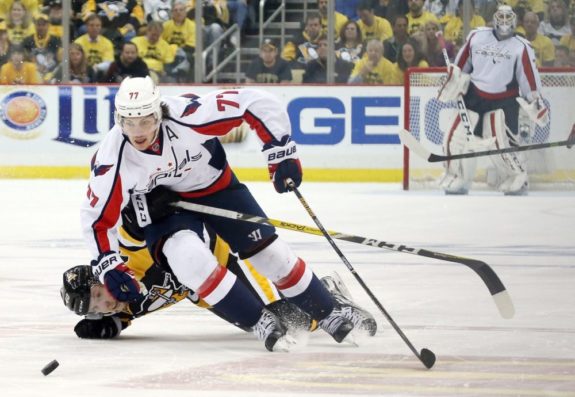 But this isn't the first group of Capital players to fail with Ovechkin. Before 2016, Washington's closest year may have been in 2012, but the team couldn't score, falling to the New York Rangers in three one-goal games.
The stars have also filtered through Washington's lineup. Green was allowed to walk after 2015. Semyon Varlamov wasn't the answer in net and was traded in 2011. Alex Semin, once a 40-goal scorer, couldn't help the Caps past the second round.
Then there were the men behind the bench too. Bruce Boudreau was the perfect coach to get the offensive juices flowing, but was replaced by Dale Hunter who aimed to reel Ovechkin and the offense in. The offense dried up, but the wins at the right time still didn't come.
Adam Oates also spent two years as the Capitals' head coach before Barry Trotz took over in the summer of 2015. None of them won a Stanley Cup during their playing careers and couldn't lead Washington to one either as a coach.
Ovechkin Without a Cup
It's still possible Ovechkin wins a Stanley Cup before his playing days are over, but as stated earlier, the best chance just passed in Washington. That means the second-best player in a generation will likely end his career without a championship.
For all hockey fans, that should be a somber thought. Ovechkin is the modern day Marcel Dionne—a prolific scorer who is remembered just as easily for not having his name on the Stanley Cup.
Maybe though, Ovechkin will be the modern Ray Bourque—traded at the end of his career in a quest to finish a life-long goal. But that won't happen for years and even if it does, the win won't be remembered as an Ovechkin-led team.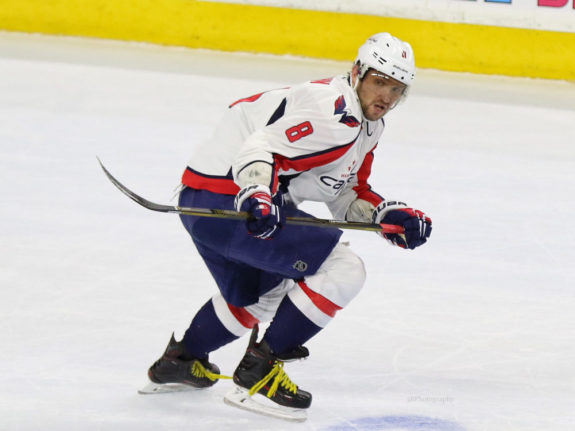 Along the way there have been critics saying Ovechkin can't show up in big games or that he doesn't care. Watching his exuberance for a goal back in 2008, it's hard to see where that criticism can come from.
And maybe that's the biggest shame of it all. We may never see a player who celebrated so much and so hard over just a goal celebrate winning the biggest trophy in hockey.
But whether it was Ovechkin, his teammates, his head coaches or just simple bad luck, the Capitals could never reach the glory land, despite the skill and production from their long-time captain.
Ovechkin has scored at least 50 goals six times and 65 goals once. He's hit over 100 points four times. Hanging from the rafters in the Verizon Center are just Presidents' Trophy banners. If that's how things end, it will be a disappointing mark for the game of hockey, not just Washington.