The offseason begins. After the Rangers lost a heartbreaker in the second round, it is time to see what the summer holds for them. General manager Jeff Gorton certainly has his hands full. Every player should be seriously looked at and decided if they are in or out. So, what would you do if you were Jeff Gorton? Here are some of the possible and most probable offseason moves for this New York Rangers club.
#NYR HC Alain Vigneault said he will sit down with GM Jeff Gorton in about 10 days to evaluate the season and moves to make going forward.

— Sean Hartnett (@HartnettHockey) May 11, 2017
The Buying Out of Dan Girardi
This is a long time coming. Dan Girardi has put a lot of miles on his body and he just looks like a player in decline. His one upside is blocking shots. However, a one-dimensional player is not needed nor is it money well spent, especially for a player that is 33 years old with a cap hit of $5.5 million for another three years. Even though he is a product of the Rangers' system, it is time to say goodbye. There are better players in their system, or they could sign a free agent with Girardi's money. It is a bad contract the Rangers must get off the books. With apologies to Girardi and appreciation for what he has done in the past, it is now time to move on.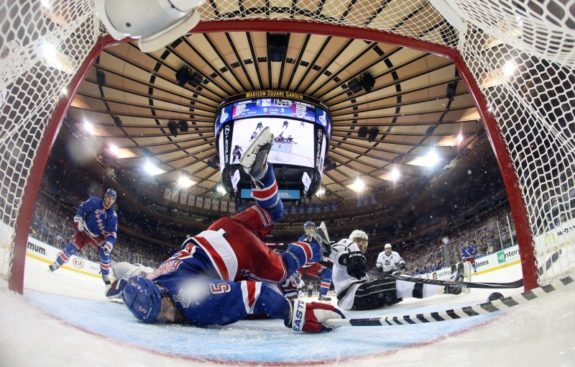 Signing Brendan Smith
Brendan Smith was very impressive in this playoff run. He deserves to be on this team. He has developed great chemistry with Brady Skjei, and the pair looked like the go-to pair many times in these playoffs. Signing Smith to a contract is key. The Rangers need to make sure they don't give Smith too much money or too much term or it will hurt them in the long run.
A perfect deal for Brendan Smith would be a four-year deal around $4.5 million per year. That keeps it under $5 million with a decent term, and if the deal should go sour at any point, he would be easy to trade or buy out. A good deal with Smith can set a positive tone for this offseason.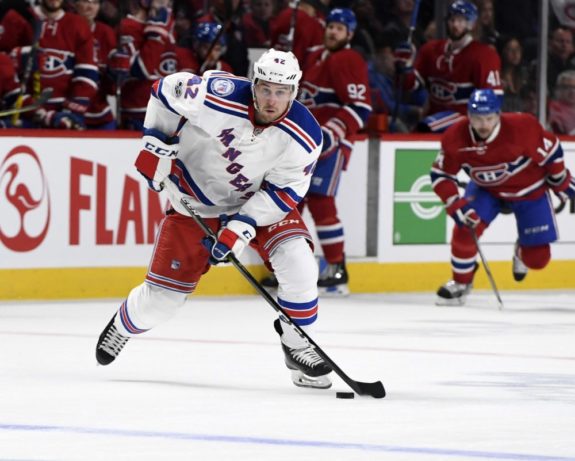 Kevin Shattenkirk?
There was a lot of speculation throughout the year about where New York native Kevin Shattenkirk would end up. At the deadline, he was traded to Washington. During the regular season, he played well for the Capitals and going into the postseason many people thought he would continue to play well.
However, in the postseason Shattenkirk did not look like himself. Is he worth the heavy investment the Rangers may give him? Maybe. That is up to Gorton to decide. If they do get him, he will have to take a home town discount. The Rangers must be careful to not overpay him since they have already made those mistakes with Girardi and Staal. It will be a big decision to bring him home or not.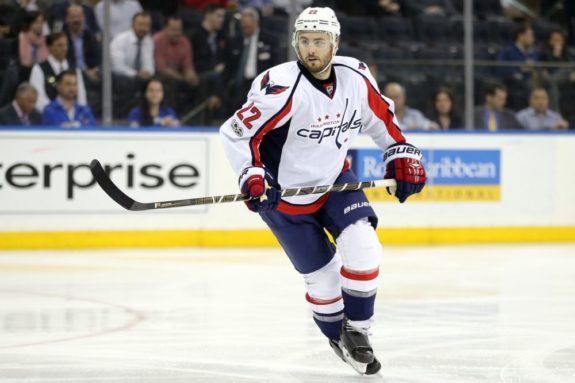 Having a Strong Draft
The talent in this year's draft class is not like the past two years but it is the first time the Rangers have a first-round pick since taking Brady Skjei in the first round of 2012. This draft is huge. The Rangers need to re-stock the pantry with good top-end prospects. A first-round pick gives you the best odds to get one.
While the Rangers have a solid pool of young talent, they are just missing the standout player that can come in and really help this team. This draft class really does not offer this compared to the last two years but it would be a step up from what they have now. The Rangers only have five draft picks this summer but most importantly they have their first-round pick.
With the second RD of the Stanley Cup playoffs now wrapped up, picks No. 1 to 27 of the first round in the 2017 draft this June are now set. pic.twitter.com/anZ5IoebO0

— CapFriendly (@CapFriendly) May 11, 2017
Let's Make a Deal
Given the Rangers' cap situation and their up-and-coming young players, there could be some significant trades coming out of New York this summer. Two players that could be moved are Rick Nash and Kevin Klein. Now before you get on my case for bringing up Rick Nash, let me explain.
Nash had a solid playoff performance and an overall decent year. He has one year left on his $7.8-million deal but he has a modified no-trade clause. There were talks of him being traded last summer but it did not happen. It is time for this team to get younger. They have a prospect in the minors that can take his spot in Nicklas Jensen. It is time to get a return on the investment of Rick Nash.
Regarding Kevin Klein, he has one year left on his contract for $2.9 million. If the Rangers sign Smith, Klein can be moved. It will help give them cap space. Klein does not have a clause in his contract so he is the easier of the two players to move. If the Rangers also try to go after Shattenkirk, it is even more important to get rid of Klein. If both players can be moved, the dynamic will change for this team and give them much-needed cap relief.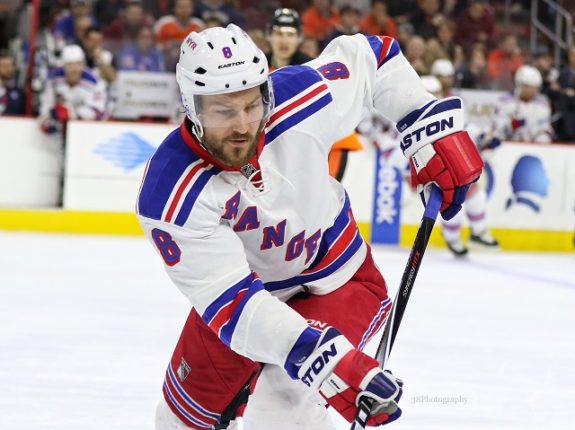 The Contract Re-signings
When you look at the contracts of this team, there are multiple players that will need new deals. The RFA list consists of Mika Zibanejad, Jesper Fast, Oscar Lindberg, Brandon Pirri, Matt Puempel, and Adam Clendening. These players should have no trouble getting new contracts from the Rangers. All of them played key roles throughout the season, which is even more of a reason to trade or buy out the players mentioned above. The only UFA players are Brendan Smith, Tanner Glass, and Magnus Hellberg. Smith, as stated above, is a must re-sign.
Glass is an interesting case. He spent most of the year in the AHL with the Hartford Wolfpack but when he was called up, Glass gave the team life. He brings a physical presence to this team that they desperately need. If he is willing to take a serious pay cut, I would have no problem giving him a contract.
Lastly, there is the case of Magnus Hellberg. He was the Wolfpack's starting goalie and only played two games for the Rangers. Hellberg can be the backup goalie for this Rangers team next year depending on the expansion draft. Antti Raanta could easily be picked off in the expansion draft by Vegas, and Hellberg can be ready to take the next step in his career.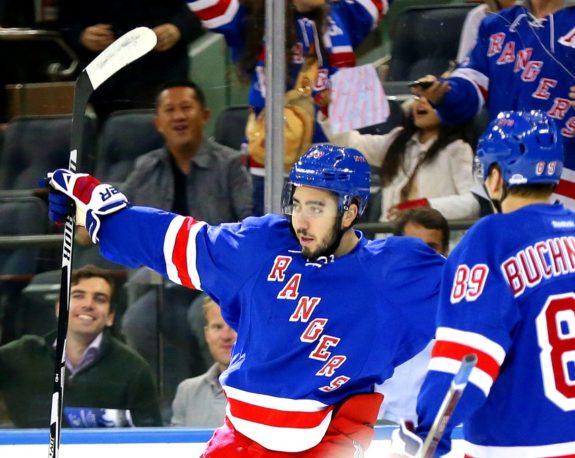 What to Make of All This
Jeff Gorton has his work cut out for him this summer. If most of these moves can be made, it will be a successful summer. The Rangers' window to win the Cup is closing fast, if it hasn't already, but one last push can still be made. The Rangers must act now. It will be an interesting summer to say the least, and the Rangers should be one of the busier teams. In my opinion, I believe these moves may be their last shot to go to the Stanley Cup.