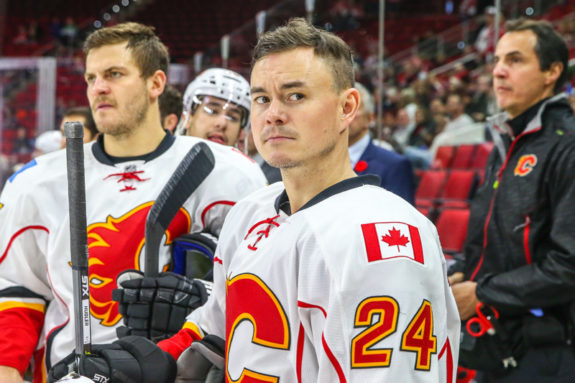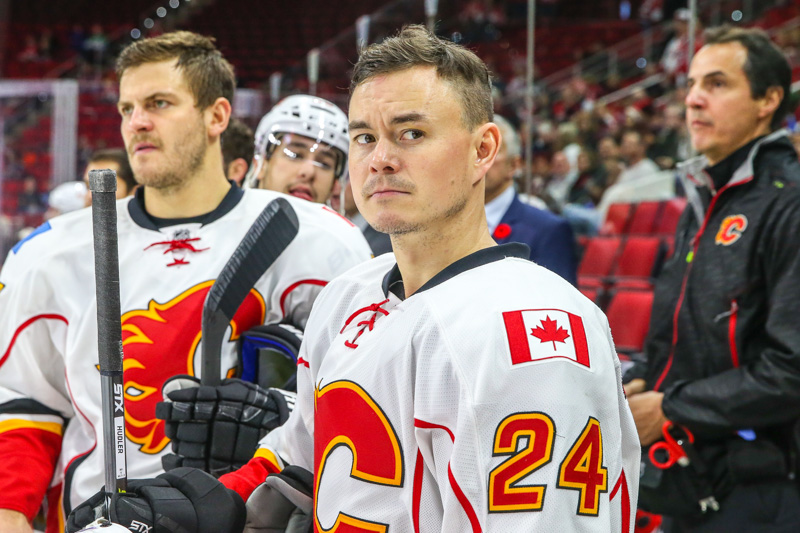 There's been plenty of talk about the Calgary Flames this season, and for good reason.
Predicted by nearly all pundits to finish in the basement of the Western Conference, the Flames have been miraculously fighting tooth and nail all season long and are currently right in the mix for one of the final playoff spots. Undersized rookie phenom Johnny Gaudreau has electrified with 61 points in 78 games thus far, while sophomore Sean Monahan has cracked the 30-goal plateau. Captain Mark Giordano was running away with the Norris Trophy before an injury cut his season tragically short.
So, there's definitely been no shortage of talking points regarding the Flames.
But one storyline that is being criminally underreported is the success of forward Jiri Hudler.
Hudler, 31, is having a career year for the ages. With 72 points in 76 games he's already shattered his previous career high in points of 57, from all the way back in 2009. Those 72 points puts him 8th overall in the league, behind big names like Tyler Seguin and Nicklas Backstrom and ahead of other superstars like Daniel Sedin and Steven Stamkos.
Possibly even more important for the young Flames roster, however, is how Hudler's veteran presence is positively rubbing off on his two young linemates, Gaudreau and Monahan.
"He's an unbelievable hockey player, probably one of the smartest hockey players that I've coached." said Flames coach Bob Hartley, as reported by the Calgary Sun. "He's gifted, has skills. And he has the gift to make other people around him better.
"You look at Johnny Gaudreau. You look at, last year, Sean Monahan. I think he deserves a big part of credit in our kids' progress."
"He's really skilled. He can make plays. He can make special plays," added Monahan. "I think when you play with a guy like that, you've always gotta be ready. He's doing a great job of putting pucks to the net and setting guys up, and he's taking charge that way."
Not only has Hudler been leading the Flames' offense all season long, but he's stepped up his game at the most important of times. With a playoff spot hanging precariously in the balance Hudler exploded in the month of March, scoring 23 points in 15 games to keep Calgary in the race.
The Flames only have three games remaining this season, including tonight's match against the Arizona Coyotes. If Hudler can keep his strong play going for just one more week and Calgary can complete the unthinkable and make the playoffs then we all may be hearing his name a lot more frequently.
Derek Neumeier primarily covers the Dallas Stars, but also other various topics related to the sport of hockey. A Journalism graduate of Mount Royal University, Derek also writes for Defending Big D, and has done previous work with the Edmonton Oilers as a communications intern and Hockey Canada as a freelance writer. You can follow him on Twitter at @Derek_N_NHL