After going on a 5-0-1 run earlier this month in a stretch that appeared to salvage their season, the New York Islanders have lost five straight in heartbreaking fashion. With an ineffective offense, inconsistent goaltending and now Casey Cizikas out, the Islanders look absolutely lifeless on the ice. The worst part is that things don't appear to be changing anytime soon.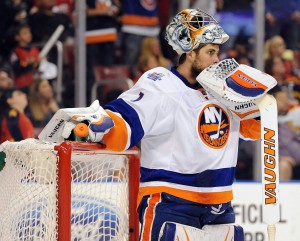 Giving up eight power play goals over the last five losses, the Islanders have seen Jaroslav Halak, Thomas Greiss and JF Berube all fail to get a win and falter late in games. While Greiss has been serviceable this season, the team has given up 99 goals. Only four teams have given up more goals this season. With the offense sputtering as well, the team is in desperate need of a change. The current group isn't getting it done.
Isles Fading Fast
"We have to play better," Johnny Boychuk told New York Newsday on Sunday. "We have to play with some desperation. Every point at this point matters. We've put ourselves in this position and we have to play every game like it's very important."
Outscored 24-12 during the current losing streak, many of the goals scored against them have been in the third period. With an ineffective power play, ranked 30th in the NHL, and an equally weak penalty kill, ranked 26th, there aren't many bright spots on the team right now. Add in the Cizikas injury and the ineffectiveness of John Tavares (just 23 points in 31 games) and it's obvious something has to change soon.
The Islanders' coaching staff seems to be watching a different team however. "When teams lose it, they start quitting, there's no emotion," Islanders head coach Jack Capuano told Newsday on Sunday. "That hasn't happened with this group."
Coaching Staff the Issue?
If Capuano's words seem like a joke, they should. The Islanders' coaching staff and general manager Garth Snow have remained freakishly positive all season. Reiterating his faith in the team in a talk to season ticket holders on Sunday, Snow has yet to make a move or a call-up that can resuscitate his team's playoff chances.
"I have a lot of belief in these guys. There's a lot of fight in that locker room and a lot of belief in one another." -Garth Snow | #Isles pic.twitter.com/lti1UeyLLH

— New York Islanders (@NYIslanders) December 18, 2016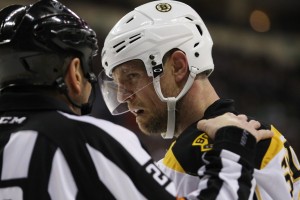 Does Snow know something that the rest of the NHL doesn't? Does he have faith that the team can rediscover the winning ways they had just two weeks ago? Either way you look at it, through 31 games, the Islanders only have 28 points, only the Arizona Coyotes and Colorado Avalanche have fewer.
Offseason acquisitions Jason Chimera and Andrew Ladd have not fit into the team's system either. The only bright spot has been the play of journeyman Dennis Seidenberg, who will most likely be traded at the trade deadline since his stock is so high.
The team's struggles have come at the worst time. Two weeks ago, the Islanders looked primed to turn their season around, scoring 20 goals in six games and going 5-0-1. However, with the strength of the Metropolitan Division, the Isles just managed to squeak ahead of the Carolina Hurricanes. Following their recent woes, the Islanders are back in the cellar again. And this time, it appears they are there for good.