The New York Islanders are known to have some of the rowdiest, loudest, and proudest fans in the NHL. Nowadays, with the help of social media, much of the heckling, humor, and camaraderie within a fanbase doesn't have to end once the game is over. Specifically, Instagram is a popular hub for finding an abundance of team-based hockey content where conversations and commentary are constant. Several "fan-ran" social media accounts dedicate themselves to covering a specific NHL team, from personal blogs to meme pages. Not affiliated with NHL teams, fan pages have become cornerstones of a fanbase's culture by sharing relatable content, running jokes, and sparking debates.
Adam Pelech and "The Pelech Posse"
Islanders' fan accounts, such as @bathtubjake, @everydayisles, and @drive4five showcase the impact of building a tight-knit online community in sports and how social media encourages fans to interact with other fans and athletes like never before. The first social media account I want to highlight has been a classic crowd-pleaser, meme-machine in New York's culture: @bathtubjake. What began as a running gag of Jake joining a @drive4five Islanders' live stream from his bathtub in the summer of 2018 quickly transformed into him creating his account in March 2019 dedicated to Islanders' defenseman Adam Pelech.
A Pelech admirer, @bathtubjake began posting humorous highlight videos and memes about the 28-year-old defenseman and his importance to the team's success. This unique content led to @bathtubjake growing his fan group to over 2,000 members and culminated in the #PelechPosse—a popular tag reflecting a micro-community fixture. Debuting merchandise, Adam Pelech cardboard head cut-outs, and more exciting content, #PelechPosse began to be noticed by play-by-play commentator Brendan Burke, defenseman Ryan Pulock, and even the official Islanders' social media account.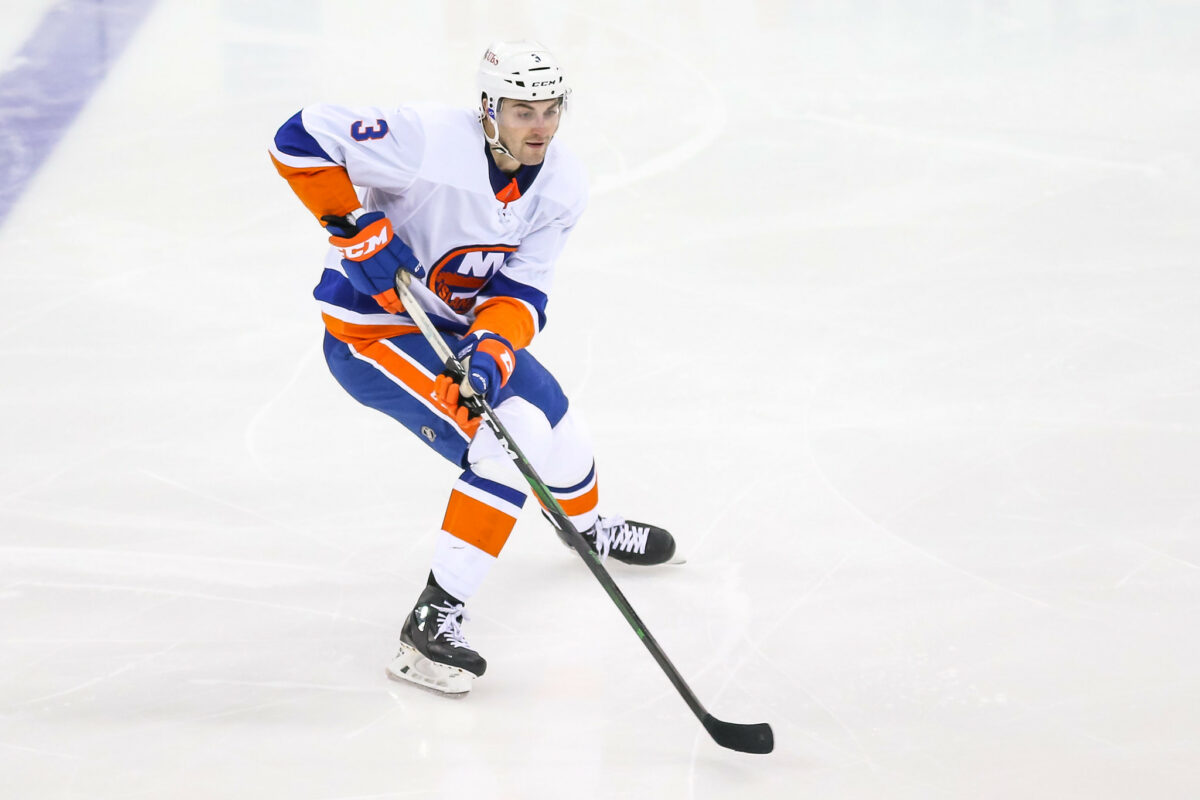 One of @bathtubjake's proudest moments is when the "The Pelech Posse" had their first 250-person outing at UBS Arena in January 2022. "It took months of planning, tons of logistical work, hours in front of a computer, and even hours behind the wheel hand-delivering Pelech cardboard heads, but it was the ultimate payoff. Seeing all those heads at warmups while Adam Pelech chants are echoing is one of the greatest memories of my life. It was a dream since I started the page to take over part of the arena with Adam Pelech fans, and it came true," said Jake. While he has since graduated from college and has slowed down posting content, @bathtubjake's page continues to exemplify how social media is shrinking the gap between a sports team and a fan one meme at a time.
For the Love of Blue and Orange
Inspired by fan pages such as @drive4five, Eden Price, another Long Island native, has one of the most popular Islanders fans accounts on Instagram. Growing up a passionate Islanders fan, Price created @everydayisles when she was only in eighth grade, and her following has since exploded over the last few seasons, up to over 19,000 followers. In contrast to posting memes, Price focuses on posting captivating audio and visual graphics related to all Islanders' news, updates, and statistics. Price's goal in starting her fan account was to bring Islanders fans together positively and keep them informed on their favorite team.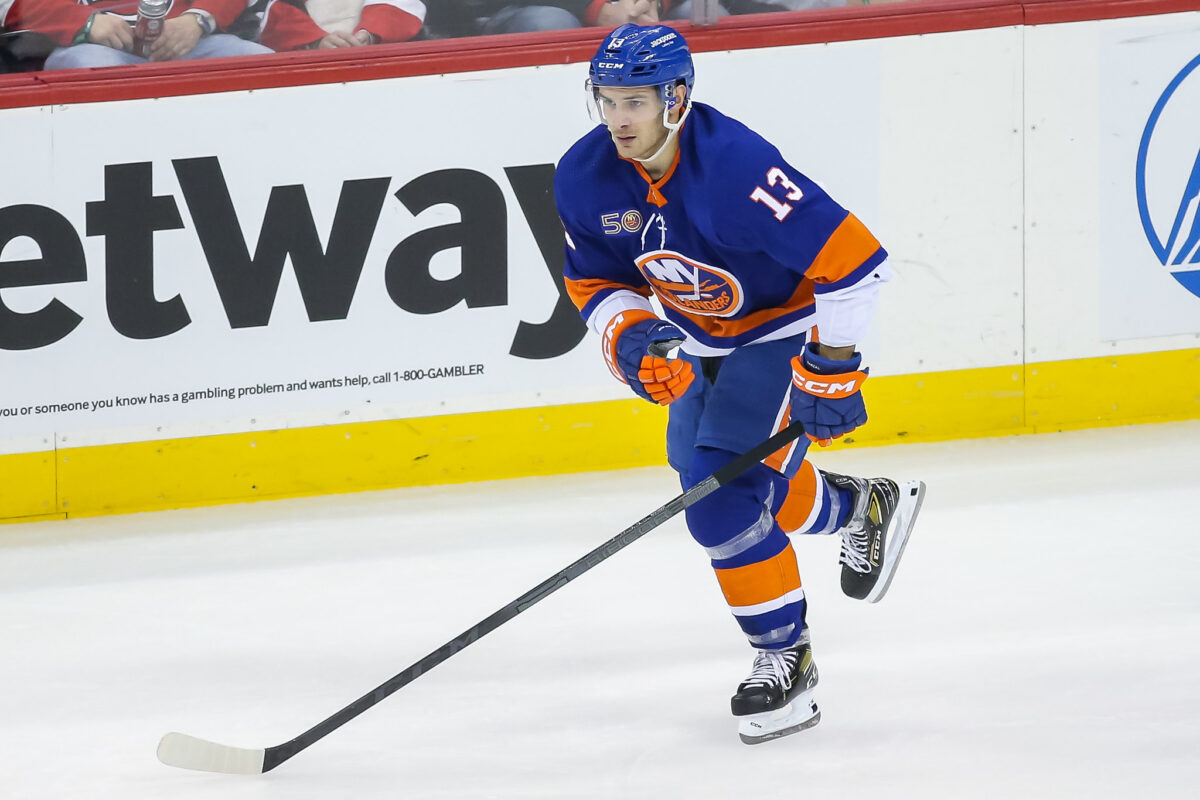 Price also highlighted the trials and tribulations of running a fan account: "Of course, there are tough days for the account: reporting tough injuries, bad stats, when the team is struggling, etc., but there are always so many more great days than there are bad days!" She also noted the importance of staying consistent, dedicated, and organized when running a fan account. "I post very often, which has given me some negativity in the past, but I pride myself on it. I'm trying to keep Islanders fans informed, and I'd say that so far, I've done everything I can to do that. I've averaged posting three times a day in the nearly 1,500 days I've been running my account. During the regular season, there are times when I'm posting 8+ times a day. There's just so much about this team that I want to share with my followers," said Price.
It is no surprise she has found success in building a respected online fan community, with her passionate page being noticed by Islanders' players past and present, such as Zdeno Chara, Mathew Barzal, recent Vezina finalist Ilya Sorokin. With a future ahead of her as an incoming student at S.I. Newhouse School of Public Communications this fall, Price is excited about the future of EDI and the impact it will continue to have on fans.
The Islanders' Steady Drive for Stanley Cup No. 5
It would be remiss to spotlight Islanders' fan pages without paying due to the first fan page made for the New York team: @drive4five. Hailing from New Jersey, David Lazar became an Islanders fan from a young age after seeing his father's dedication to the iconic New York franchise. With a passion that spread like wildfire from father to son, Lazar quickly realized hockey needed more attention, not only to the game itself but to largely ignored, smaller-market teams such as the Islanders. "I saw the Islanders as an underrepresented fanbase, with no national games, a fanbase often mocked, without any real attention given to how loyal and special a group they had," Lazar says. Shortly after realizing that an individual fan came develop the game of hockey and community of a team, Lazar created @drive4five, which since then reflects a social media institution within the New York fandom.
Related: Revisiting the Oilers' Jordan Eberle Trade to the Islanders
---
Latest News & Highlights
---
Lazar's primary goal in creating a fan page has been building a community, developing new relationships, and sharing honest opinions in a welcomed space. As a fan of most New York sports teams like the Mets, Knicks, Giants, Lazar noticed attending a sporting event boiled down to rooting for the team, enjoying the stadium's food, and wearing the same jersey as thousands of strangers in a crowd.
However, due in part to their fanbase's resilience and fan pages such as Lazar's, the Islanders are an anomaly. There is an emphasis on home when the Islanders have the home advantage, as the arena's atmosphere is intimate. "No exaggeration, I say hello to at least 100 people at a game, anywhere from friends from college, followers, sign guy, etc. Social media builds communities and converts those communities to a tangible connections with other people," said Lazar. UBS Arena's atmosphere is where no fan gets lost in the stands, but are recognized by fan pages, cheer along in iconic chants like "Hey Josh Bailey!" and waved hello to on a first-name or username basis.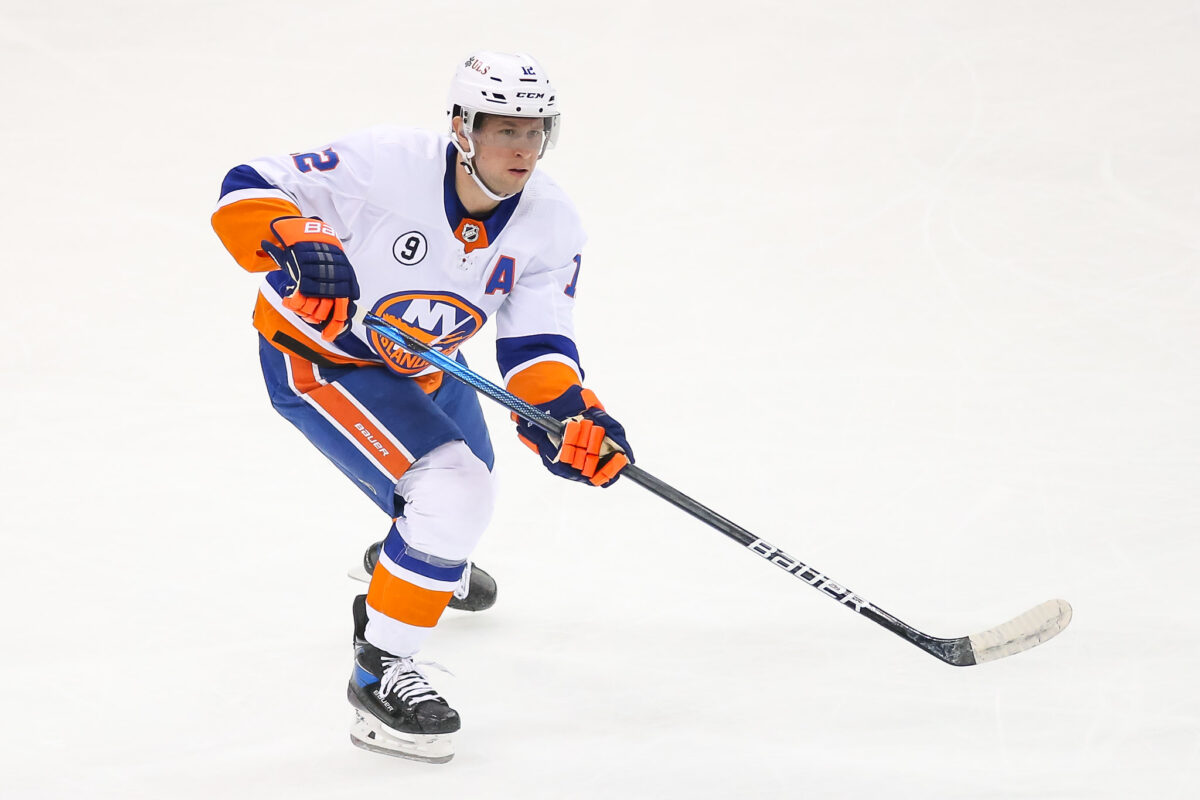 Lazar's impact on the Islanders' fandom cannot be understated. "When people say I come to games because of you or I'm a bigger Islanders fan because of you, it's always a proud moment," Lazar notes after reflecting on recently reaching 5,000 posts on Instagram. Yet, those 5,000 posts for the @drive4five creator mean more than just a number but represent "seven years of hard work, amazing memories, playoff series victories, coaching changes, brutal losses, ownership and coaching changes, arena scares, old and new homes, train rides, graphics, tailgates and more." Humbly, Lazar returns to his original intention with his fan page: "to have fun, enjoy Islanders hockey, and build community."
Chances are if you follow any of these accounts you are not just a follower or an ordinary fan but considered a friend to these creators and the larger community on Long Island. These three creators have dedicated years to positively expanding the Islanders' fanbase through countless posts, graphics, and live streams. While social media has been the catalyst for them to grow the Islander's fanbase, they don't lose sight of what is essential: the connection among fans. Social media is just the tool to get to those in-person connections, or rather to gather, cheer, cry and celebrate with one another over their hockey team.