There may not be fans in the stands for the 2020-21 NHL season, but that has not stopped fans of the New York Islanders from claiming their seat at the UBS Arena for the 2021-22 season.
There is plenty of excitement for the anticipated state of the art arena, and it's showing with the early commitment from Islander fans.
"Season ticket sales are extremely strong," said Michael Cosentino, the Islanders Senior Vice President for Ticketing, Premium, and Business Intelligence. "We are a couple of weeks away from selling out of our upper bowl inventory."
To paint a picture of the season ticket sale growth, compared to the 2019-20 season, fans from Westchester and Connecticut are coming on board, as season ticket members are at a 45% and 28% higher rate, respectively, for the 2021-22 season. Part of this growth is due to the strong relationship and communication between the Islanders and their AHL affiliate, the Bridgeport Sound Tigers.
"We got to know people a little bit more, (such as) the key influencers within the (Bridgeport) community so we can explore ways that we can build the base, and it's happening," said Cosentino. "It's really exciting."
It's just a 24-minute drive from the Nassau Veterans Memorial Coliseum, but the 11.1-mile relocation has been a benefactor in ticket sales outside of Long Island.
"The proximity helps when you're looking at a half-hour to 45-minute drive home. That's compelling," said Cosentino. "All of these fans who have loved the Islanders for so long have the opportunity to pick up tickets and be that much closer to our arena."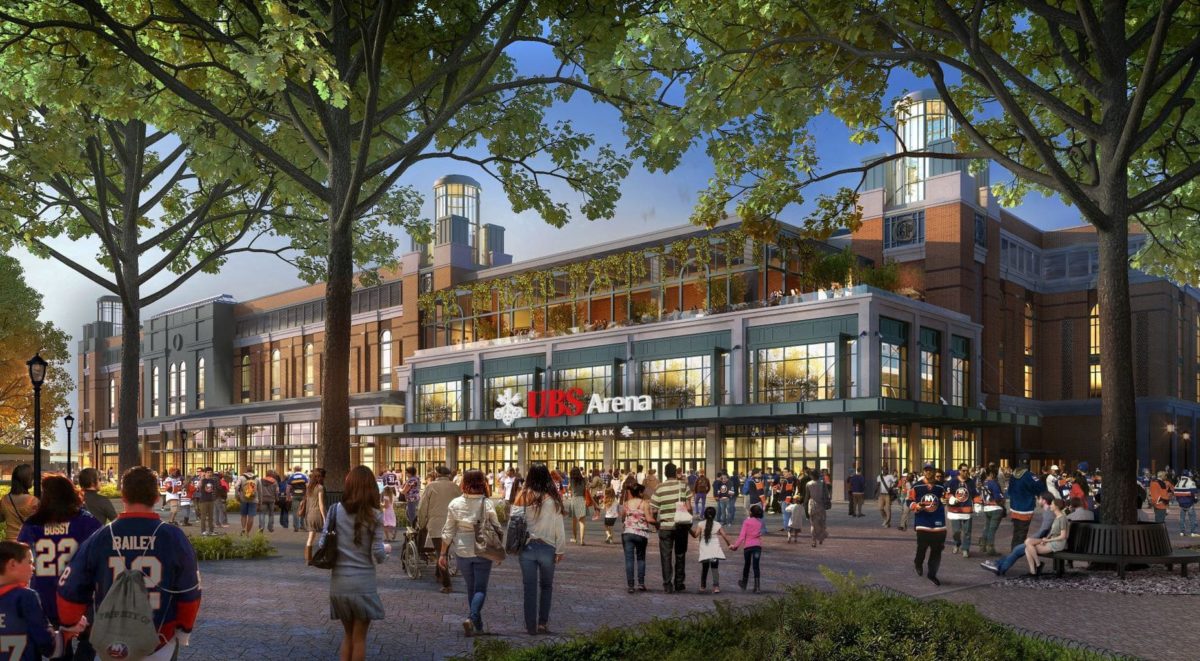 One word kept coming up in speaking with Cosentino in regards to the organization's connection with the fans: "Family."
"We have a term here that we like to use, and that's 'family,' Cosentino said. "The family of our season ticket members, of our fanbase, are stepping up in a way that we knew was possible, but seeing it come to fruition was special."
At the Islanders' last drive-through merchandise giveaway, you really got that sense from the Islanders' staff. The excitement to see the 3,000-plus fans was obvious, and fans were equally excited to see them. That event alone led to a substantial interest in season ticket holders.
"Out of all the cars that lined up, we gave people the opportunity to say 'I'm interested in learning more about season tickets,' said Cosentino. "Of the 3,000 people that came (to the merchandise drive-through), 500 people said 'I'm interested in learning about season tickets.'"
That was just one of the many events the Islanders organization has orchestrated for fans to engage in, all of which give the opportunity for fans to learn about season tickets. Many more events are on the horizon with the goal of hosting an event once a month. The next event is scheduled for Feb. 13.
Perhaps the most encapsulating thing about how the organization handles its business is the commitment to treating its fans as "family."
"We're looking at different ways that we can creatively have that one-on-one connection," Consentino explained. "Being safely socially distanced from people is our first priority, but we are holding tours at the building in a very condensed way, no more than 8-10 people, all distanced and masked up."
The current state of the world has the organization thinking outside the box, and those who can't take a tour of the UBS Arena have the opportunity to attend a virtual venue experience through a Zoom Conference.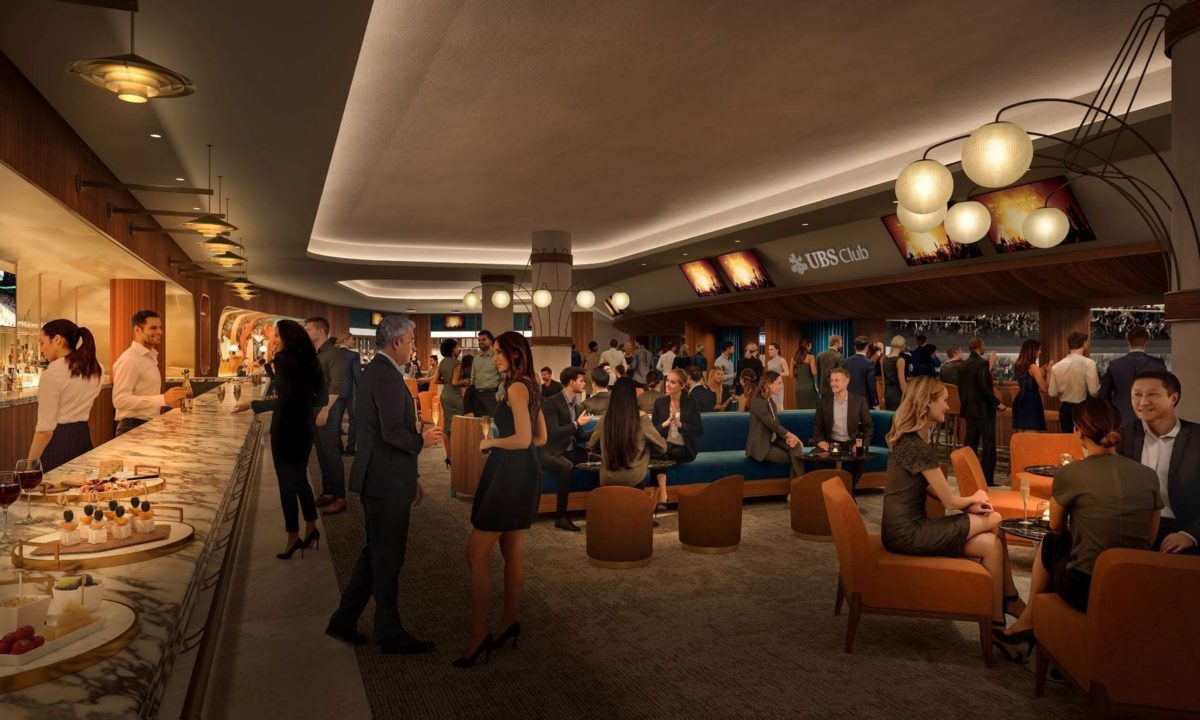 "People are enjoying the process. It's amazing listening to how people are using their seats, what experience they're looking for or how many generations their tickets have been in families," said Cosentino. "(Fans) really like the experience of getting the virtual tour."
There are plenty of opportunities for fans to reach out about season tickets, and tickets are going at a fast rate. Season ticket holders will be receiving some benefits, something Cosentino described as "not buying a ticket, but buying a membership." He went on to explain how there are plans in place to deliver unique experiences, such as town hall-type events that season ticket holders can attend featuring names such as Islanders' co-owner Jon Ledecky.
"We are blessed with, I believe, the best owners in sports," said Cosentino of Ledecky and Scott Malkin. "I've gotten a real sense of gratitude towards the fans and their response." The Islanders owners have certainly put the work in, as has the rest of the organization in terms of connecting with fans to drive up ticket sales, so they're not surprised it's working. Instead, they are grateful for the commitment and loyalty from some of the most passionate fans in hockey.
The 2021-22 season is just a hop, skip, and a jump away, and season tickets and seats are filling up rapidly. Fans are plenty excited to fill out the Islanders' new home at the UBS Arena, and there are plenty of rewards that come with being a season ticket holder. Be sure to inquire about season tickets to reap said rewards, and become part of the family the Islanders organization has built.
Want more Islanders content? Check out the Nassaumen Hockey Podcast, hosted by The Hockey Writers authors James Nichols and Jon Zella. Follow on Apple Podcasts, Spotify, and Google Podcasts!
---
---