After 17 seasons of playing at the highest level, former Calgary Flame Jay Bouwmeester announced he's hanging up his skates. The swift-moving defenseman spent time with the Florida Panthers, Flames, and St. Louis Blues, where he won the Stanley Cup.
Bouwmeester will go down as one of the most modest and respected defensemen to step foot in the NHL. His hockey IQ, list of accomplishments, and the way he carried himself will forever be remembered.
His time in Calgary was short, but what he brought to the Flames during a dark point in their history should be remembered because, without his presence on the blue line, the team might have found themselves in more trouble than just missing the playoffs.
Jay Bouwmeester
He may seem shy or distant at times, but Bouwmeester's career achievements do the talking for him. Drafted 3rd overall in 2002 by the Panthers, he registered 424 points in 1240 career games. Yet, his job wasn't to rack up points, it was to stop the other team from doing so.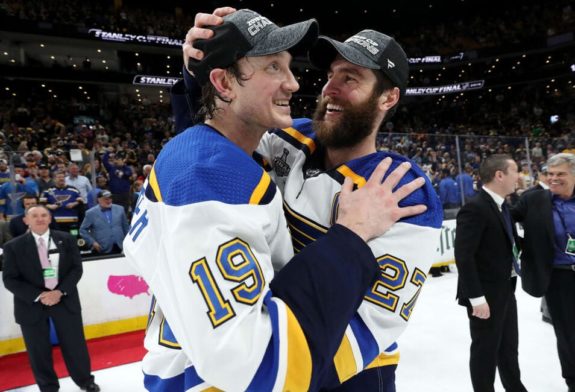 With such high numbers, two NHL All-Star Game appearances, a World Cup gold medal, an Olympic Gold medal, and a Stanley Cup, Bouwmeester can retire satisfied. Of note, he didn't play in an NHL playoff game until 2013 with the Blues. He tallied 13 points in 75 playoff games in St. Louis, but it makes me wonder how different his career or the Flames might have been if he had stayed in Calgary.
Bouwmeester's Time in Calgary
When the Flames acquired Bouwmeester's rights from the Panthers, the Calgary fanbase was exuberant. The club signed him to a five-year, $6.6 million contract, and Darryl Sutter, who was the general manager at the time, had high praise for his newly-signed prize defenseman.
"Jay is one of the most complete defensemen in the game, and we are very pleased to have reached an agreement that will make him an important component of the Calgary Flames success," Sutter said in a statement. "We identified Jay as the priority player where we were going to focus our money. We wanted an opportunity a few days in advance of the deadline, and that's why we made the move we did this past weekend."
What followed this shiny new deal was four seasons of missing the mark as a team. The Flames were unable to put together a winning season, and Bouwmeester's potential was never truly reached. The team never made the playoffs during his three and a half campaigns in red, so we'll never know how his "playoff prime" would have looked.
It's hard to imagine where the Flames might have finished in the standings if the team had added just some of the essentials needed to win consistently. Management didn't give up a lot to acquire Bouwmeester, and adding him saved the team from far worse regular-season records. However, Calgary didn't bring in enough offensive talent to support him or their other star players. 
Bouwmeester the Workhorse
In 2005, Bouwmeester started a journey that few NHLers have experienced. He didn't miss a game between 2004 and 2014, with the Panthers, Flames, and Blues, to reach one of the longest iron man streaks in NHL history. He played 743 games in a row, including playoffs and finished his career 9th in consecutive NHL games played.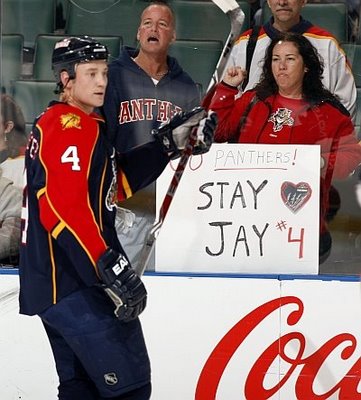 He also leaves the game with an average of 24:07 of ice time per game. His highest average TOI was with the Flames at 25:52 per game. He also leaves the NHL with 1,598 shots blocked, ranked 16th all-time.
Shifting Focus
Bouwmeester suffered a cardiac episode last February and collapsed on the bench. His decision to step away from the game and be with his family is a no-brainer, and he knew his time was up shortly after the scare: "Oh yeah, I knew I was done essentially when it happened, to be quite honest," (from 'LeBrun: Jay Bouwmeester quietly retires from NHL but is healthy and happy,' The Athletic, 01/11/21).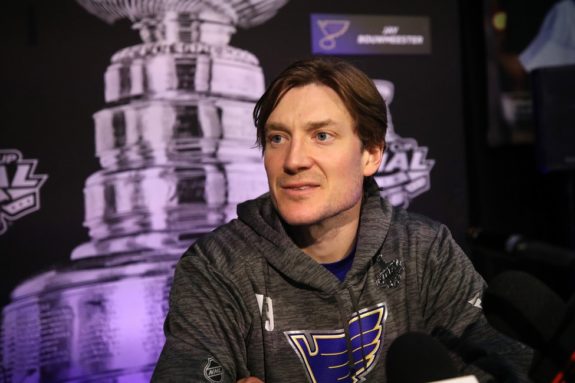 Bouwmeester is considered a pro of pros. He holds himself to such a high standard, and despite not always being a vocal leader, he led by example, on and off the ice.
His Impact Is Felt
Many fans still sport his jersey in Calgary, often with the team's 30th-anniversary patch stitched onto the right side of the chest. This is likely because of the hype that surrounded him before his first season, which coincided with the team's 30th year in Calgary. I bought a Bouwmeester jersey, and like many others, couldn't help but be excited to see the highly anticipated d-man to get to work.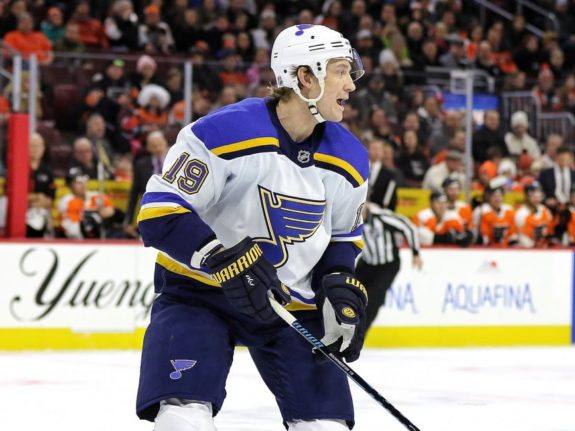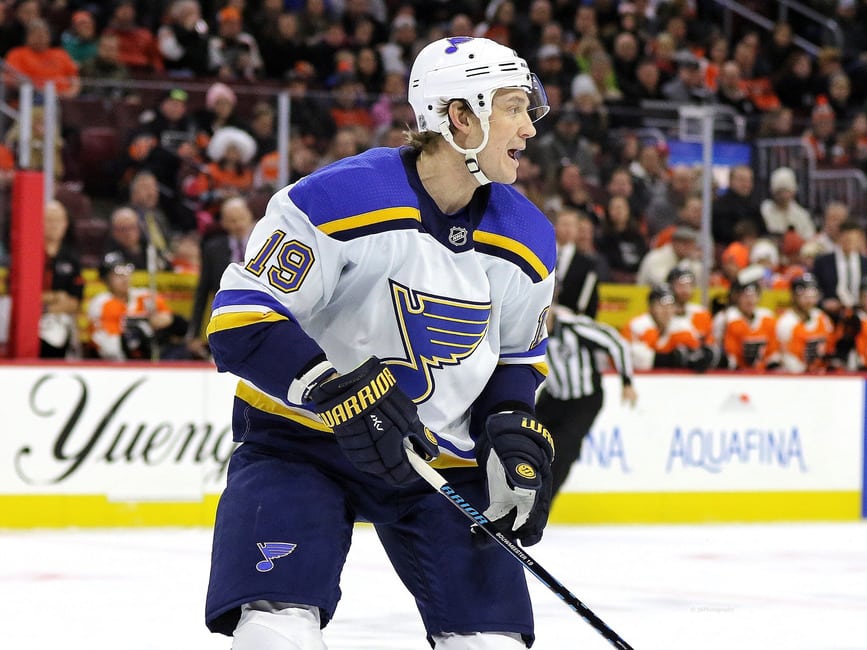 Bouwmeester's time spent in Calgary will always be remembered. He built lasting relationships with the staff, his teammates, and the fans. He may not have found the success he wanted to with the Flames, but his short time spent there solidified his confidence as a star defenseman, and led him to greater opportunities.
---
---