On TSN's Insider Trading, Darren Dreger mentioned that Columbus Blue Jackets center Pierre-Luc Dubois has requested a trade. There is speculation that he'd like to play in a bigger hockey market, or perhaps it's due to personal issues with head coach John Tortorella. Regardless, during the segment, Pierre LeBrun mentioned several possible destinations, including the Montreal Canadiens.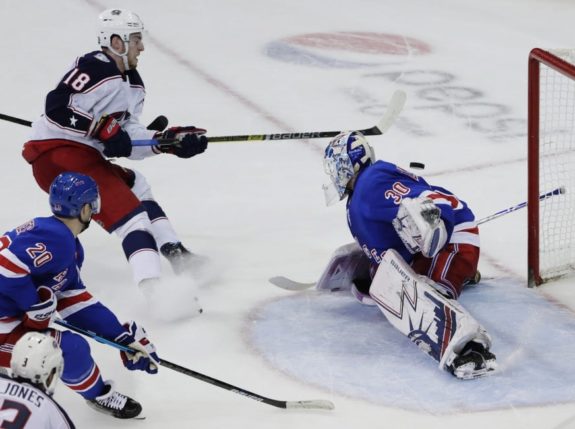 It's no surprise that Dubois is highly coveted. At 6-foot-3, 218 pounds, he has the size NHL general managers (GM) covet. The 2016 third-overall pick is also entering his prime. He was on pace for a 57-point season last season, then followed that up with 10 points in 10 playoff games. At 22 years of age, he could be a long-term fixture on any team. Dubois has also just signed a two-year bridge deal paying him an affordable average salary of $5 million.
Blue Jackets' Needs
Columbus GM Jarmo Kekalainen has recently shown that he is not afraid of blockbuster one-for-one trades, like when he moved center Ryan Johansen to the Nashville Predators for Seth Jones. In that deal, Columbus needed a top-pairing defenceman. Now that Jones has filled that void along with Zack Werenski, the center position would become the Blue Jackets' weak point if Dubois is moved.
Kekalainen will be searching for another young center to replace Dubois. Despite acquiring Max Domi from the Canadiens during the offseason, the Blue Jackets don't have the center depth to be a contender, nor do they have a prospect who could be Dubois' heir apparent.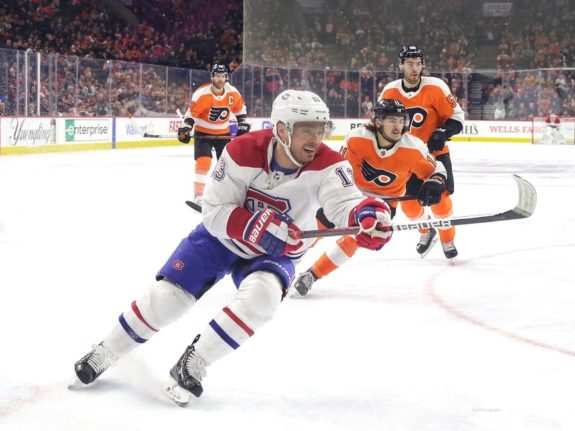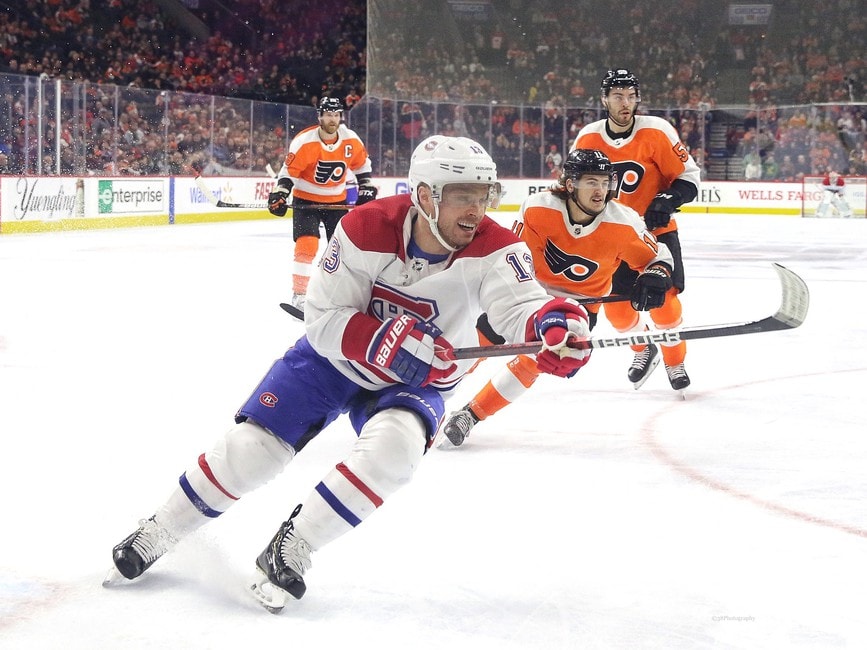 Kekalainen is also not in a rush to complete a deal as the shortened season is about to begin and rosters are almost set. Moving a player now would likely require some form of lengthy quarantine to adhere to COVID-19 protocols.
Canadiens Have Assets 
After a few lean seasons, Canadiens GM Marc Bergevin has finally bolstered the organization with several attractive assets. He has a large pool of prospects to choose from, 14 draft picks in the 2021 Draft, and several young NHL centers. However, once the Canadiens were mentioned as a possible destination, social media started buzzing with chatter about how to get Dubois into a Habs sweater.
He indeed checks many boxes for the team, such as size, talent, age and, an added one, he's a local boy. He also brings experience at center, which the Canadiens don't have much of this season. Any conversation involving a trade for Dubois would likely begin with either Nick Suzuki or Jesperi Kotkaniemi as part of the return.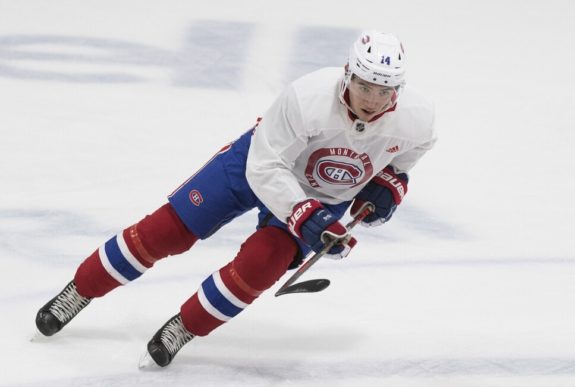 Suzuki is coming off a 41-point rookie season, and he worked his way to becoming the team's top center in the playoffs. He also tied for the team lead in playoff points. While Suzuki lacks Dubois' size, he is better in the faceoff circle. Suzuki has a 53.4% success rate compared to Dubois' 44.6%. Suzuki can be expected to become as productive as Dubois but with perhaps more of an impact defensively; he also has two years left on his entry-level contract (ELC), which is worth $4 million less against the salary cap.
Kotkaniemi is entering his third season at 20 years old. In two more seasons, he could become a 60-point center like Dubois is now. Also, at 6-foot-2, 200 pounds, he already has the size that GMs covet at center and he will likely get bigger in the next two years. Kotkaniemi is also still on his ELC.
When Suzuki and Kotkanimi are due for new contracts, those deals will likely be short-term bridge deals likely due to the flat salary cap. Because of this, neither center is likely to earn more than the two-year deal Dubois signed, meaning that both centers could have a similar impact on the ice while earning significantly less than Dubois in the short term. 
WWBD – What Would Bergy Do?
Salary cap issues will be front and center of any trade offer. Bergevin could offer Kekalainen roster players in a package deal, but by avoiding names like Suzuki and Kotkaniemi, he would have to instead send high picks and/or grade A prospects like Cole Caufield. That being said, Columbus still needs a center, which makes Phillip Danault the only option.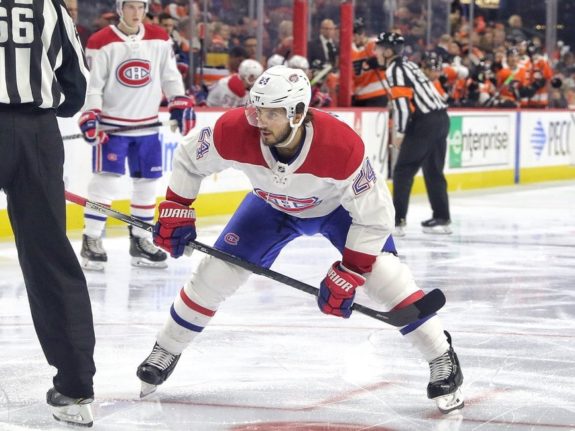 This causes two issues. First, without Danault, the Canadiens would lose most of their experience at center. While it would be fun to name Dubois, Suzuki and Kotkaniemi as the Habs' top-three centers, all under 22 years old, their inexperience raises many questions. Also, as mentioned above, the salary cap will become an issue as these three will need new contracts in the next two seasons.
The second issue is that it's highly unlikely Kekalainen would trade a 22-year-old top-line center for Danault, who is a solid two-way second-line center but isn't likely to be the centerpiece who can't be outbid by other franchises. The Los Angeles Kings and Anaheim Ducks could offer prospects who have the potential to be top-line centers, which would give the Blue Jackets more contractual control as restricted free agents for a longer period of several seasons.
Any Canadian-based team interested in Dubois will also have to deal with Health Canada guidelines during the pandemic. The government requires a 14-day quarantine period to enter the country, which Dubois would be subject to before joining his new team. That would mean 14 days without him, and without the center your GM has moved to Columbus. In a 56-game schedule, that could be as many as nine, maybe 10, games without a key player, which could be detrimental to a team's playoff hopes. That alone will likely discourage some deals from happening this season.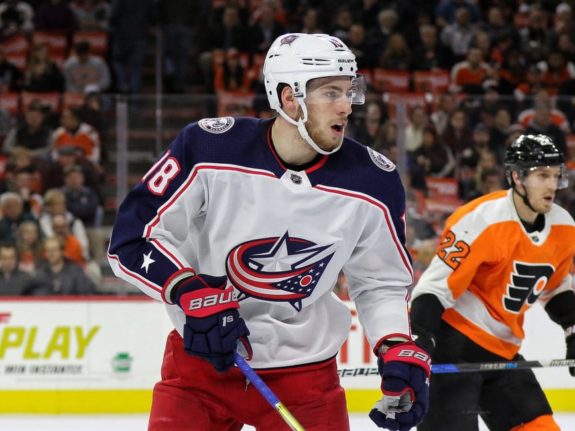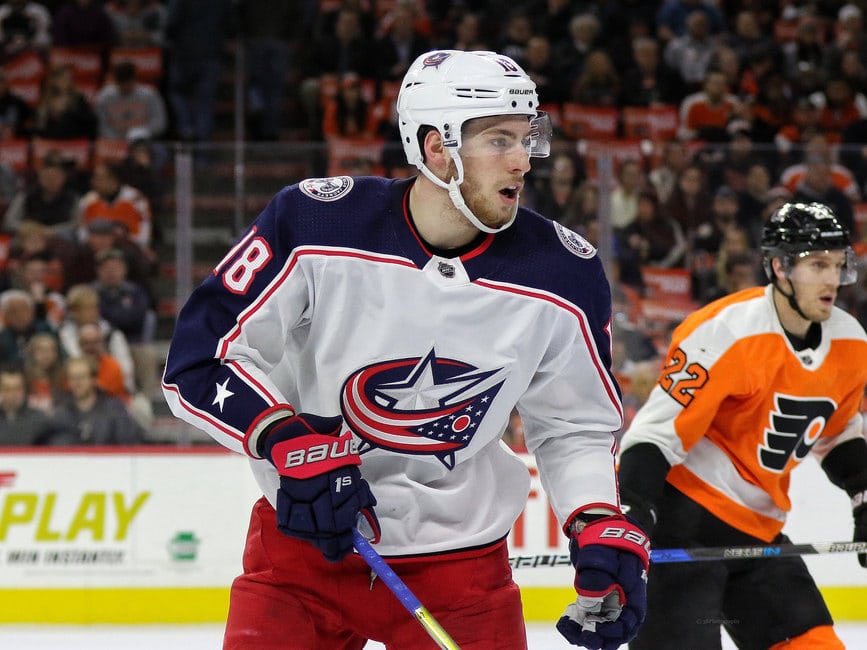 While the Habs have the assets to convince the Blue Jackets to make a deal, and Dubois would fit well with the Habs, especially as he is from the area, it is unlikely that Bergevin will try to convince Kekalainen to part with his star player. There are too many issues to consider, including the quarantine, dealing with a flat salary cap, and the projected long-term impact of the players in question, to make it a feasible deal for either team. Dubois may be looking for a larger market, but it isn't likely to be in his hometown, Montreal.
---
---