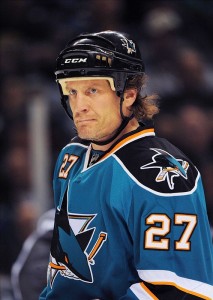 The rumors have been swirling for years, but began to heat up in 2011 when hedge fund manager Chris Hansen stepped up efforts to rally support for a multipurpose arena in Seattle's stadium district. I first wrote about the subject almost two years ago; since then, the Sacramento Kings and Phoenix Coyotes have flirted with becoming viable anchor tenants for the proposed 18,500-seat building before last-minute deals kept both franchises in their existing cities.
Meanwhile, the landmark arena is nearly ready to break ground, having been approved by both the city of Seattle and King County in October, 2012. "Our job is to finish the environmental process and get the arena shovel ready, and we're very close to that," said Hansen in an interview with Chris Daniels of Seattle NBC affiliate KING 5. "There are not many hurdles left."
There is one major hurdle, however: no sports team available for the building to house. With NBA relocation or expansion seemingly far away at this point in time, could an NHL expansion team be a more realistic option?
NHL expansion to Seattle may be right around the corner
NHL Commissioner spoke at the PrimeTime Sports Management Conference and Trade Show last month, and addressed the topic of expansion in a carefully-worded statement. See if you can read between the lines:
"We get expressions of interest all the time and those are informal conversations that we have, but in terms of a formal bid process I'm not focused on doing anything like that right now," said Bettman.
Bettman clearly stated he is not interested in a "formal bid process" where multiple cities vie for a limited number of expansion franchises. He did not rule out the idea of expansion itself. His words could be interpreted that the league would hand pick the city or cities it chose to target for expansion. If so, all signs point to Seattle as high on the list of options.
Jeremy Roenick is rumored to be the face of a potential expansion franchise
If an expansion NHL franchise is indeed coming to Seattle, who would be the public face of the group? Multiple reports have former nine-time NHL All Star Jeremy Roenick as the "front man" of new franchise, with a role yet to be formally disclosed. KING 5's Daniels said that his sources have told him that Roenick, along with an investment team, were in the Emerald City this past Monday to discuss efforts to entice the NHL to offer an expansion team to Seattle. Roenick is alleged to be working behind the scenes with Chris Hansen, who would not be the principal owner. Reports from last June have Connecticut investment firm co-owners Ray Bartoszek and Anthony Lanza as the majority stakeholders of a potential new Seattle franchise.
Seattle could do far worse that Roenick as a key principal in the drive toward expansion. Outspoken, occasionally controversial and always charismatic, Roenick was selected eighth overall in the 1988 NHL entry draft and played for the Chicago Blackhawks, Phoenix Coyotes, Philadelphia Flyers, Los Angeles Kings and San Jose Sharks during his twenty year. He was a skilled player with a sandpaper edge, scoring 513 goals and 1216 points while amassing over 1400 PIMs in 1363 regular-season games. He added another 53 goals and 122 points in 154 playoff games. Since his retirement in 2009, he has served as a hockey analyst as well as in other media capacities.
NHL expansion: the time is right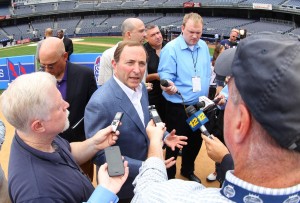 With the NHL having just recently realigned, the conferences are now imbalanced, with sixteen teams in the East versus just fourteen in the West. Although not unprecedented (Major League Baseball remained so for years), in most instances when this happens, the governing bodies work relatively quickly to restore symmetry. As much talk as there is about the benefits of contraction in sports, the reality is that just doesn't happen. More likely, either realignment is done to solve the problem or the expansion route is undertaken.
Given that the NHL just realigned, it would seem highly improbable they would do so again, at least in the near future. Thus, enter Seattle and its northern proximity, deep hockey roots, pending arena and big-money corporate sponsorship potential. Despite the frozen landscape of December, the town is white hot right now, with the Seattle Seahawks laying claim to the best record in the NFL and the Seattle Mariners recently landing perennial All Star Robinson Canoe.
Let's make it three-for-three and get an expansion team to Seattle sometime soon. Santa doesn't even have to put it under the Christmas tree.
Walter McLaughlin is a Los Angeles Kings correspondent for The Hockey Writers. He is an avid sports fan, having followed the Kings since living in L.A. in the mid-1970's, as well as suffering through Seattle sports teams' general futility. He has a Bachelor's degree in Finance and has worked in community banking for over 25 years, specializing in SBA loans. He is married and has two daughters.