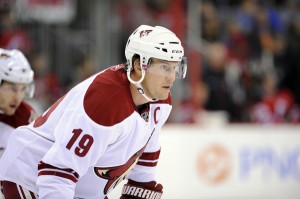 Jeopardy answer: In 1917, this was the first American team to win the Stanley Cup Championship.
Question: Who were the Seattle Metropolitans?
Granted, it was nearly a century ago, during an era when not only were the Stanley Cup Finals played between two defunct associations (the Pacific Coast Hockey Association, from which the Seattle Metropolitans emerged and the National Hockey Association, whose champion was the Montreal Canadiens), but players had old-time nicknames like "Cully" and "Hap". Nevertheless, Seattle had a representative franchise back in the day, appearing in two other Cup finals series. Their 1918-19 appearance was canceled due to the outbreak of the Spanish Flu pandemic with the series tied, 2-2.
Since then, the city has had semi-professional and juniors teams with names like Eskimos, Ironmen, Bombers, Totems, Breakers, and since 1985, the Thunderbirds. Further north, the city of Everett, Washington has been home to the WHL's Everett Silvertips. However, despite the regional proximity of the Vancouver Canucks, San Jose Sharks, Los Angeles Kings, Anaheim Ducks, Colorado Avalanche and Phoenix Coyotes within reasonable distances to form theoretical rivalries, the NHL has rarely been a serious topic of conversation within the city.
Until now.
A powerful coalition of real estate and area civic leaders have thrown their collective efforts into plans for a multipurpose arena that could house both the NBA and NHL. The principals include San Francisco hedge fund manager and former Seattle resident Chris Hansen, former Sonics minority owner and real estate mogul Craig Kinzer, former Sonics General Manager Bob Whitsitt, and Bellevue real estate developer Kemper Freeman. To that end, the web site ArenaSolution.org has been created to assist in mobilization efforts. Although the primary focus is to facilitate the return of the NBA to Seattle, there is nearly universal support for building an arena that could house the NHL as well.
"We're much further along than people realize," said Kinzer. Various reports have hinted at behind-the-scenes maneuverings for nearly a year. Undeveloped land south of the city has already been purchased by Hansen, whose intent is to build an arena on the site. Seattle mayor Mike McGinn agreed, summarizing the efforts by stating: "I think we have to say that we are much closer than we were three months ago, six months ago or a year ago." To that end, McGinn hired prominent sports facilities consultant Carl Hirsh for several months last year to assist the city in the effort.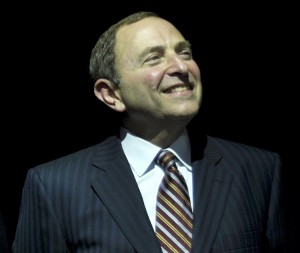 Both the NHL and NBA are interested. About Seattle, NBA commissioner David Stern recently said "I think it's a very prime city for an NBA franchise," and various media outlets have reported NHL commissioner Gary Bettman as having expressed "strong interest" in an NHL franchise in Seattle. Neither league is expected to expand to make this happen, leading to rampant speculation that the league-owned Phoenix Coyotes could be sold to a Seattle-based ownership group. With respect to the NBA, both the Sacramento Kings and the New Orleans Hornets have been discussed as possible relocation targets.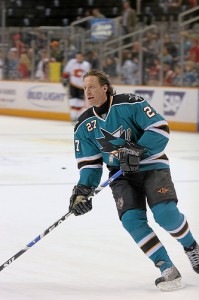 Neither team is expected to go quietly. Former player Jeremy Roenick has been linked to last-ditch efforts to purchase the team and keep it in Phoenix. "I have been involved with a group that is trying to get into the game," said Roenick. "I do have people in New York, friends of mine, that are ready and willing to wait to see. But everything moves at a snail's pace." Roenick went on to say that he has people who are willing to look at it and "have the dough behind it." In Sacramento, the Kings face a league-imposed March 1 deadline to present a viable arena plan, with former player-turned-mayor Kevin Johnson vowing to not allow the Kings to leave town on his watch. And yet, due to smaller markets as well as arena and fiscal constraints, neither Phoenix nor Sacramento have the money, corporate sponsorship or star power to compete with Seattle — ifthe broad-based business and civic efforts, as well as concurrence from a less-than-unified city council, continues to build momentum.
It may still be a bit of a long shot at this point, although Seattle P.I. columnist Steve Kelly would disagree, saying "I would say right now, the Kings are 70-30 coming here," with the Coyotes "probably 50-50." Key Arena has already been blessed as a temporary home for the Sonics until the new building is completed. No official word has been given as to the acceptability of the facility to the NHL.
The Seattle Metropolitans, a possible NHL franchise for the 2012-13 season. All it needs is a couple of guys nicknamed "Cully" and "Hap" and the circle would be complete. Matt Cullen and Jeff Halpern may have to do.