The Tampa Bay Lightning received strong praise from retired NHL star Jeremy Roenick and co-host Billy Jaffe during their "Roenick Life Podcast" on Monday.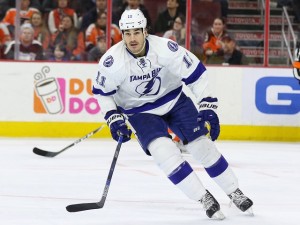 The pair's comments took place during an interview with Lightning center Brian Boyle and continued during a conversation between Roenick and Jaffe later in the show.
The entertaining interview with Boyle touched on topics ranging from the large size of Boyle's family and life as a kid in Massachusetts to how Boyle learned to block shots from watching teammate Ryan Callahan in New York. Later, Boyle spoke about the effect captain Steven Stamkos' decision to re-sign with the Lightning had on his teammates.
"What he (Stamkos) did, it says a lot about his character as a guy and his commitment, and he's true to his word….He's the leader of our team. He's the captain and it's a big message to the rest of the guys," Boyle said.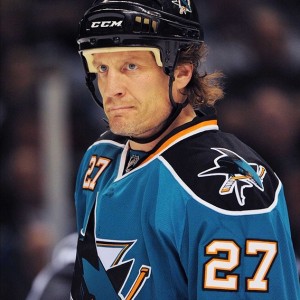 Roenick agreed and gave major props to the two-time 50-goal scorer.
"Well I got to second that motion 'cause every time I've talked to him (Stamkos) I'm so impressed. I am impressed with his leadership, his professionalism. I'm obviously impressed with his talent and what he can do."
After the interview with Boyle ended, Jaffe and Roenick continued to discuss the Lightning organization.
"Think about all the leaders on that Tampa team. You know, they are all different no question about it, but that's what you want," Jaffe said, before rattling off some names. "They (the Lightning) have done it right. They have just done it right."
Roenick went on to compliment the team on and off the ice, going so far as to say he hopes the Lightning win the Stanley Cup.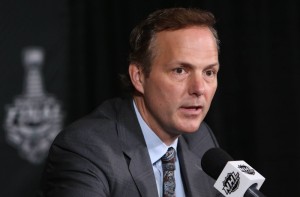 "I really hope Tampa wins that Stanley Cup because I love what Stevie Yzerman's been able to do with Stamkos. I love that Steven Stamkos sacrificed…probably millions of dollars to stay there," Roenick said.
"I'm just a huge Jon Cooper fan as you (Jaffe) are, and I know what that team has done in the Tampa area. They are one of the best teams in the National Hockey League of community service, building their team throughout the area of Tampa, and getting people involved with hockey and giving back….it's a team that definitely deserves it."
The "Roenick Life Podcast" debuted in December 2015 and provides hockey fans with in-depth analysis of the game and many other topics, interviews with people in and out of hockey and a place for fans to interact with one of the game's most entertaining personalities.
The show's free episodes can be downloaded on iTunes or streamed here.
Steven is a lawyer and writer with a passion for the game of hockey. He's the Lead Writer covering the Tampa Bay Lightning with THW. He's also been press credentialed through the Lightning since 2016. His work has been published at The Fourth Period, LightningInsider.com, Bolt Prospects, The Sports Daily Network, U.S. College Hockey Online and College Hockey News. He's had radio appearances on TSN 690 in Montreal, Lightning Power Play Live and multiple podcasts to give insight and analysis on the team. He can be reached on Twitter @StevenDiOssi and by email at sdiossi@gmail.com.