It's not like the second round Stanley Cup playoff matchup between the Winnipeg Jets and the Nashville Predators needed any more storylines to be compelling. After all, it's a battle between two of the league's elite — both teams are incredibly deep and evenly matched in almost every way. Every time they went head-to-head in the regular season, they played edge-of-your-seat, grab-the-popcorn, anything-can-happen hockey.  In their preview, The Hockey News called it "the unofficial Stanley Cup Final."
Even before the series began Friday night, another storyline added even more more hype to the already highly-anticipated dogfight — the friendly (so far) feud between Jets and Predators fans.
Jets & Predators Have League's Best Fans
The Jets' and Predators' fan bases are the most rabid and wild in the entire NHL. Jets fans, of course, are known for donning white and migrating en masse to downtown Winnipeg for raucous street parties, which the host has to keep expanding just to keep up with the demand.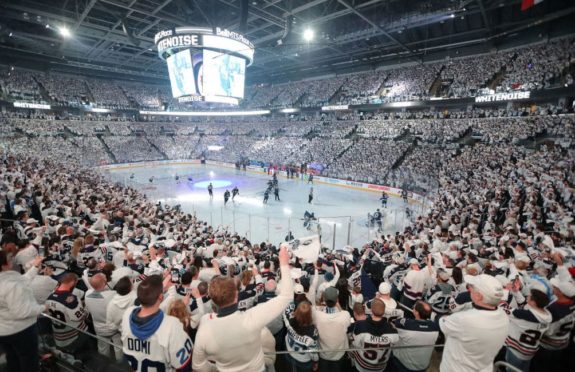 Predators fans nearly — if not match — Jets fans' passion. Their fierce supporters, who come clad in mustard yellow, ensure Bridgestone Arena is unfriendly to all who dare to enter enter. Their "Smashville" branding is well-known and intimidating.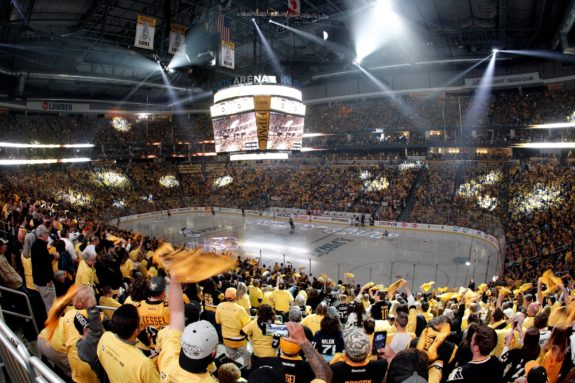 The two fan bases have traded friendly jabs all week leading up to the series, with neither side willing to go down or admit defeat. The Jets officially kicked off the clash by declaring on Twitter that the whiteout was coming to Nashville, and it just snowballed from there. So far, it's all been in good fun.
Give Me Something to Break
The Predators have a tradition where their fans wallop vehicles decked out with their opponents' logo, part of their "Smashville" branding. For this round, they brought in a plane for fans to take whacks at instead of a car.
Smash Car looks a little different this round. 🧐#StandWithUs pic.twitter.com/nJ5tJIgNc4

— Nashville Predators (@PredsNHL) April 25, 2018
Jets fans latched on to the story, which broke Wednesday. They were quick to point out the dinky propellor plane the Predators brought in isn't actually a jet.
Not to be outdone, Carbone Coal Fired Pizza, a downtown Winnipeg restaurant, responded by announcing Friday that Jets fans would get a chance of their own to swing some sledgehammers. The owner, Benjamin Nasberg brought in a 2007 Dodge Caliber, painted up with Nashville's logo by a local graffiti artist, for people to wreck.
"This is in response to Nashville — it's only fair to return the favour," Nasberg told the Winnipeg Free Press.
This is a smashing idea by both sides. Fans get to show exactly what they think of their opponents. It's great for inciting trash-talk on social media. It gets money to charity. Win, win, win.
Politicians Getting in on the Action
You know things are ramping up when the mayors get involved. Winnipeg mayor Brian Bowman and Nashville mayor David Briley — both unapologetically ardent hockey fans — have made a friendly wager on the outcome of the series.
The stakes? The mayor of the winning city gets complete control of the other's personal Twitter account for an entire hour.
GAME ON! I've challenged Nashville's @MayorBriley to a friendly wager… @NHLJets vs @PredsNHL series loser yields his Twitter account to the winning Mayor for 1 hour. Thanks for the idea @TourismWPG! #WPGWhiteout #WINnipegJets #WINnipeg pic.twitter.com/FxJC1t7xAp

— Mayor Brian Bowman (@Mayor_Bowman) April 26, 2018
"I'm really looking forward to having an opportunity to communicate through his feed, directly to the citizens of Nashville, to talk to them about why one of their next trips should be to Winnipeg to experience a real whiteout," Bowman confidently told the writer of this post on Thursday.
Briley is similarly confident. "Under the agreement, the losing mayor — Mayor Bowman — will turn over full control of his mayoral Twitter account to the victorious mayor for one hour," Briley said in a statement on Thursday. "And I look forward to reaching out to the good people of Winnipeg in this manner."
A Wrestler Versus a Country Star?
Mayors are one thing, but celebrities are another. Professional wrestler, actor, and Winnipegger Chris Jericho challenged country music icon Carrie Underwood to a bet with stakes that go beyond just the opportunity to bloviate about your borough to another city. Jericho proposed a $10,000 wager, with all proceeds going to the winner's charity of choice.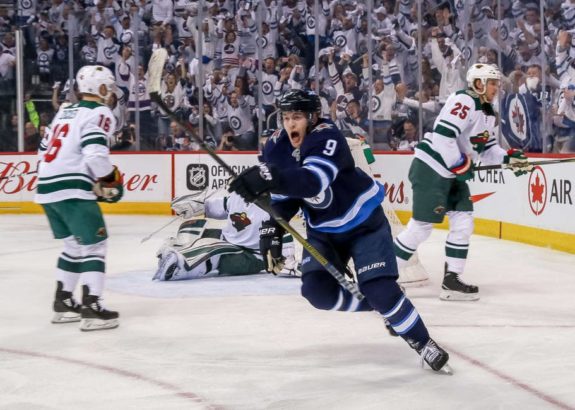 "If she's a proud Nashville Predators fan, half as much as she claims to be, she'll have no problem doing a friendly wager," Jericho said on Friday morning.
Underwood hasn't responded to the wager yet, but she'd better if she doesn't want him to put her on "The List of Jericho" like he did with the Minnesota Wild in Round 1.
With the Series Come Serious Times
Friday's Game 1 between the two squads was anything but friendly. It was a tough, competitive affair with plenty of hitting and extracurriculars. In other words, it was exactly what everyone was expecting from the two juggernauts. The Jets won 4-1, mainly thanks to Connor Hellebuyck, who left his regular season Nashville nightmares behind and made 47 saves.
Quite often (almost always really), animosity between teams grow stronger as playoff series go longer, and it will likely translate to the off-ice battle as well. So far, Jets and Predators fans have kept their sparring gloves on but it's only a matter of time before they go bare-knuckle. As the series chugs along, look for this friendly feud to get feistier.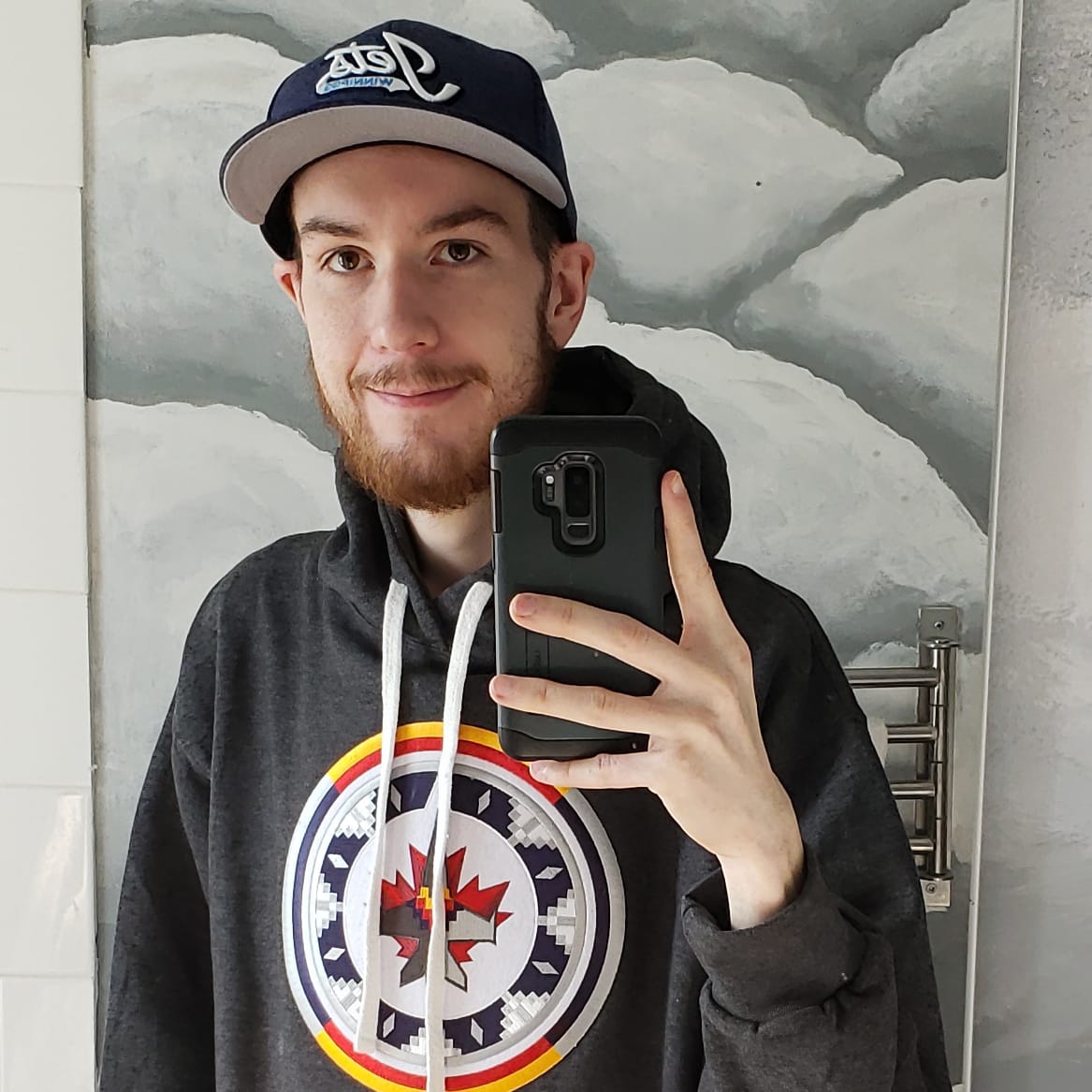 Declan Schroeder is a 27-year-old communications specialist and freelance journalist in Winnipeg, Manitoba. He holds a diploma in Creative Communications with a major in journalism from Red River College and a bachelors in Rhetoric and Communications from the University of Winnipeg.
Deeply rooted in the city's hockey culture, the original Jets skipped town when he was two and the 2.0 version came onto the scene when he was 17.