Many people, including this author, have been reluctant to call the Winnipeg Jets a legit contender due to their abysmal 2021-22 season. But their offseason acquisition of a new coaching staff is paying off in the best way possible, and this team has established itself as a legit contender in the Western Conference.
When looking at points percentage (P%), they currently sit in first place in the Central Division, third place in the Western Conference, and fifth place across the entire NHL. This is all with Nikolaj Ehlers missing an extended period of time due to injury, which for a team that was projected to lack forward depth, seemed to be detrimental. They have proven everyone wrong on their way to becoming one of the better teams in the NHL.
Jets 5-0 Win Over Avalanche Solidified Legitimacy
On Tuesday, Nov. 29, the Jets demolished the defending champion Colorado Avalanche by a score of 5-0, which will more than help their case as a legitimate contender. The chances generated in this game were fairly even, but Connor Hellebuyck's 40-save shutout gave the Jets the opportunity to pull away in this game.
Related: 3 Jets Who Excelled in November
---
Latest News & Highlights
---
The newly formed top line of Mark Scheifele, Cole Perfetti, and Blake Wheeler had a dominant performance that saw Wheeler net his first hat trick of the 2022-23 season. They have struggled defensively in the few games they have played together, but offensively, their chemistry is extremely noticeable and something the Jets have to take advantage of. Money Puck had them accounting for 79.57 percent of the expected goals while they were on the ice at even strength, which led the way to arguably the most impressive game of the season for the Jets.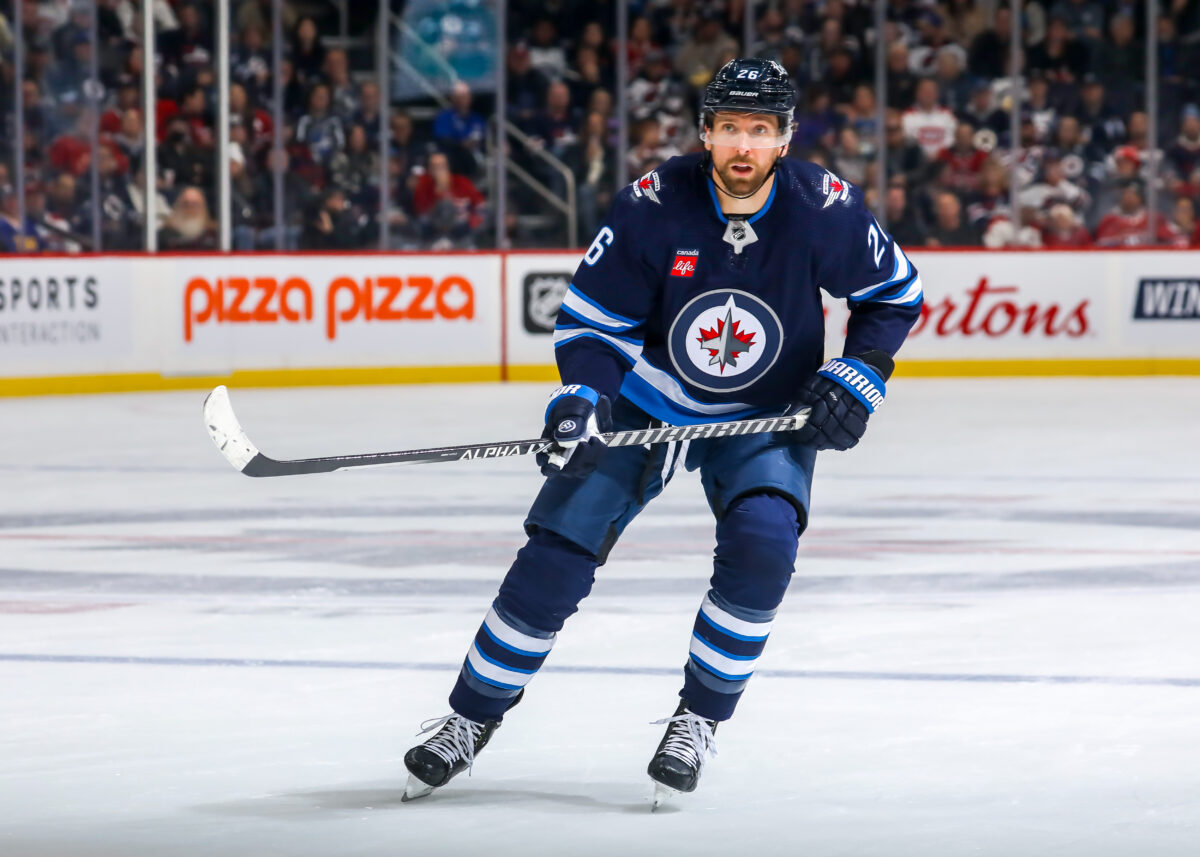 The bottom-six is starting to find a groove as well. It's seen its fair share of line movement due to call-ups from the Manitoba Moose making an impact. As a group, they are suppressing chances against at even strength, and most importantly, they make up one of the better penalty-killing units in the NHL, led by Adam Lowry and David Gustafsson.
Rick Bowness and the Jets' coaching staff have outlined a clear role for the bottom-six, and so far this season, they have fit into those roles nicely.
Hellebuyck Can Carry This Team Deep Into the Playoffs
The "Vezinabuyck" version of Hellebuyck has returned, as he firmly finds himself amongst the NHL's best goaltenders in almost every major statistic. This team took about a month to figure out Bowness' new systems, and while they suffered their inconsistencies, the former Vezina trophy-winning goaltender picked up the slack.
Performances for Hellebuyck, such as the one against the Avalanche on Nov. 29, are second nature to both him and the organization, as he's built a reputation as one of the best goalies in the world. He has established himself as one of the best goalies in the Western Conference, and this season looks to be no different.
Hellebuyck ranks fourth in the NHL in goals saved above expected with 13.2. He is also enjoying career highs in save percentage, goals-against average, and has a record of 11-5-1.
Every contender needs a good goalie, and the Jets have arguably the best one in the NHL. This would give them an advantage in the crease over any team in the playoffs and a legit chance to win every game.
Morrissey Has Formed Into a True No. 1 Defenceman
Josh Morrissey is turning heads amongst national NHL media as he continues to lead the Jets in scoring. Every contender needs a true No. 1 defenceman, and Morrissey has been just that. Not only is he shouldering tough minutes, but he's contributing in a way offensively that we have not seen before from the 27-year-old.   
He has five goals, 20 assists and 25 points so far this season, and his goals seem to be coming in big moments. He has scored overtime winners against both the Carolina Hurricanes and the Dallas Stars, two very good opponents that the Jets beat because of their star defenceman.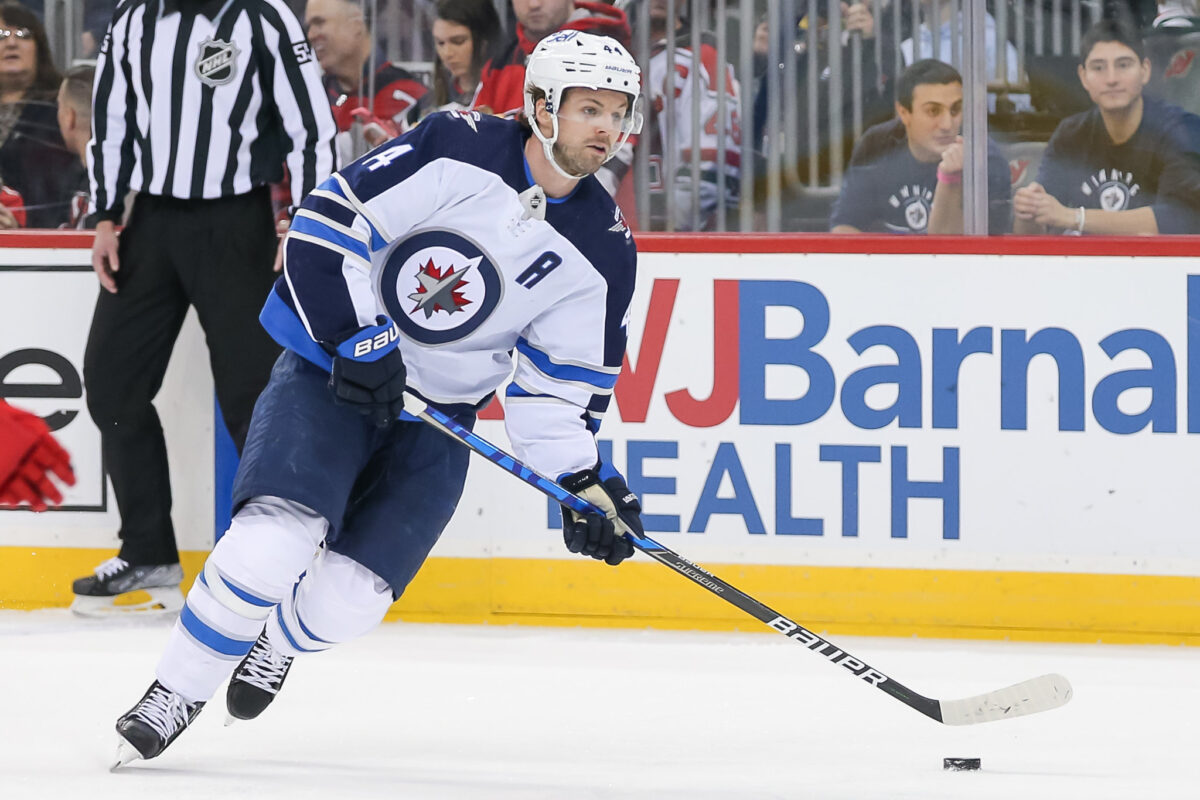 He has surprisingly built himself a nice Norris Trophy argument so far, which is something nobody predicted before the season. Recently, the Jets put Dylan DeMelo back on the top pairing with Morrissey, a combo that excelled a year ago; Money Puck had them recording a 57 percent expected goals percentage and a 51.4 percent Corsi percentage over the course of the 2021-22 season. If this pairing can return to that defensive form, combined with Morrissey's offensive output, they have a true top pairing that will carry them through to the playoffs.
This Jets team has established itself as a contender in the Western Conference. They currently have the tools to win a playoff series, and that is without Ehlers and Appleton, who should return to the lineup in plenty of time. The trade deadline is a ways away, but look for the Jets to be "buyers" if their record holds. They have a plethora of prospects and picks that could be dealt in an attempt to go all-in for the 2022-23 Stanley Cup.
---
---
---
---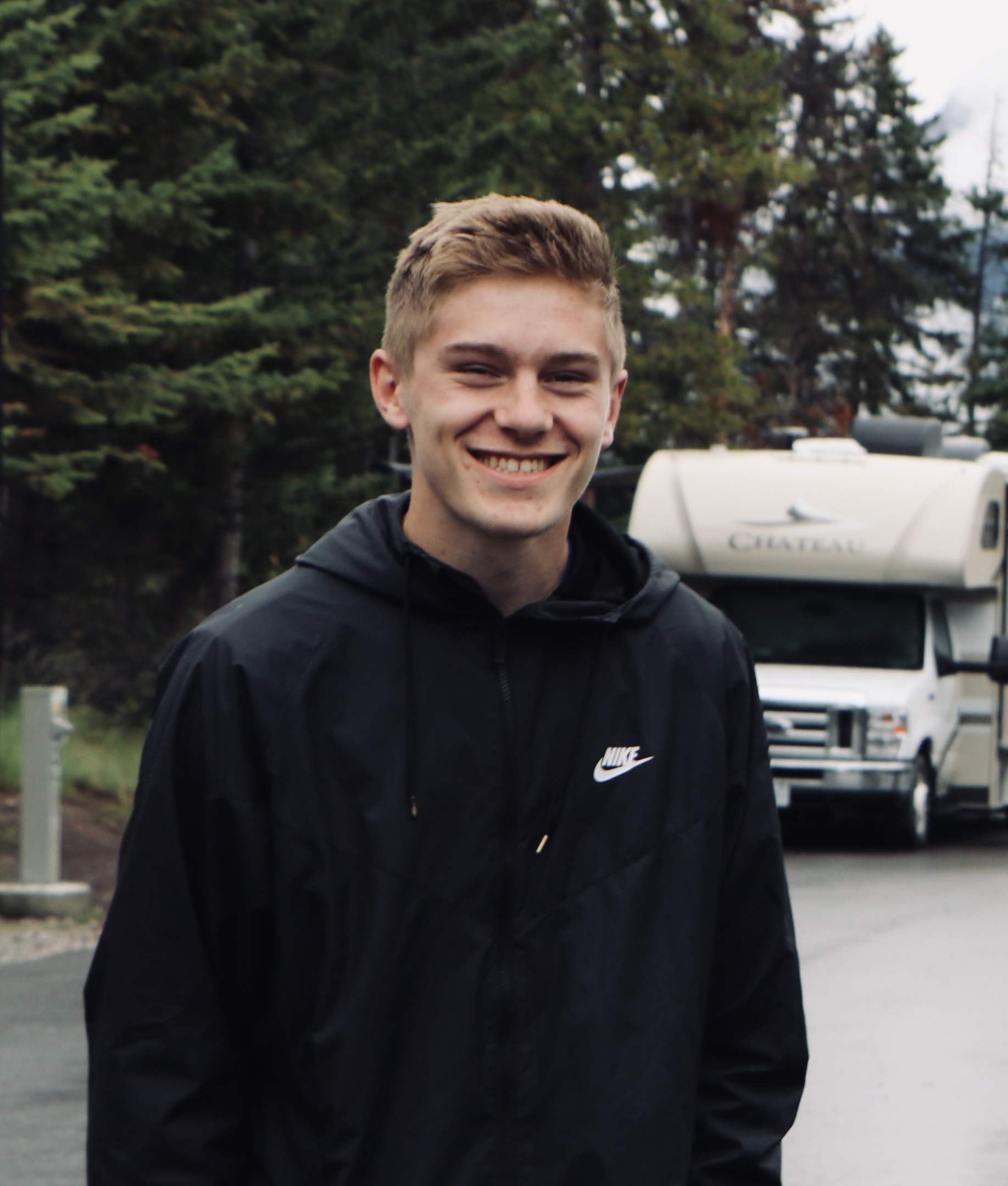 Connor Hrabchak is 20 years old and is currently covering the Winnipeg Jets and Ottawa Senators for The Hockey Writers. He is working towards completing his communications and media degree. He was born and raised in Winnipeg, Manitoba. He's been watching hockey ever since the Jets moved back to Winnipeg in 2011, and that has inspired him to write about the sport and attempt to make it into a full-time career.