One of the biggest stories of the NHL offseason had to have been the status of Patrik Laine. The Winnipeg Jets have themselves a superstar in the Finnish sniper and have to make a decision that could change the future of the franchise.
So what do the Jets do with the potential Maurice Rocket Richard winner? The way I see it is they have three options, they can either sign him, trade him, or potentially wait for an offer sheet from another club. This article takes a look at the three potential options and discusses the sense that comes with them.
Sign Laine
This is what most Jets fans would want and would be the most beneficial for the franchise now and for the future. Laine put up a total of 2 goals and 1 assist in the team's first game of the season against a strong Calgary Flames team. He showed his true sniping ability as he ripped one past Jacob Markstrom on a breakaway after a feed from Kyle Connor.
Not only did Laine prove to the Jets fans that he is ready for this season and that winning is his focus, but he also may have changed some people's minds about him. He had a beautiful assist on Connor's power play goal and stood up for a teammate who got crosschecked from behind into the boards. This is not the Laine that we have seen in previous years. It's obvious he has become a more complete player and has transitioned his game in different areas.
So if Laine wants to sign in Winnipeg, what would his contract look like? It is hard to predict what a player with this potential can do in his career, and the time for bridge contracts is over, as he wants to get paid.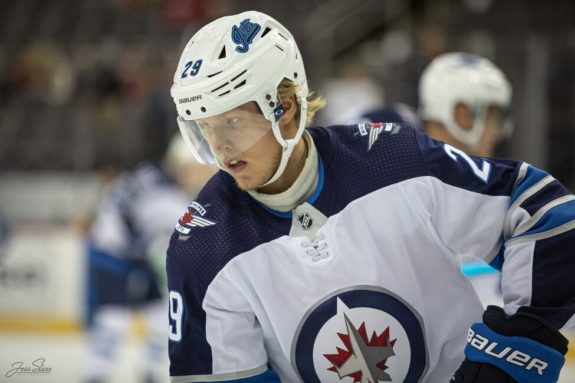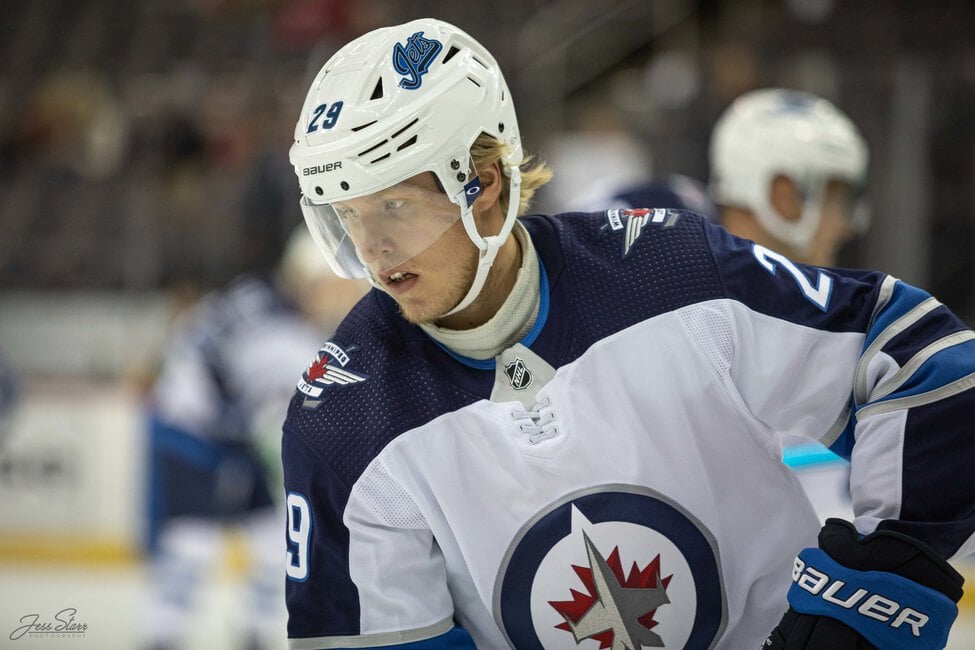 An easy comparison to make is Connor, as he has put up similar numbers to Laine over the past couple of seasons. Connor makes just over $7 million a year for the Jets over the next six seasons. So would Laine have a deal that compares to this?
You would think that he would, but I see Laine making around $9 million dollars a year for eight years if the Jets choose to sign him. Depending on how he performs this season, he could be making anywhere between $8-10 million per year with the club. The reason for this is because he has the potential to score 45-55 goals per season for the rest of the career, and that does not come often.
Jets Trade Laine
A trade for Laine may be the hardest one to complete if that is what it came down to. It could be beneficial for the Jets, or it could be an absolute steal for the team the Jets trade him to. Everyone knows what Laine can bring to the table, and a trade would have to be something that the Jets are a hundred percent comfortable with. So what could Winnipeg get in a possible Laine deal?
As of right now, the Carolina Hurricanes have shown the most interest. A deal with them would likely focus on Martin Necas and Brett Pesce. This is a high asking price, as Necas has a ton of potential, and Pesce is a solidified top-4 defenseman. Although a good asking price, a motivated and driven Laine may be more valuable than these two players.
The Columbus Blue Jackets could also be a team that is in the mix. The trade that would make the most sense for the two teams is Laine for Pierre-Luc Dubois. Dubois has recently expressed his desire to move on from Columbus and could seek a trade very soon. This would give the Jets a second-line centre and the Blue Jackets a first-line winger. You never know what could happen in the NHL, and this could very easily be something that unfolds at some point.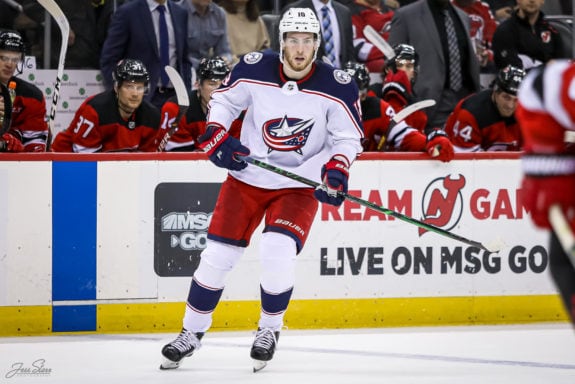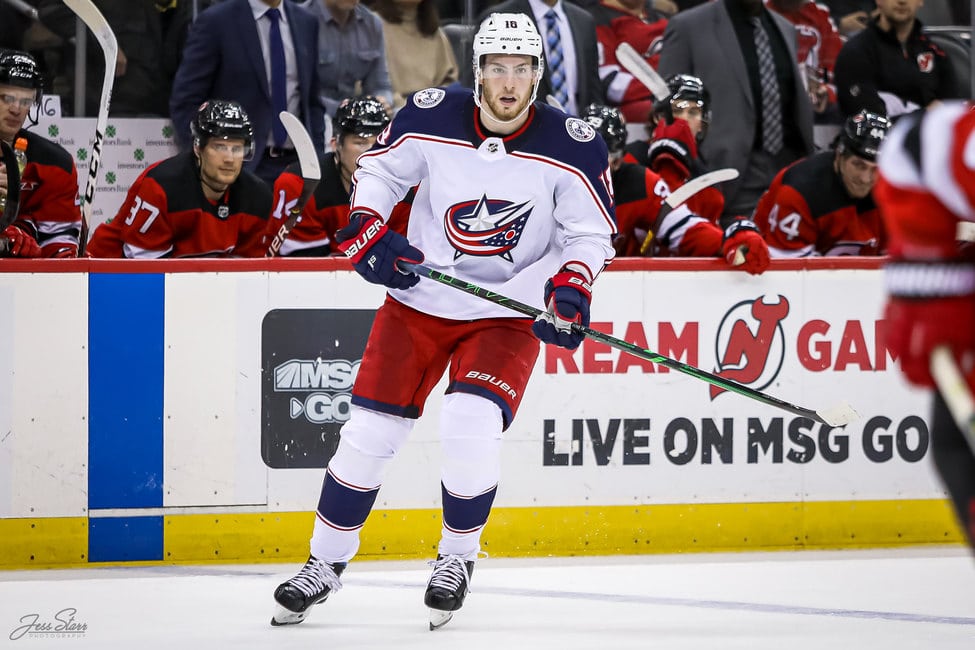 The last team that I have come up with is the Boston Bruins. After losing out on a couple of free agents, they do not have much depth on the right wing position. An aging Brad Marchand could also be a reason for this trade. What would the Bruins have to give up to acquire Laine? Assuming they would not part ways with Charlie McAvoy, the deal would look something like Brandon Carlo, Jake Debrusk, a mid-level prospect, and a 2021 first-round draft pick. Is this something the Jets would do? Probably not, but they may have no choice if Laine decides he does not want to sign.
Offer Sheet
This is the absolute last resort for the Jets in the Laine saga. If a team does decide to offer sheet him, then the Jets would ultimately be receiving four first-round draft picks from the team in exchange. Now that does sound like a lot of capital, but to lose a player like Laine from an offer sheet is not worth it. I do not think it'll get to this, and I do believe that Laine will sign with the Jets, though we'll see.
Sign? Trade? Offer sheet? No matter what happens with Laine, the Jets will be looking to win the Stanley Cup this season, and he will be a major part in that. Hopefully, he will be in that Stanley Cup chase with the team for years and years to come.
What do you guys think the Jets should do with Laine? Let me know in the comments!
---
---
Hello my name is Isaiah Wagner and I am from Winnipeg. I am currently a Winnipeg Jets writer for The Hockey Writers. I am very excited to share my passion about hockey and the Jets with you!