The Anaheim Ducks have signed the 39th overall pick to a three-year entry level contract.
Pittsburgh native John Gibson, 18, was the first North American goaltender selected at the draft in 2011. In 2010 he was in nets for the USA gold medal team at the World Under-17 Hockey Challenge where he recorded the best save percentage, and the best goals against average in the entire tournament. In his draft year he was solid for the US IIHF World U18 Championships team, winning the First Team All-Star award, and the Dave Peterson Goalie of the Year Award. The latter was previously won by Jimmy Howard in 2002, and Corey Schneider in 2004 (No pressure).
Gibson was first drafted back in 2009 by the Kitchener Rangers in the 11th round of the OHL Priority Selection. They subsequently signed him in 2011 after posting 9 wins in 17 games for USA's Under-18 team of the USHL.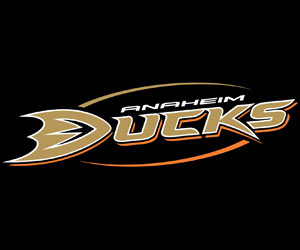 Kitchener Head Scout Murray Hiebert said,
 "John plays with confidence and has the unique ability to control his rebounds. He has a pedigree of success. His combination of size and athleticism allow him to be a great prospect for the Anaheim Ducks and we look forward to having John with us in Kitchener."
 This year, which is his first as a pro, Gibson has been particularly impressive for the Rangers posting a 20-10-0 record with a 0.926 save percentage, and a 2.81 goals against average.
As for the three-year deal with the Ducks, he will be making a $92,500 bonus in each of the three seasons. He will have a salary of $70,000 if he is in the minor leagues over that span. NHL salary would be $590,000 next season, and $695,000 in 2013-14 and 2014-15. (via Eric Stephens)
Gibson is known for his above-average physical coordination, and mature mental toughness for his age. It will be exciting to see him suit up for the Ducks affiliate Syracuse Crunch, where he will likely get a serious shot at becoming their number one guy between the pipes next season.
Follow Amos on Twitter @AmosLegault