It's only been one game, but I'm ready to reconsider my stance on Josh Anderson's contract. Okay, maybe not entirely, but his performance against the Toronto Maple Leafs on opening night certainly raised some eyebrows. If he can continue on this pace, Bergevin's shelling out of $5.5 million per year for Anderson won't seem as risky as it did when he first signed.
(Opening) Night Moves
In Montréal's opening night game against the Leafs, Anderson came alive right from the jump and ended the night with two goals and a plus-one rating in 17:17 of ice time. As Yahoo! Sports Canada's Julian McKenzie said, his performance on opening night was indicative of something Canadiens' fans have been clamouring for: a game-changing power forward.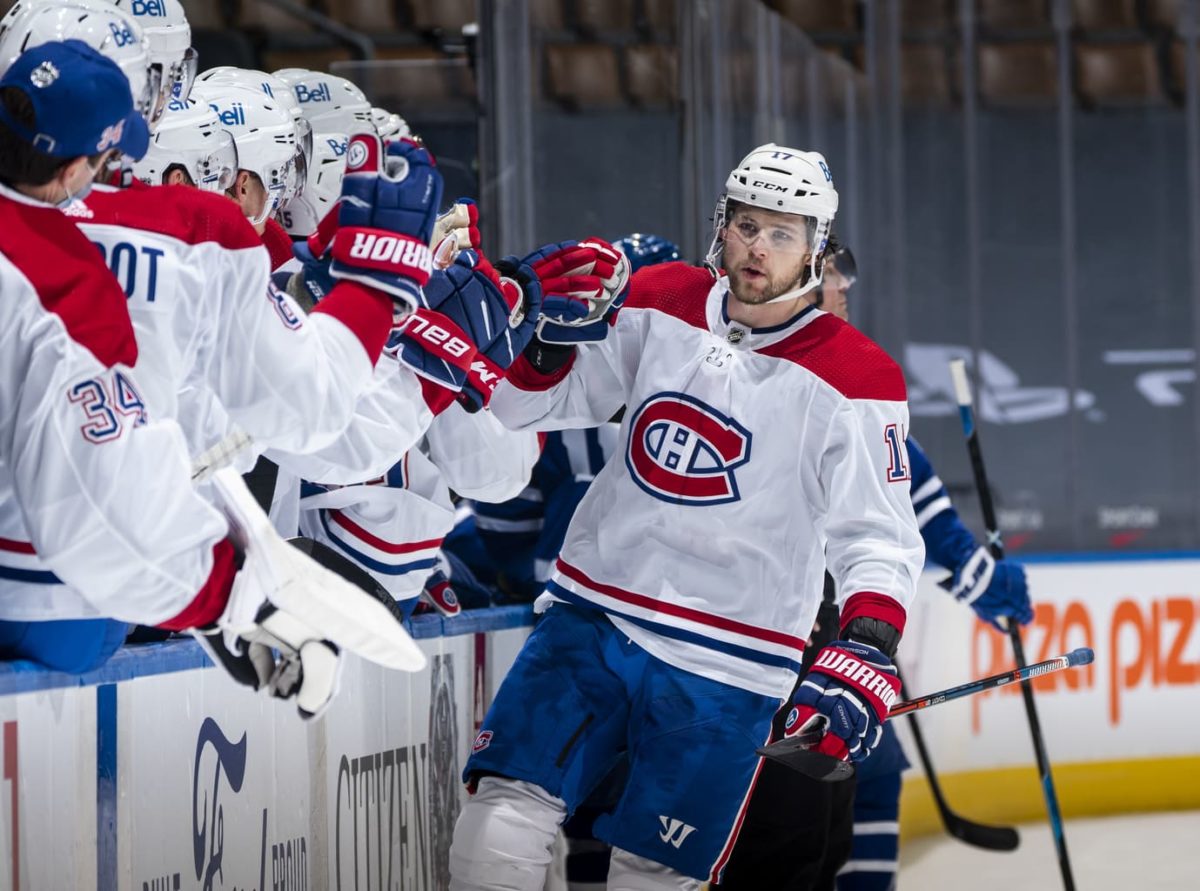 Able to easily brush past many Leafs defenders to open up play, his addition is already starting to pay off as the Canadiens look to compete in a bruising North Division. After all, the Habs now find themselves in the same division as some of the game's great power forwards.
The Habs will have to deal with the Calgary Flames and Milan Lucic, the Winnipeg Jets and big defenceman (and former Hab) Nathan Beaulieu, and of course the Toronto Maple Leafs and Wayne Simmonds.
Anderson's two goals came at critical junctures of the game, although the Canadiens ultimately lost 5-4 in overtime. Anderson's first goal gave the Habs the lead in the first period, and his second restored their lead early in the third after Toronto tied the game in the second. Along with his two goals, he posted seven shots and three hits.
Anderson formed the right-wing of the Canadiens' best line Wednesday – his centre, Nick Suzuki, scored a goal, and his left-winger, Jonathan Drouin, logged two assists. Anderson served as a catalyst for the Habs' top line, which bodes well for players like Drouin, who has historically been one of the Canadiens' best players but also has been much criticized. After all, the Habs gave up top defensive prospect Mikhail Sergachev to get him from the Tampa Bay Lightning. Sergachev went on to become one of the Lightning's best blueliners and a Stanley Cup champion last season, while Drouin struggled and dealt with nagging injuries.
Anderson should take some pressure off of Drouin on the top line, allowing him to return to his old form.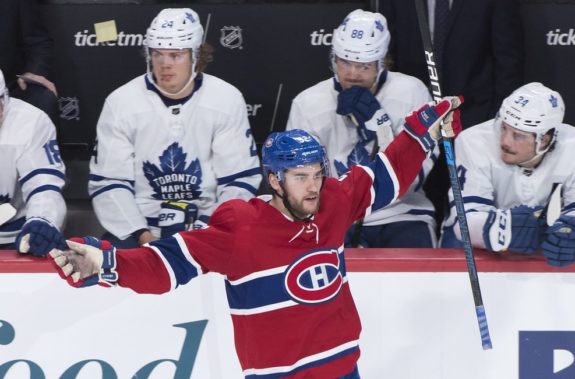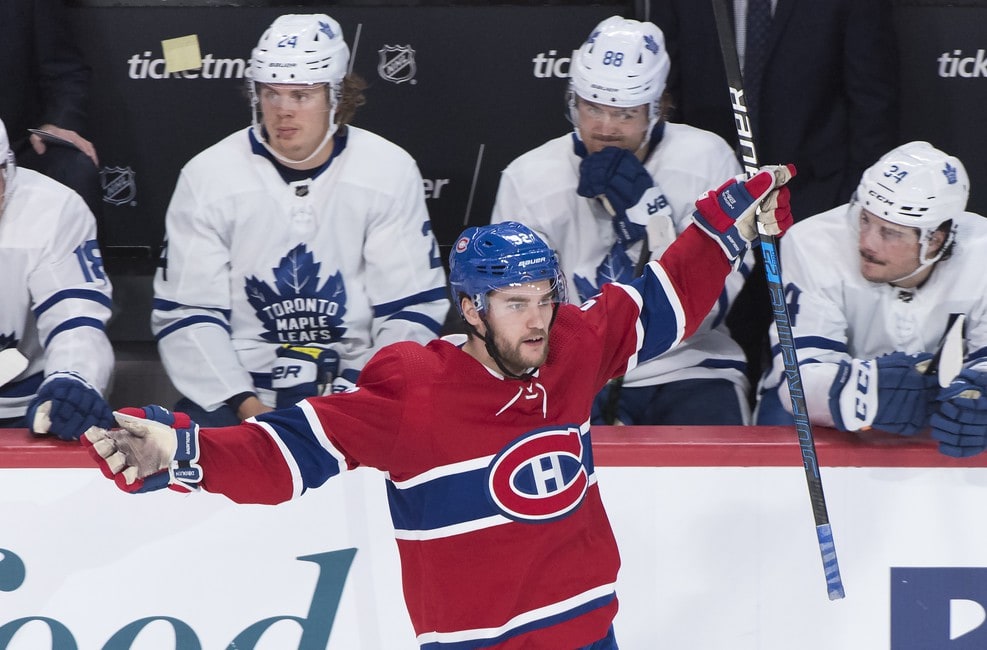 Anderson's presence should also serve to further develop Suzuki as one of the relative veterans on the forward group, and a well-rounded player of Anderson's calibre should allow for increased production on the part of both Drouin and Suzuki. His two-way presence should also allow his linemates to do what they do best – namely, attack and score goals.
Concerns Abated (For Now)
If last season is anything to go on, it was not unreasonable to expect Anderson to have trouble re-adjusting to the National Hockey League after such a long injury layoff. For most of last season, Anderson was rehabbing and recovering from a shoulder injury. His missed time limited him to one goal and three assists in 26 games. Wednesday's performance means he's already surpassed last year's goal total, and Habs' fans have proof that they should expect many more. Not only from Anderson himself, either.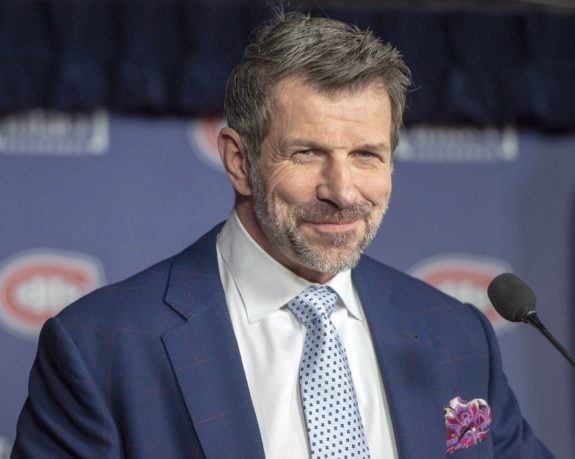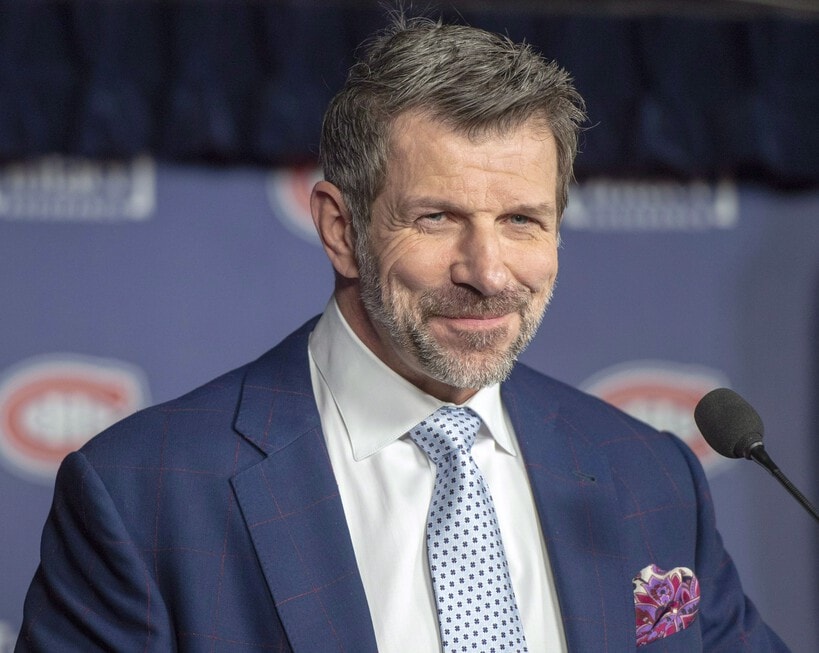 It's only been one game, but based on Anderson's showing Wednesday, the Montréal Canadiens and Marc Bergevin can be happy with the trade and subsequent signing of Anderson. Anderson's ability to create plays and generate offensive chances for both himself and his teammates should easily translate to more scoring chances and goals for the Canadiens this season. This means more wins and more success. It should also give Bergevin some leeway to make more splashy deals this season and beyond.
---
---
Covering the Pittsburgh Penguins and other topics for The Hockey Writers. Also a big fan of the Chicago Cubs and progressive rock music.