We are about to hit September, and Phil Kessel is still without a home for the 2023-24 season. However, if he gets his wish, things will change shortly. According to Sportsnet's Elliotte Friedman, Kessel still wants to play this upcoming season and is open to ending his Ironman streak if needed. The latter could entice teams to sign him.

Kessel is still an effective middle-six forward at this juncture of his career, and his stats last season show this. In 82 games with the Vegas Golden Knights, he posted 14 goals and 36 points in 82 games. There are teams out there who would benefit from adding that kind of production to their third line and forward depth, so let's discuss three teams who should consider taking a flier on the soon-to-be 36-year-old.
New York Rangers
The New York Rangers stand out as a prime possible landing spot for Kessel. Their depth at right wing is not particularly strong right now, which is understandable. Deadline acquisition Vladimir Tarasenko has joined the Ottawa Senators, while Patrick Kane is not in any rush to make a decision for his next home. Due to this, with Kessel still on the board, he is a player worth some consideration.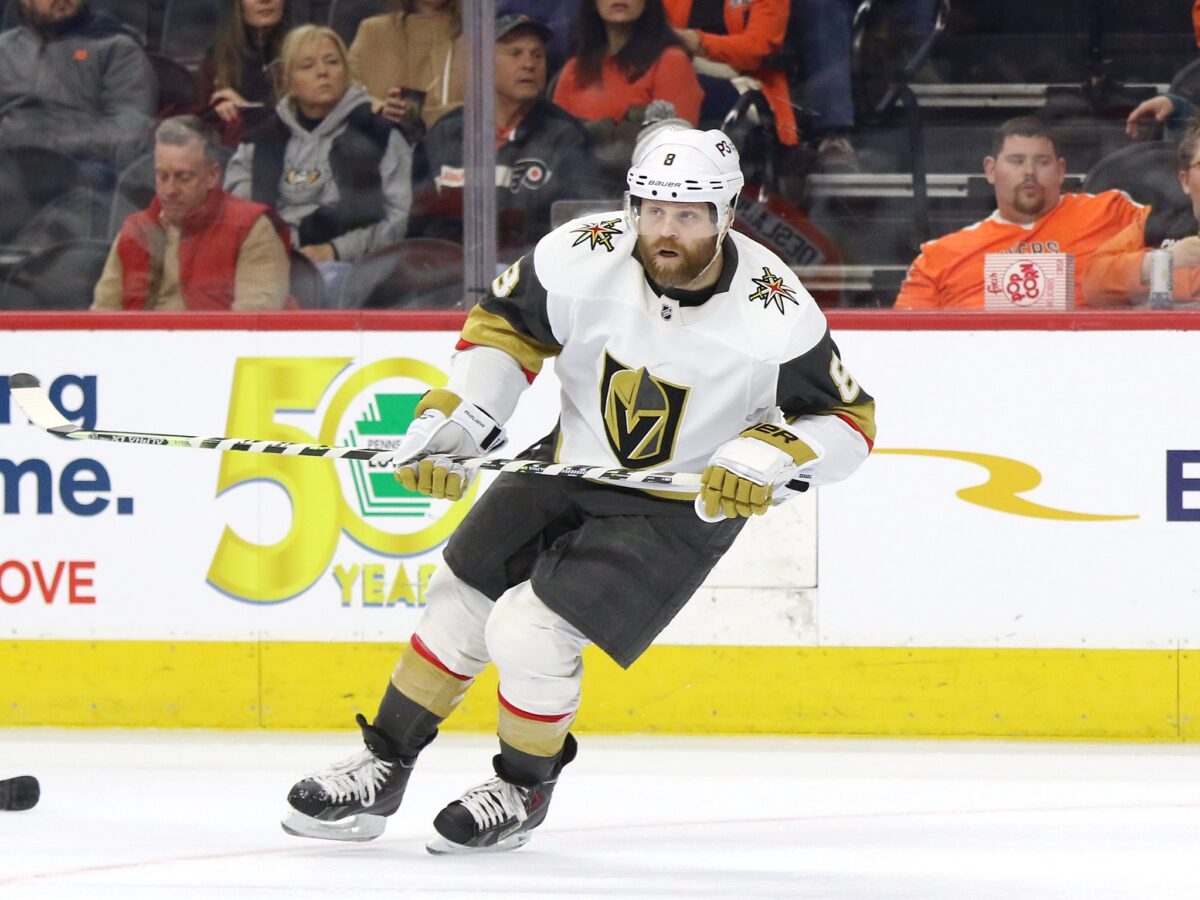 If signed, Kessel would stand out as a strong potential candidate for their third line. A trio consisting of, say, him, Filip Chytil, and Alexis Lafrenière would have the potential to produce some much-needed secondary scoring for them. Furthermore, Kessel would also give them another quality weapon for their power play if signed. At worst, he would be a strong 13th forward option to have around.
Related: Rangers News & Rumors: Lafrenière, Chytil, Prospects & Kane
If signed to a league-minimum deal, Kessel would be a nice low-risk, high-reward kind of addition for the Rangers. Let's see if this is something that they consider.
Minnesota Wild
The Minnesota Wild would also make sense for Kessel to sign with. Kessel has a connection with the state of Minnesota, as he played his lone collegiate season at the University of Minnesota back in 2005-06. With that, the Wild would benefit by adding to their right wing depth before the start of the season, so taking a chance on Kessel does not seem like too far-fetched of an idea.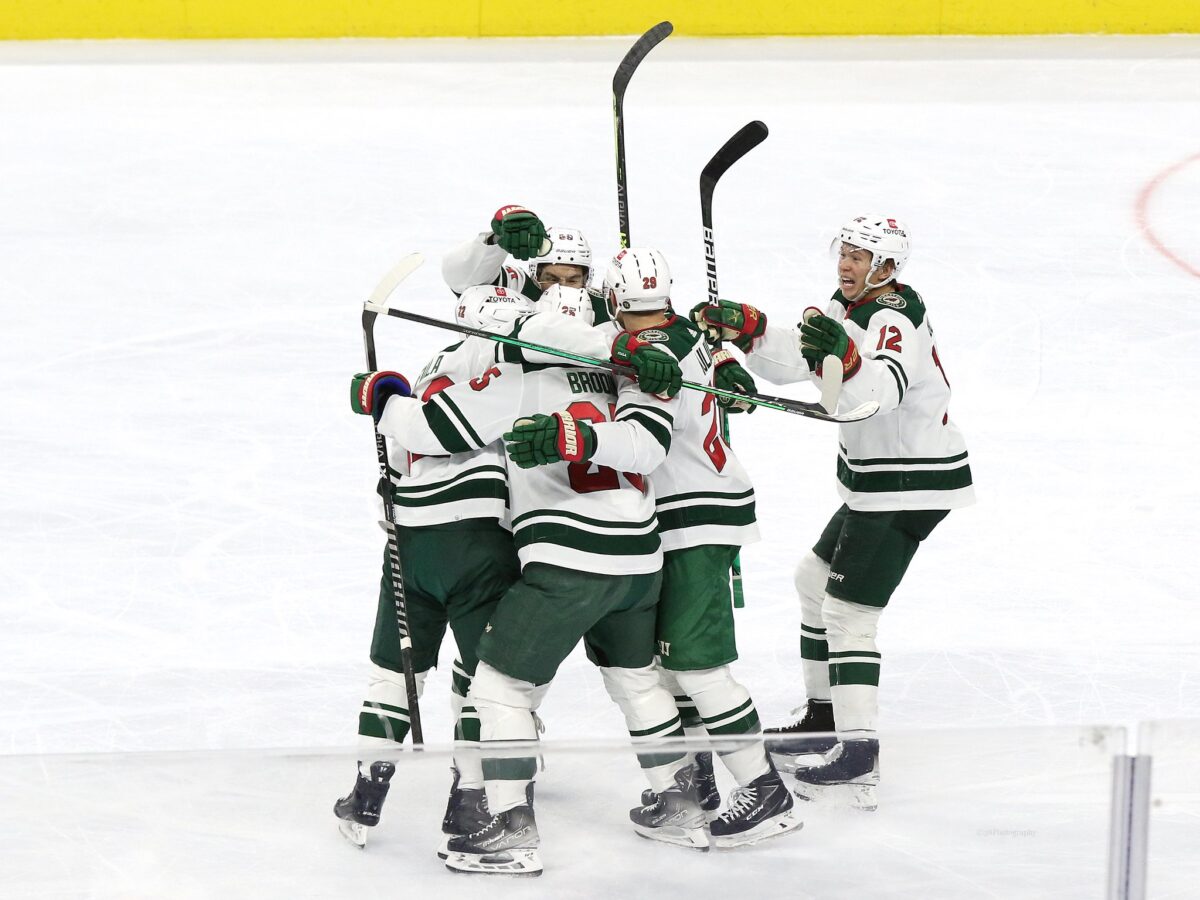 Similar to the Rangers, Kessel would be a solid option for the Wild's third line if signed. On paper, he appears to be an upgrade over winger Brandon Duhaime on the third line, as he provides far more offense. Yet, an argument can be had that Kessel would even be a nice option on their second line with Joel Eriksson Ek and Matthew Boldy. Even if he was an extra forward on their roster, he would be good to have around due to his experience and offensive contributions.
---
Latest News & Highlights
---
The Wild have restricted free agent (RFA) Calen Addison still to sign, but once they do, the possibility of signing Kessel to a league-minimum deal is there. Thus, they are a team to pay attention to in the Kessel sweepstakes.
Vegas Golden Knights
A return to the Golden Knights could also be in the cards for Kessel. With Kessel openly stating that he is willing to end his Ironman streak to continue his career, there is a chance that Vegas will reconnect with the three-time Stanley Cup champion. He proved to be a valuable veteran presence for the club during their postseason run and took his playoff healthy scratches with grace. Thus, it seems likely that he would be willing to go back there as a depth guy.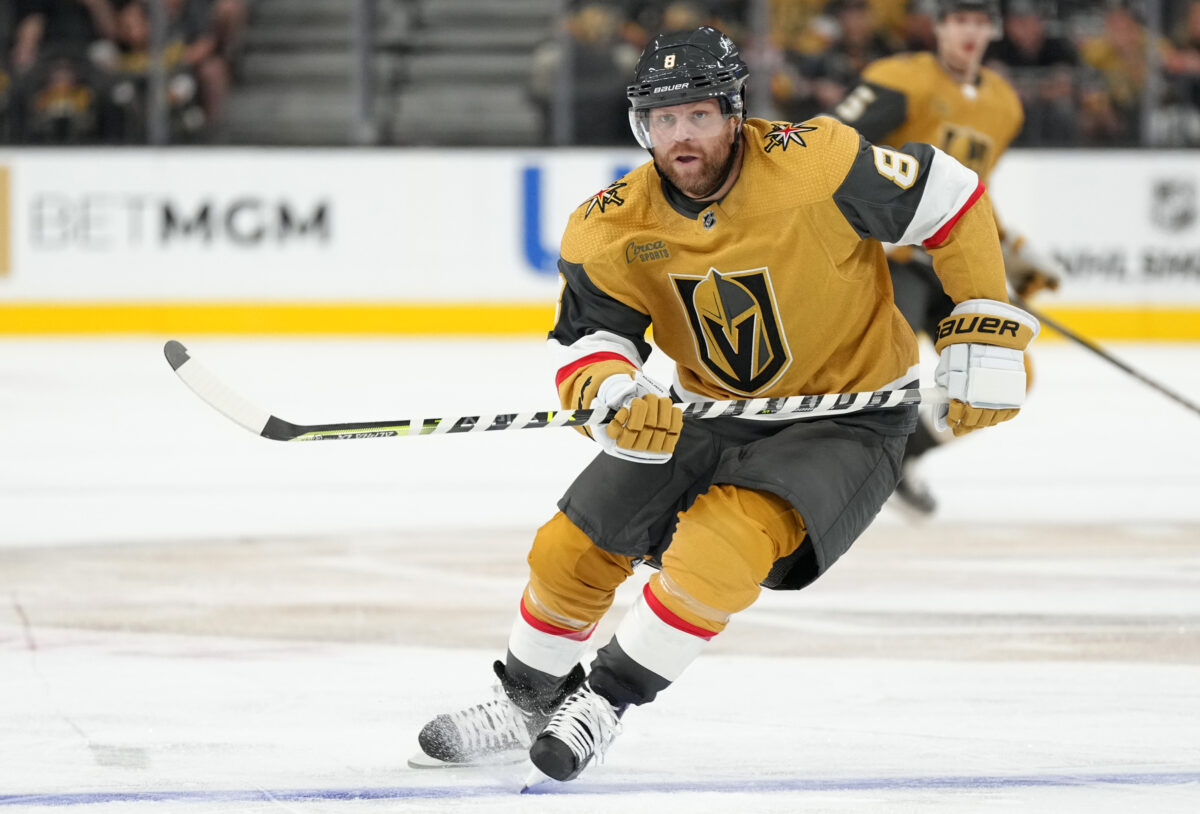 It also would not hurt for the Golden Knights to bring in another right winger before the start of the season. At this time, Mike Amadio is expected to slot in at the third-line right wing spot. However, if he cools back down after his career 2022-23 season, having Kessel for insurance would be beneficial.
It will be interesting to see if Kessel lands himself a contract before the start of the season. The Rangers, Wild, and Golden Knights all look like good fits, but time will tell if he joins one of them.