The 2017-18 NHL regular season is just 23 days away, meaning fantasy owners everywhere will be preparing to draft their teams within the next few weeks. Although the Los Angeles Kings do not offer any top ten fantasy players, they do have a number of very useful fantasy assets in their lineup.
Let's take a look at my top five fantasy assets from the Kings lineup for the 2017-18 season:
1. Drew Doughty
Yahoo! Pre-Rank: 51
Drew Doughty is coming off a bit of a down season in terms of fantasy production, but a bounce back is expected with new head coach John Stevens holding the reins. While I don't expect Doughty to be the top ranked fantasy player from the Kings roster, he warrants being placed in the top spot due to the large gap between productive fantasy defensemen. In what was a tough year for the Kings all around last season, Doughty still produced 44 points, with 19 of them coming on the power play.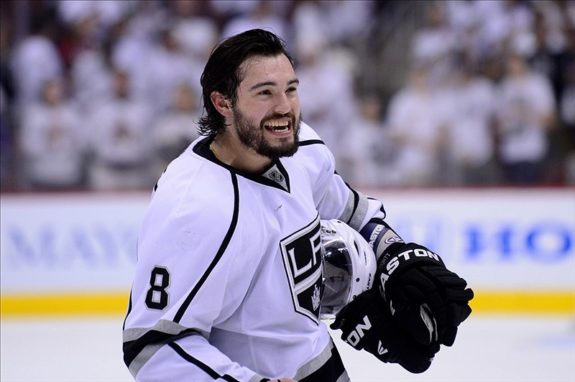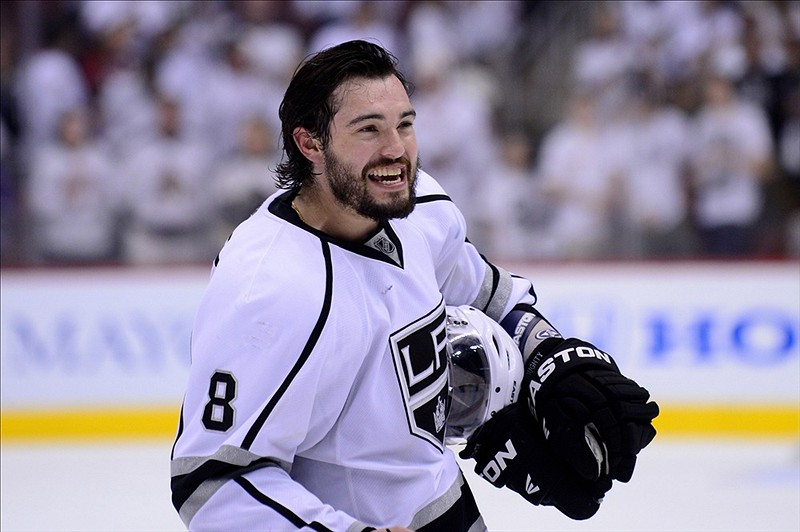 He fired 181 shots on goal last season while providing 129 hits and 109 blocks. Regardless of the number of categories your league has, Doughty produces across the board for fantasy owners.
Already considered one of the top real-life defenseman in the league, Doughty is poised to produce more offensively with the departure of the defensive-minded Darryl Sutter. If Stevens can get the Kings scoring more this season, Doughty should be able to reach the 60-point mark for the first time in his career, putting him among the top echelon of fantasy defenseman.
2. Anze Kopitar
Yahoo! Pre-Rank: 70
Anze Kopitar is coming off his worst season to date but should bounce back in a big way this season. Now 30 years old, Kopitar is unlikely to return to his former superstar status, but a 60 to 70 point season is not out of the question. Kopitar scored just 12 goals and 52 points last season in his first year as the Kings' Captain.
Kopitars more advanced stats make him a complete fantasy player, regardless of his point production. Last season he recorded 150 shots on goal, won 892 faceoffs while adding 78 hits and 59 blocks. Kopitar can be relied upon for power play points as well, as 19 of his 52 points came on the man advantage last season. Like Doughty, Kopitar should benefit from the coaching change in Los Angeles and should return to his high-end fantasy value from two seasons ago.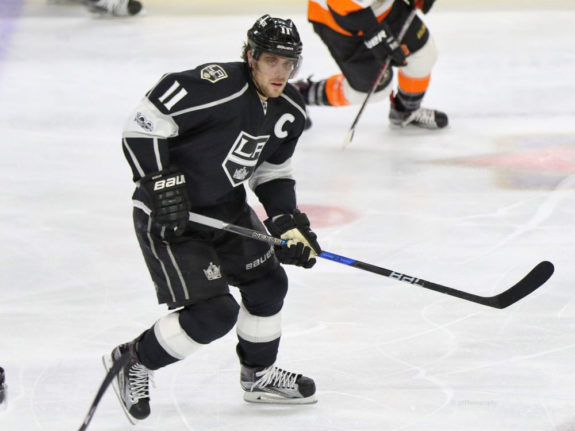 The decision to put Kopitar above Carter was not an easy one, but Kopitar out-produces Carter in most peripheral statistics, making him the better bet in advanced category leagues. If your league relies on more basic stats, Carter could definitely be second on this list.
3. Jonathan Quick
Yahoo! Pre-Rank: 57
Jonathan Quick could easily be the top fantasy performer for the Kings this season, but due to his style of play and history of groin injuries, I have opted to place him third on this list. Now 31 years old, Quick still possesses the potential to be a top fantasy goaltender if he can stay healthy.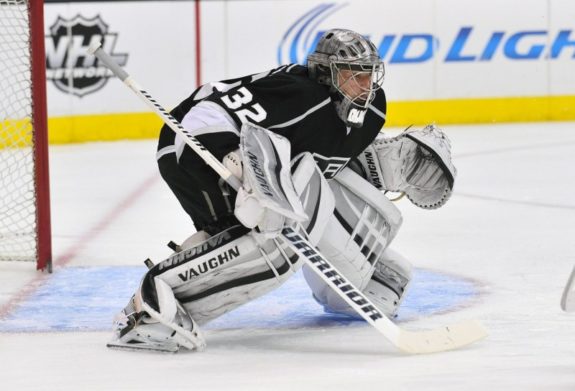 Quick is coming off an injury riddled campaign, where he played in 17 games for the Kings. When healthy, he performed well last season, winning eight games and posting a 2.26 GAA and a .917 save percentage with two shutouts.
If Quick can remain healthy all season, he should give owners top 10 fantasy production in the goaltending categories. In two healthy seasons prior to last year, Quick recorded a 76-45-18 record and averaged a 2.23 GAA and .918 save percentage in 140 appearances.
4. Jeff Carter
Yahoo! Pre-Rank: 62
As mentioned above, the decision to put Jeff Carter below Kopitar was not an easy one, as you could go either way with one of the Kings' top two centers. Carter was the Kings' top fantasy performer last season, scoring an impressive 32 goals and 66 points.
Carter fired a whopping 250 shots on goal while winning 735 faceoffs and recording 86 hits and 37 blocks. He led the team with 22 points on the power play and nine game winning goals, a category in which he tied for second amongst league leaders.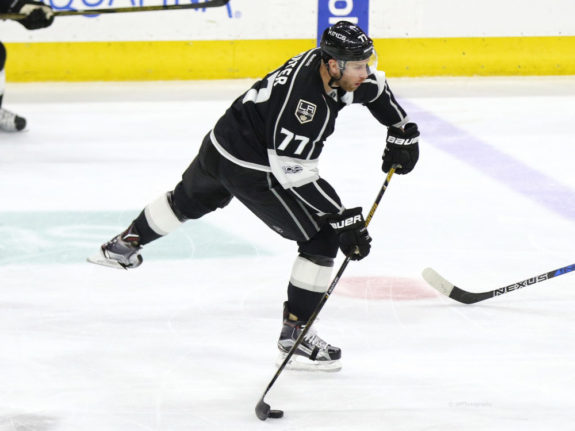 For those who are in more basic leagues, Carter could be an easy choice to take ahead of Kopitar due to his goal scoring ability and the strong season he's coming off of. While I expect Carter to be a high-end fantasy performer this season, he will be 33 years old in the new year, and some decline could be in store for the veteran.
5. Tyler Toffoli
Yahoo! Pre-Rank: 118
Tyler Toffoli, like most of the 2016-17 Kings team, had a down year this past season. In 63 games, he recorded 16 goals and 34 points. Entering his fifth full season in the NHL, Toffoli will look to get back on track with his development following the coaching change.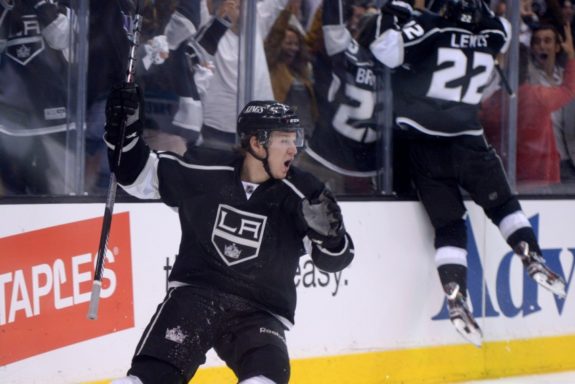 In 293 career games, Toffoli has scored 84 goals and 175 points. The 25-year-old will look to surpass his career high of 58 points set two seasons ago when he scored 31 goals and played in all 82 games. While he is not yet a top power play performer for the Kings, he recorded seven points on the man advantage last season and could be in store for an increase of power play time this year.
Toffoli recorded 165 shots on goal last season to go along with 54 hits. He is not going to offer owners much in the way of peripheral statistics, but if he can get back to his point producing ways, he should offer great value as the 118th ranked player on Yahoo! fantasy sports.
I currently intern with the London Knights Hockey Club in a marketing role as I complete the sports and recreation program at Lambton College. I previously interned with the Sarnia Sting Hockey Club in a communications role, where I wrote many pieces for the team website.