The Los Angeles Kings have cemented themselves as having one of the deepest prospect pools in the NHL. Specifically, the Kings have an incredible number of high-end center prospects. For a rebuilding team such as LA, this is crucial for their transition to being a more competitive team. Having a solid core of guys who can play up the middle is a start to a great team and era for the Kings.
Related: Sedins' Hall of Fame Credentials
Currently, the Kings are led by Anze Kopitar as their captain and No. 1 center. While he hasn't shown a decline just yet, there is no doubt it's coming. He is 33 years old, but isn't a UFA until the 2024-25 season. Even if the Kings don't move Kopitar before then, it isn't likely that he will stay at No. 1. In terms of current players who are not considered prospects, Blake Lizotte has proved to be the strongest center. He is just 22 years old and put up 23 points in 65 games last season.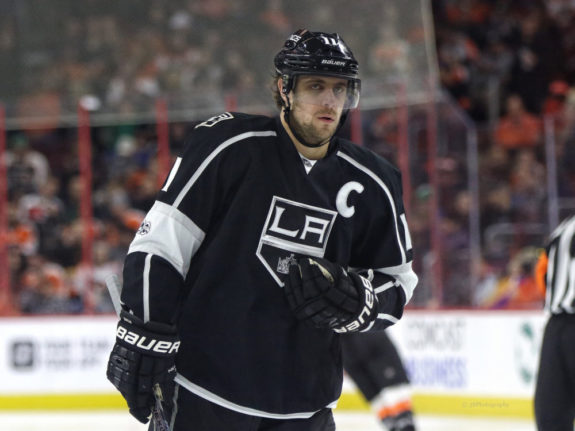 Although it is possible that Lizotte could end up being a No. 1 center, he is a small player so it may not be realistic. The great thing about that is the Kings have so many up-and-comers that Lizotte doesn't have to play up to Kopitar's standards. Amongst all the center prospects the Kings have, there is bound to be one that can take over after Kopitar leaves. The only question is, which one?
Jaret Anderson-Dolan
Jaret Anderson-Dolan is a smaller player, though not as small as Lizotte. The 21-year-old is 5-foot-11, 196 pounds, so he won't be breaking any physical-play records in the NHL. He was the Kings' second-round pick in 2017, 41st overall. Last season, Anderson-Dolan put up 28 points in 53 games with the Ontario Reign in the AHL. He was put into the Kings' lineup for four games as well, not putting up any points.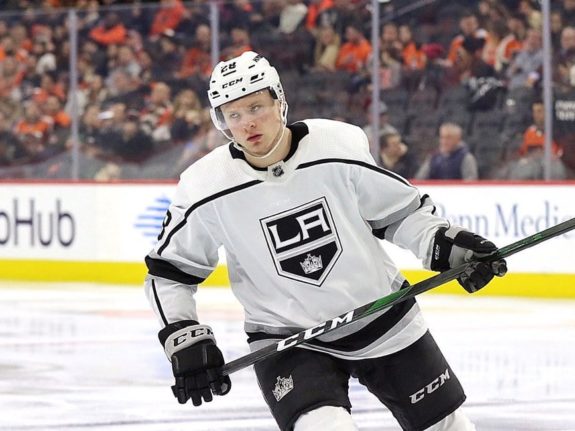 Anderson-Dolan is a guy who plays a 200-foot game. He sees the ice well and has an overall good attitude. He does need to work on defensive play, but that comes along with size, strength, and development. He has been compared to Logan Couture, another guy with a high hockey IQ. Although he may not be the No. 1 center for the Kings, he will certainly play a role in the future.
Akil Thomas
Akil Thomas is slightly larger than Anderson-Dolan, at 6-feet, 181 pounds. He was the Kings' 2018 second-round pick, 51st overall. Last season, he played with the Niagara IceDogs in the OHL, as well as the Peterborough Petes. Over the entire season, Thomas put up 84 points in 49 games. Thomas also gained exposure last season, scoring the game-winning goal for Canada in the championship game at the World Juniors.
In terms of skill, Thomas is the full package. He is a great skater, has good decision-making skills, and can play anywhere on the ice. Size, strength, and physicality are his weaknesses, but that is fixable and will phase out over time. Thomas is just 20 years old, giving him time to develop the skills he needs to and improve the skills he already has.
Rasmus Kupari
Rasmus Kupari was the Kings' first pick in the 2018 draft, at 20th overall. The 20-year-old has good size at 6-foot-1, 185 pounds. Last season, he made his first-ever AHL appearance with the Ontario Reign, putting up 8 points in 27 games. Kupari possesses the two most important things when it comes to being a good hockey player – he's a great skater and has an outstanding shot. He still has some developing to do defensively, but he can be a part of the Kings' future if he wants to be.
Tyler Madden
In February of 2020, the Kings sent Tyler Toffoli to the Vancouver Canucks in exchange for Tim Schaller, two draft picks, and prospect Tyler Madden. Madden was originally drafted in the third round of the 2018 draft, 68th overall, by Vancouver.
One main issue for Madden is size. He is 5-foot-11, but what is truly bothersome is that he weighs just 152 pounds. Last season, the 20-year-old played for Northeastern University in the NCAA, putting up 37 points in 27 games. For next season, the Kings are loaning Madden to Eisbaren Berlin of the DEL.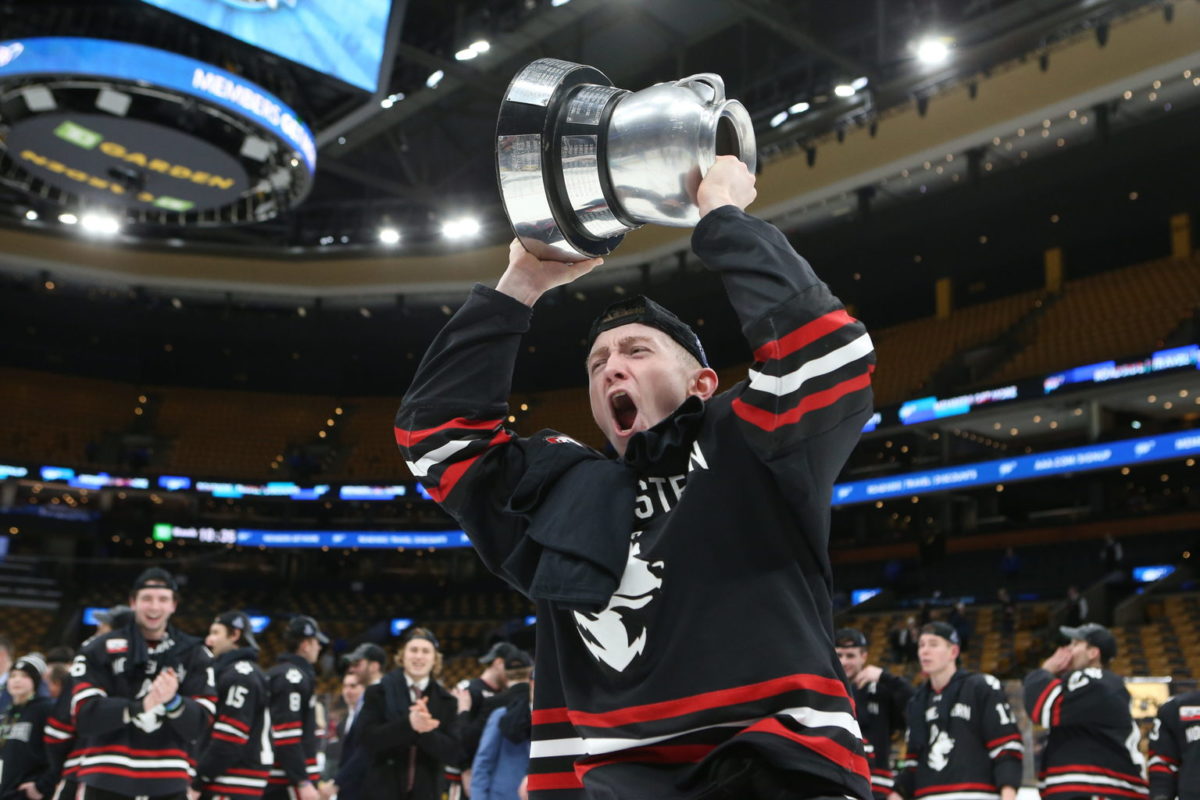 Madden has good skating abilities and speed, along with solid hands. Similarly to many other Kings prospects, Madden needs to develop his physical play in order to get a roster spot in the NHL. He should look to put on a few pounds, which would go a long way in making him more physically confident on the ice.
Gabriel Vilardi
Gabriel Vilardi is a larger center standing at 6-foot-3, 201 pounds, giving him an edge in the physical aspect of the game. The 21-year-old was the Kings' first-round pick in 2017, 11th overall. Last season, Vilardi mainly played with the Ontario Reign in the AHL, putting up 25 points in 32 games. He also got his first chance in the NHL and he made good use of it. He scored on his first-ever shot, going on to score seven points in the 10 games that he played.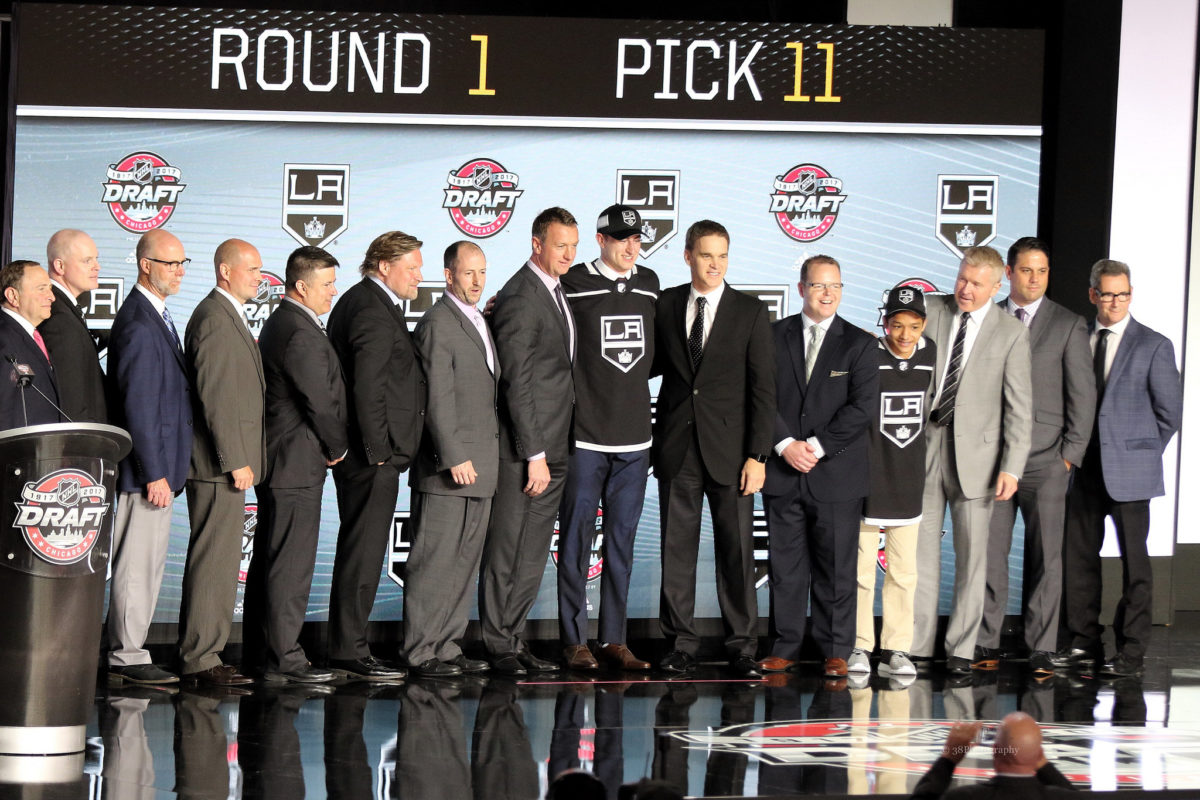 Vilardi is still working on the skating aspect of the game after returning from his devastating back injury. He has been compared to Mark Stone, who is currently playing a huge role for the Vegas Golden Knights. If Vilardi can keep up something even remotely close to the point pace of last season, he could do the same as Stone, from 250 miles away in Los Angeles.
Alex Turcotte
The 2019 draft for the Kings was all about Alex Turcotte, as he went fifth overall in the draft. He's not a huge guy at 5-foot-11, 185 pounds. He is just 19 years old, though, so he has time to develop until he is depended upon in the NHL.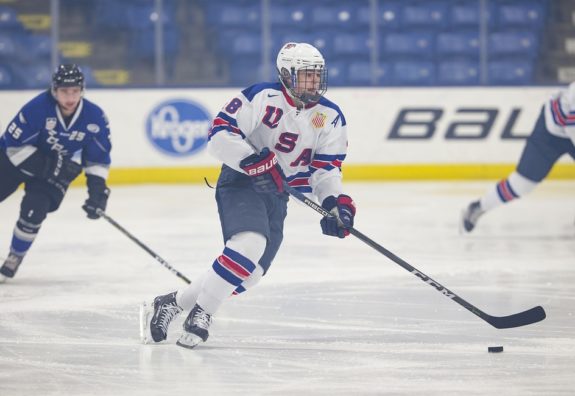 In the 2019-20 season, he played at the University of Wisconsin, along with a few other NHL draft picks. He put up 26 points in 29 games in the NCAA. Next season, he will go along with Madden, as he is being loaned to Eisbaren Berlin of the DEL.
Alex has a combination of important assets in today's game, like skating ability, being able to play above the pace of what the game is, reading the play, hockey sense and compete. That's not even mentioning puck skills, but his skating, hockey sense and compete are at a very high level and very important when translating to what the pro game is today.

Dave Gregory, Central Scouting
Turcotte is elite in almost every area of the game. He has a great hockey IQ, he is physical for his size, he is a great skater, and he can play a leadership role. He could gain some size, but there isn't too much to complain about. Depending on what the Kings do in the 2020 draft, Turcotte will have the chance to prove he should take over for Kopitar a couple of years down the road.
Kings' Prospect Pool Will Just Keep Growing at the 2020 Draft
The Kings have 11 picks in the 2020 NHL draft which will bring their already deep prospect pool to another level. The biggest storyline for the team will be the second-overall pick in the draft. At this selection, they are likely to select either Quinton Byfield, a center, or Tim Stutzle, a winger. Although the Kings need a winger more than a center, Byfield is simply the better prospect and could be too much to pass up.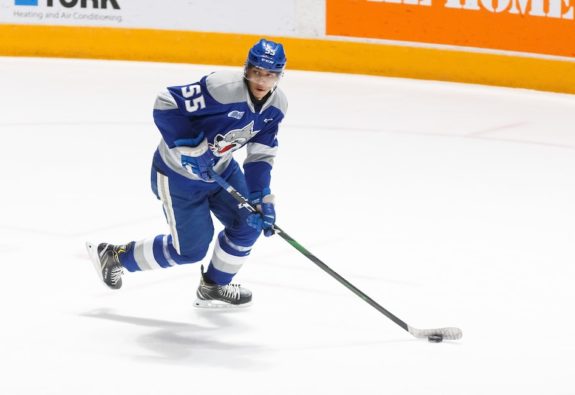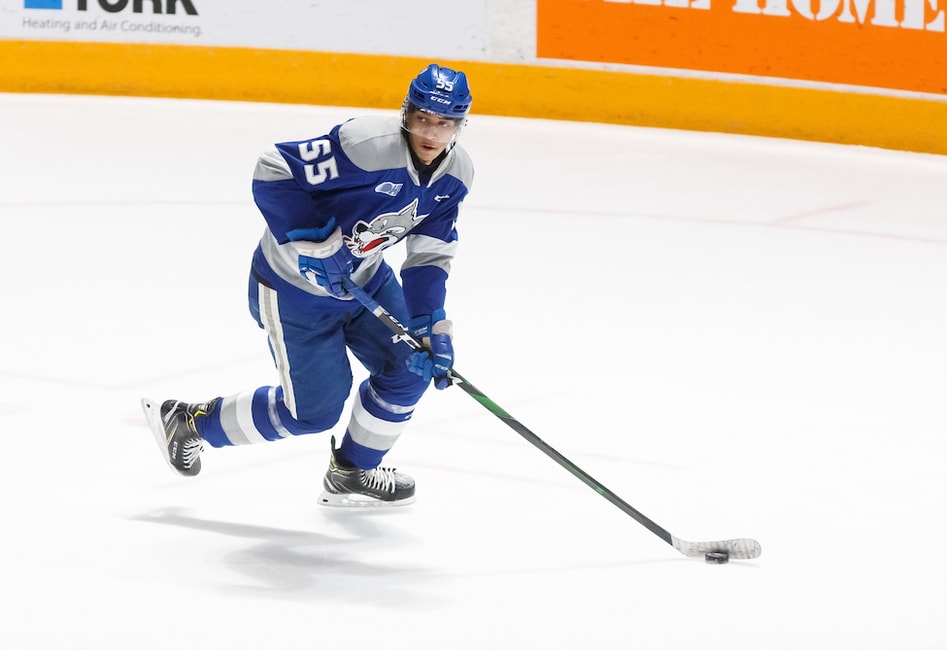 If the Kings do go with Byfield, competition for the No. 1 center position will become that much harder. Byfield could absolutely take the position, so guys like Turcotte and Vilardi are going to have to prove where their place is.
Related: Chinese Hockey Is Expanding at an Astonishing Rate
Because the Kings have so many center prospects, they may make a trade down the road to bring a skilled winger to Los Angeles, sending a center the other way. However LA decides to work this out, they are set in terms of the next era of centers.
---
---