The Los Angeles Kings have arguably the best prospect system in the NHL. They have incredible depth down the middle, with names like Quinton Byfield, Alex Turcotte, and Akil Thomas, just to name a few. The team also has a solid group of wingers and defensemen to go along with the next generation of centers, such as Arthur Kaliyev, Samuel Fagemo, and Tobias Bjornfot. For LA, their list of prospects simply goes on and on.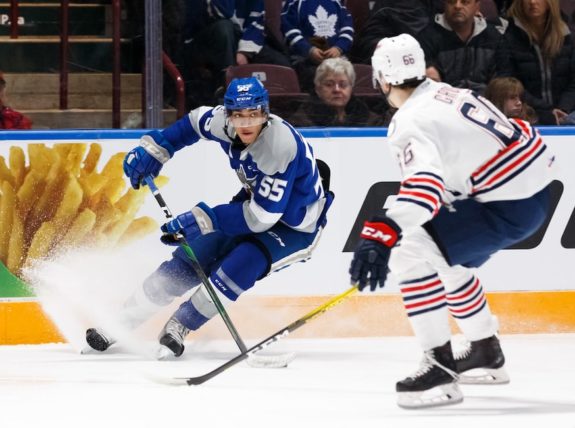 It has been a while since we've checked in on these prospects due to how exciting the first month-plus of the season has been. The Kings have prospects playing on several different teams in many different leagues. One main destination for prospects, though, is the Ontario Reign, the AHL affiliate of the Kings. The Reign are usually the last stop for prospects before they make the jump to the NHL, and there are several exciting players there to start the season.
Reign Off to a Difficult Start This Season
The Reign went winless through their first five games of the season. The team kicked off the campaign with two games against the Henderson Silver Knights, one versus the San Diego Gulls and two versus the Tucson Roadrunners. Though Ontario lost their first five games of the season, they got closer to their first win in each of those contests. Their first two games were lost by a wider margin, but they got within one goal in games three and four before taking the Roadrunners to overtime. The team finally broke through on Wednesday, recording a 2-1 win over the Colorado Eagles. Hopefully, they can continue to build on their previous games, pushing up the standings.
Key Prospects Playing for the Reign
The Kings have a plethora of prospects playing for the Reign this season, so we will zoom in on some key players; those featured in the Kings' 'untouchable' prospects list prior to the start of the season and those who have been playing especially well for the Reign throughout their first few games.
Quinton Byfield
Byfield is one of the most anticipated prospects from the 2020 NHL Draft, where the Kings selected him with the second overall pick. Last season with the Sudbury Wolves of the OHL, he put up 82 points in 45 games. He stands at an incredible 6-foot-4, drawing comparisons to Evgeni Malkin. He is an elite skater with great stickhandling skills and impressive hockey IQ. So far this season, Byfield ranks fourth on the Reign in scoring, posting three assists, adding his first AHL goal recently, for four points in six games. Fellow Kings' prospects Kaliyev and Tyler Madden picked up assists on the goal.
His minus-five on the season, thus far, is a bit troubling, but plus/minus isn't always the best metric to measure a player by. Byfield will look to continue to put up points in Ontario, helping them turn the season around.
Samuel Fagemo
The Kings drafted Fagemo in the second round of the 2019 NHL Draft, 50th overall. Last season, he played with Frolunda HC of the SHL, putting up 22 points in 42 games. He is an overall great player with a solid skill set. He has impressive hands, a great shot, and shows a lot of creativity. Fagemo currently ranks third on the Reign in scoring, posting two goals and two assists for four points in six games. He is a big part of the Kings' winger prospect group, so it is great that he is producing early in the season.
Arthur Kaliyev
Kaliyev was a steal for the Kings at the 2019 Draft, as he possesses offensive abilities that could have warranted a top-10 selection. But due to questions surrounding other parts of his game, LA was able to pick him up in the second round, 33rd overall. Last season, his offensive talent really showed, posting 98 points in 57 games with the Hamilton Bulldogs of the OHL.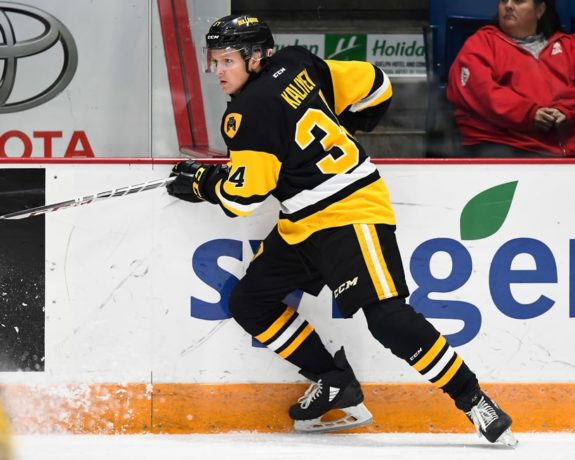 So far this season, though, Kaliyev has not been able to put up a ton of points with the Reign, posting just two points in six games (one goal and one assist). But the good news is that there have not been as many issues in his defensive game, as he is one of only nine players on Ontario without a negative plus/minus. He was also able to get into one NHL game this season, scoring his first NHL goal. If he can start to put up points in the AHL, Kings fans should expect to see a lot more of him very soon.
Rasmus Kupari
Kupari was the Kings' first-round pick in the 2018 NHL Draft, 20th overall. He is a phenomenal center who boasts outstanding hands, a great shot, excellent skating, and an abundance of creativity. This season is his second with the Reign, as he played 27 games in Ontario last season. He put up eight points in his 2019-20 AHL campaign.
This season, Kupari has played just six games thus far, and he has already almost tied his points total from last season. He has put up one goal and six assists for seven points. He will look to continue to impress in the AHL this season, fighting for a center position on the Kings, along with some of the best prospects in the NHL.
Alex Turcotte
The Kings selected Turcotte with their first-round pick at the 2019 NHL Draft, fifth overall. He is an incredible playmaker who sees the ice well, plays a two-way game, and is very creative. He plays a solid game in every area of the ice, allowing him to be used in every situation. Last season, he played for the University of Wisconsin, putting up 26 points in 29 games.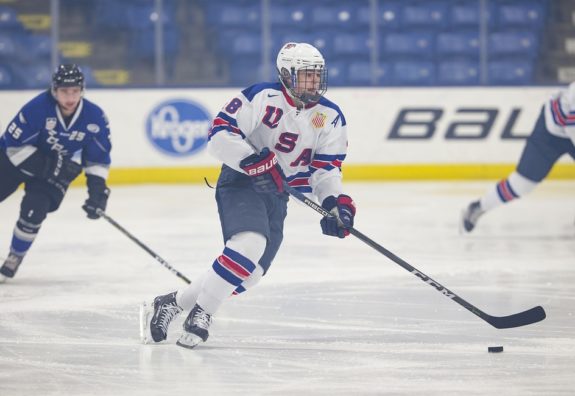 Turcotte's season is not off to the greatest start, as he has yet to put up a point. He is also a minus-four on the season thus far. He did not play in the game versus the Eagles for reasons which are unclear, but hopefully, he will be back soon and be able to get on the scoresheet once he returns.
Prospect Development Has Been Impressive Throughout the Early Stages of the Season
Though the team as a whole has not gotten off to the best start, prospect development is going well in Ontario. Some of the young prospects are getting their first taste of professional hockey, learning what it takes to adjust to the speed and physicality of play at the AHL level. This is a crucial step before making the jump to the NHL, as it allows for prospects to get an idea of what the speed is like in the best league in the world. The head coach of the Reign, John Wroblewski, spoke about this impressive development at a press conference.
I really do see a marked improvement from almost every single one of them through these first four games.

John Wroblewski on the development of young players in Ontario.
This is great to hear for Kings fans. Though it is fun to see the Reign win, the main goal of having prospects play in Ontario is to allow them to progress before playing in the NHL. The Kings already have some of the highest caliber prospects playing in the AHL, so they should be ready to make an impact once they get called up.
It Is Unclear When We Will See These Prospects Play for the Kings
Kings fans are anxious to see the team's highly ranked draft picks make an impact in the NHL, but it is not clear when this will happen. Rob Blake, LA's general manager, spoke about prospects playing for the Kings prior to the start of the season.
Listen, we're talking about real young players, and they have to be 100% ready to step in and help your team win…we have to be confident that by playing the whole year it's going to help them develop.

Rob Blake on where prospects will play in the 2020-21 season.
So far, Blake has stuck to his intentions. Some prospects have gotten a shot at the NHL, but not for any extended period of time. As previously mentioned, Kaliyev did get one game with the Kings. Jaret Anderson-Dolan has gotten the most time in the NHL thus far, playing five games. The team has kept him around with how good he has been playing, as he has posted five points.
Though it is hard to wait patiently for prospects like Byfield and Turcotte to arrive in the NHL, it is a much better option to allow them to develop in the AHL rather than rushing them. There are a number of examples of NHL teams rushing skilled prospects to play in the NHL, and it rarely turns out well. There is no reason to risk pushing a prospect too hard in a year where not much is expected of the Kings in terms of going on a playoff run. The veteran core has carried LA so far this season, and they will have to continue to do so until it is time to introduce the new chapter of hockey in Los Angeles.
---
---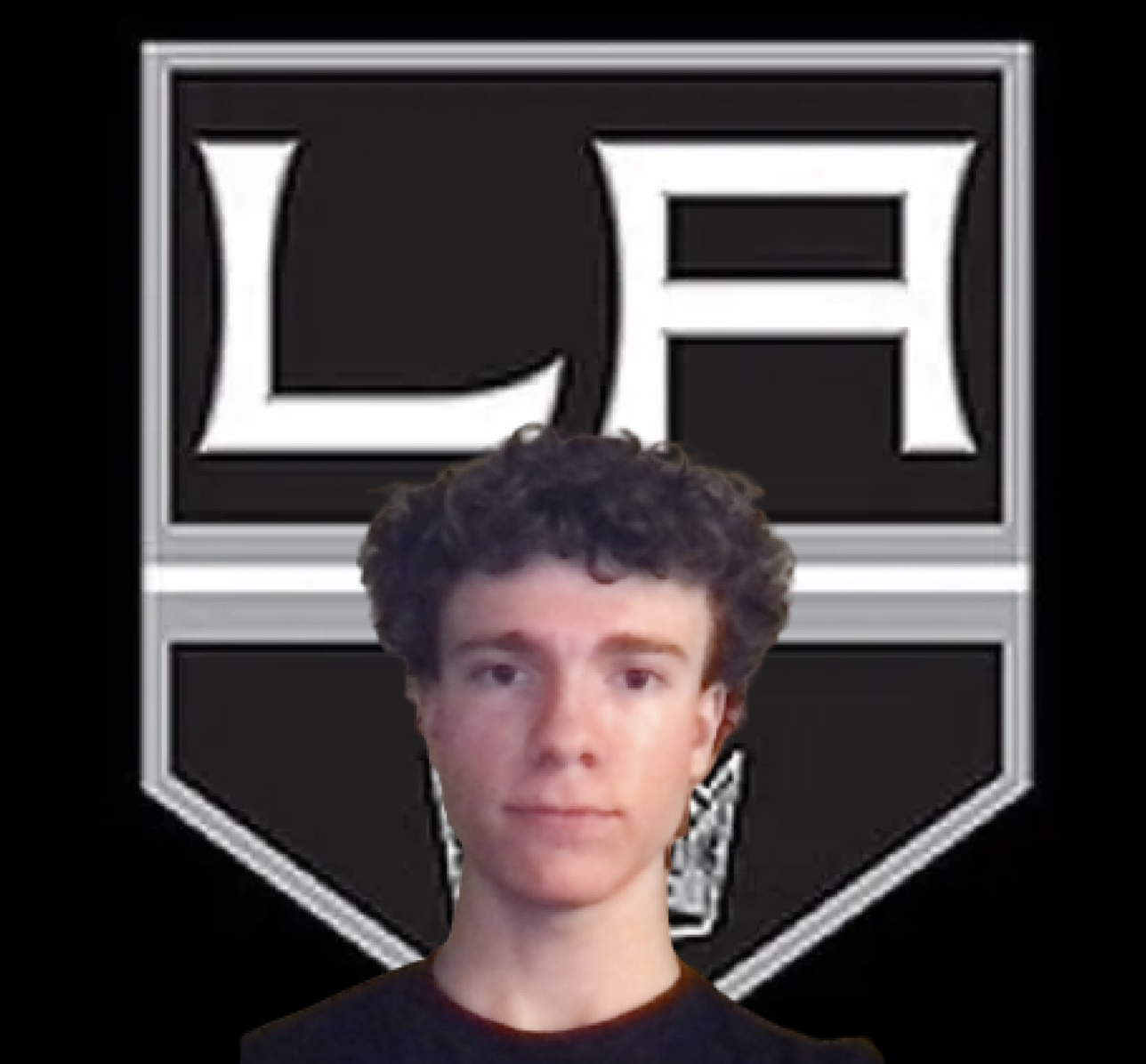 Zackary Weiner is a high school student from New York City who covers the Los Angeles Kings here at The Hockey Writers. He is a lifelong hockey fan and player, and his previous experience includes writing articles about the NHL for various online publications. His articles cover a wide variety of topics that concern the Kings and he takes into account a range of viewpoints, making his articles a perfect read for anyone who wants to stay up to date on the team. Zackary is more than happy to get into a conversation with fellow Kings fans, so feel free to leave a comment below any of his articles like this one to let him know your opinion and what you want to see next. You can also listen to him talk about the team on Fantasy Hockey Life, The Hockey Writers Live, and Blackhawks Banter.