There are many players who the Seattle Kraken should draft, but who are the tempting names that they should steer clear of when it comes time to decide on July 21? Which players are too risky, too safe, too expensive, too old, and too immature who could hinder the Kraken's progress? Here are five players the newest NHL franchise should avoid.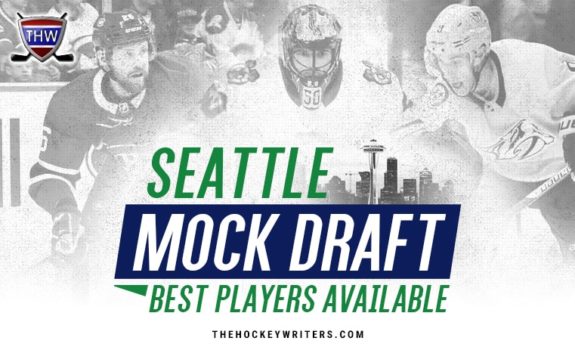 This is not a "Top Five" list. Rather, these are five definitive nos. They will be intriguing to Seattle's front office for one reason or another but should be crossed off their list. Like the Vegas Golden Knights, the Kraken are expected to wheel and deal and take certain players in exchange for draft assets and such, but hopefully not these players.
Here's a look at five notable, albeit tempting, NHLers that the Kraken should intentionally overlook in the expansion draft.
5. Chris Tanev
Tanev isn't a household name, he's a player's player kind of player… If you're a Vancouver Canucks fan you've known this Tanev (his younger brother, Brandon Tanev, plays for the Pittsburgh Penguins) for the past decade.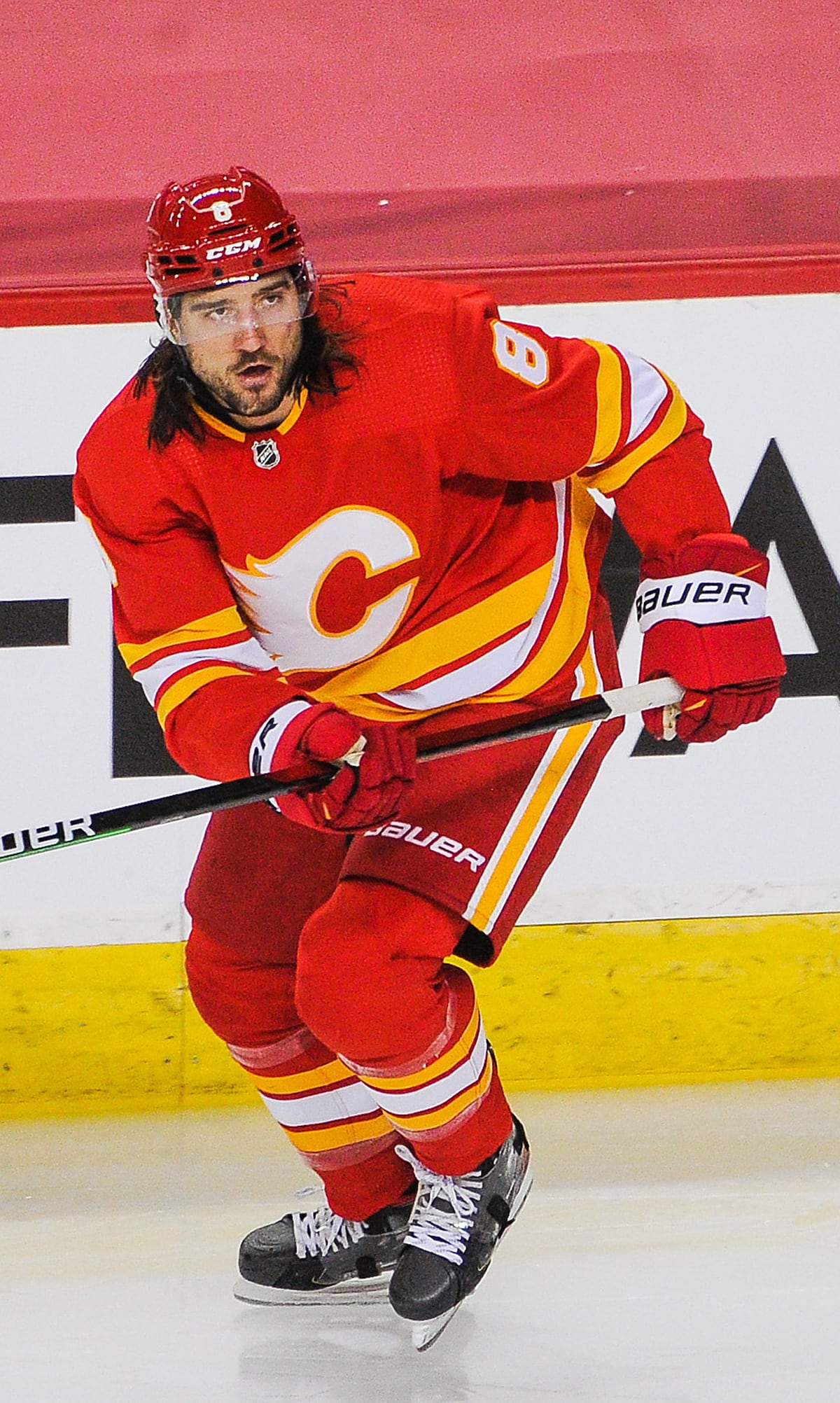 If you're a Calgary Flames fan, you're just getting to know your former rival. The Flames signed Tanev to a four-year deal worth $18 million. That's a fair contract for the defensive defenseman, but it's not one the Kraken should take on.
Tanev has never played a complete season. Due to his style, he has only played more than 69 games once in his career, and that was in 2014-15 when he played 70 games. To further the point, Tanev is 31 years old and will be closing in on 35 when his deal expires. That's too much mileage on a historically injured player.
Don't be mistaken, Tanev would be a great stay-at-home defenseman for the Kraken, but at $4.5 million for three more years, he's a financial risk that the team should not entertain.
4. Anton Khudobin
With so many other talented netminders available, the Kraken should intentionally pass on Khudobin, even though, at 34 years old, he could be considered an attractive pick for many reasons.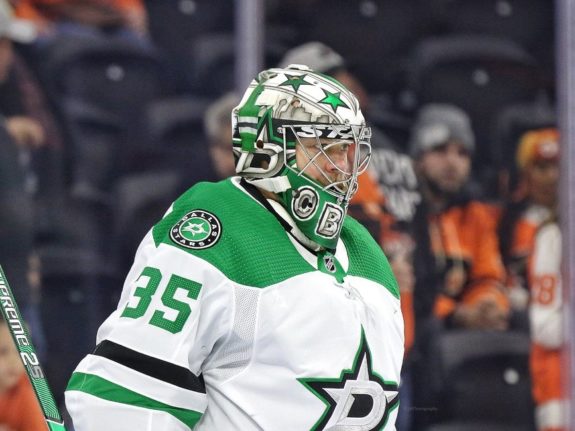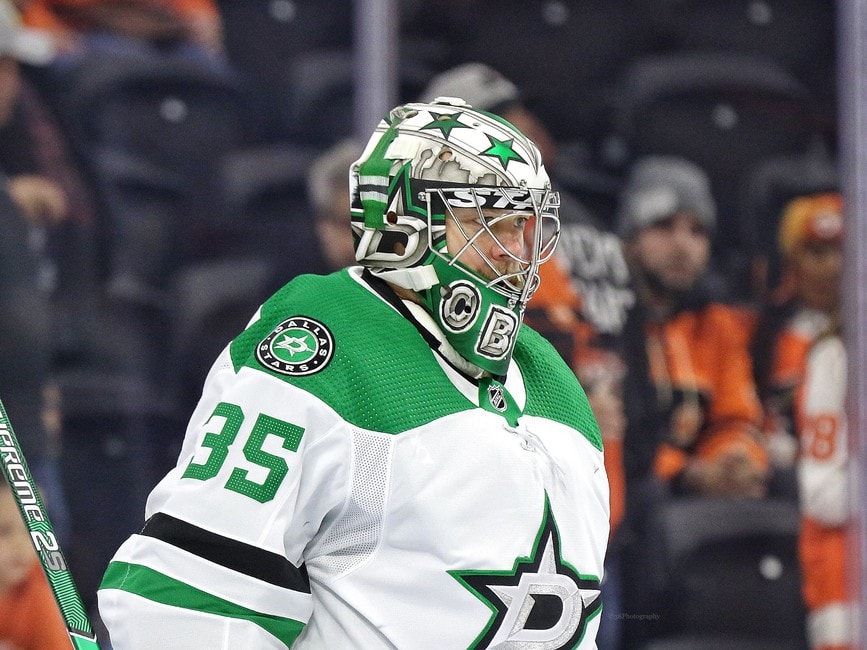 For starters, he's now a legitimate number one goaltender. Before last season, Khudobin was considered a backup, but due to Ben Bishop's long-term injury, he was given the opportunity to lead the Dallas Stars to the Stanley Cup Final. No matter how entertaining it would be to have Khudobin, the Stars have young, pending restricted free agents (RFAs) that could serve the Kraken better in the long run; Jason Dickinson, Adam Mascherin, and Julius Honka come to mind.
There have been legitimate reports that suggest Khudobin will be selected in the expansion draft. It wouldn't be a surprise if Dallas wants that to happen as well. Khudobin would be a fine short-term option for Seattle, but when Jonathan Bernier, Jake Allen, Casey DeSmith, Branden Holtby, Antti Raanta, David Rittich, James Reimer, Pavel Francouz, and others might also be available, do you really want to go with Khudobin?
3. James Neal
It remains to be seen what will happen with Neal. Last week, the Edmonton Oilers waived the one-time 40-goal scorer, and Neal and his $5.75 million cap-hit were unclaimed, leaving him in purgatory on Edmonton's taxi squad.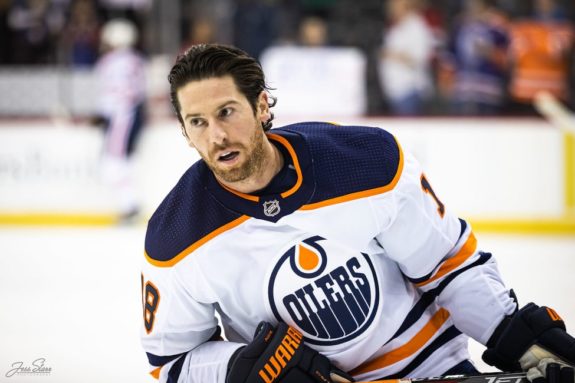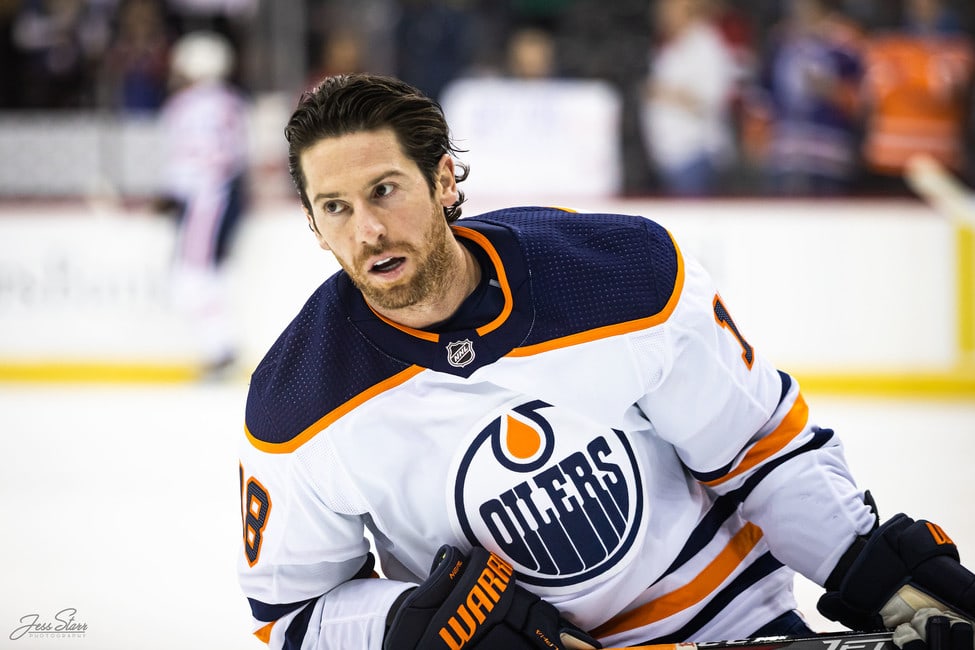 What makes him tempting is that he is a veteran, top-six winger who was also selected by the Golden Knights from the Nashville Predators in the 2017 expansion draft. Neal not only produced for Vegas, but he also provided leadership in the playoffs. He may have only played one season for them, but he knows how to win with an expansion franchise.
However, at this stage of his career, Neal is not worth the gamble. The Kraken would be better off taking Kyle Turris or Josh Archibald from the Oilers. If management really values his experience, in a perfect scenario, they would find another way to acquire him. Seattle could take on Neal and his contract in exchange for draft assets, or maybe they could sign him if he's bought out.
2. James van Riemsdyk
Do not let his numbers distract you from his contract and medical history. In terms of production, van Riemsdyk has been relatively consistent since he was drafted second overall in 2007. What's been equally consistent are injuries. Excluding this season and last, he has only played an 82-game season twice in ten years.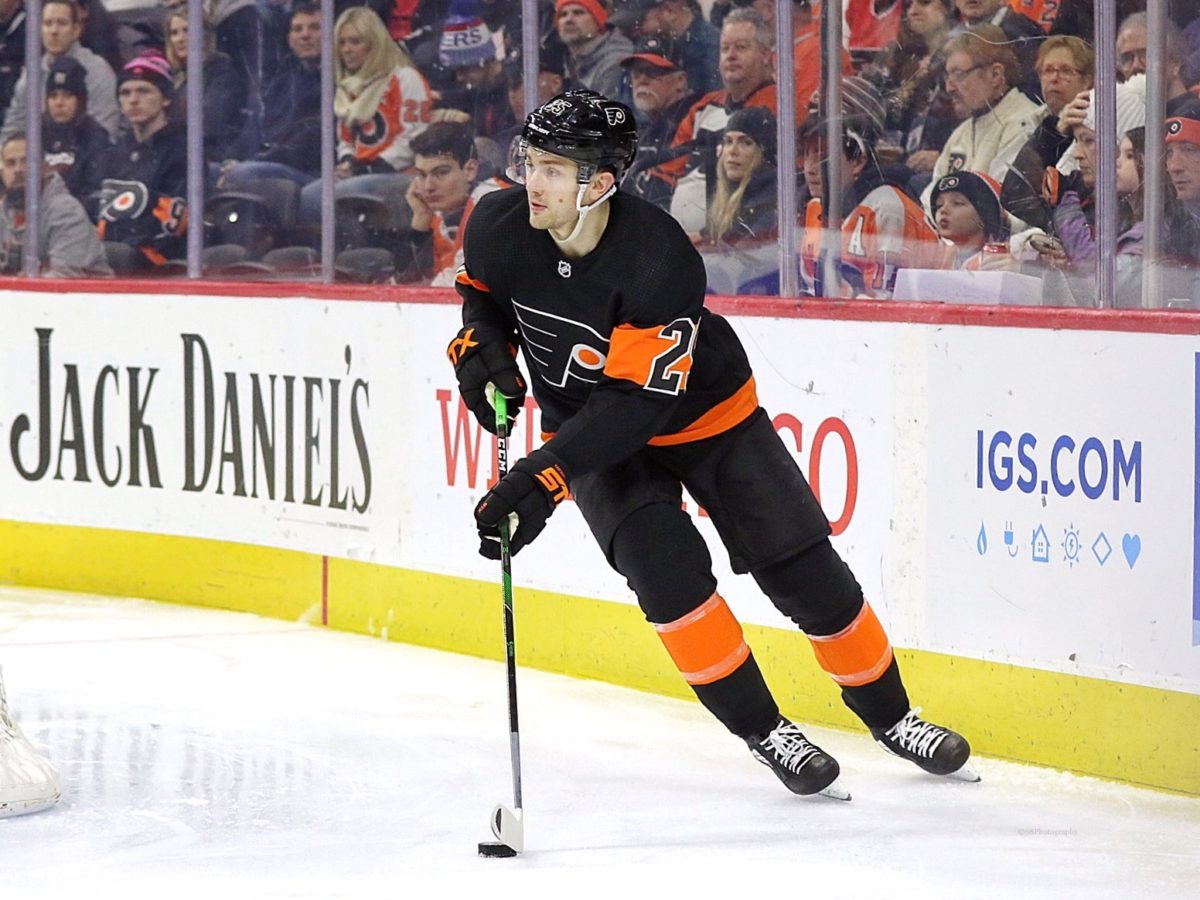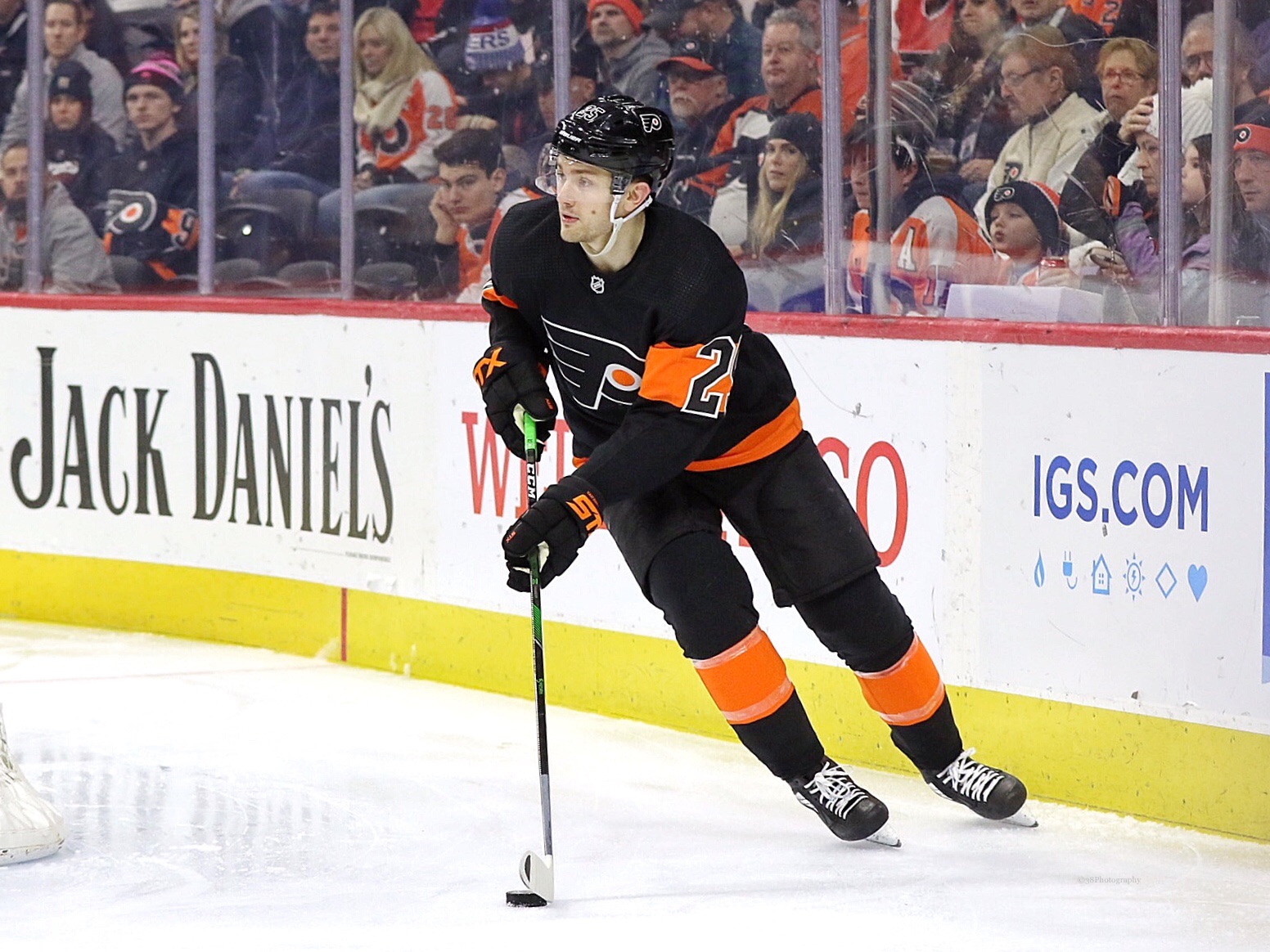 Injuries were a contributing factor in the 2012 trade that sent him to the Toronto Maple Leafs from the Philadelphia Flyers for Luke Schenn. In hindsight, the Maple Leafs won that deal by a landslide, but van Riemsdyk was still haunted injuries in Toronto.
He re-signed with the Flyers in 2018 with an aggressive five-year, $35 million contract. Yes, he has consistently contributed since, but he's not been worth $7 million per season. That's why he's on this list, and it's why the Flyers likely won't protect him in the upcoming draft. He's been good, but he's not been that good…until now.
At 31, van Riemsdyk is not only leading the Flyers in points, but he is tied for ninth in the NHL. However, this season is an outlier, and that's the danger. His performance is so irregular that the Flyers are in an interesting position. If he continues to produce, they may have to consider protecting or trading him. Otherwise, Seattle could take a top-ten point-producer for nothing… which they shouldn't, because again, however tempting he may be, it's unlikely he can maintain his production.
To be clear, this writer considers van Riemsdyk too much of a risk, but I love watching him succeed.
1. Tony DeAngelo
Regardless of where he ends up before the expansion draft, DeAngelo will be tempting to select. Very rarely does a 25-year-old, pending RFA, offensive defenseman become available. However, as many know, there's a good reason he will be up for grabs.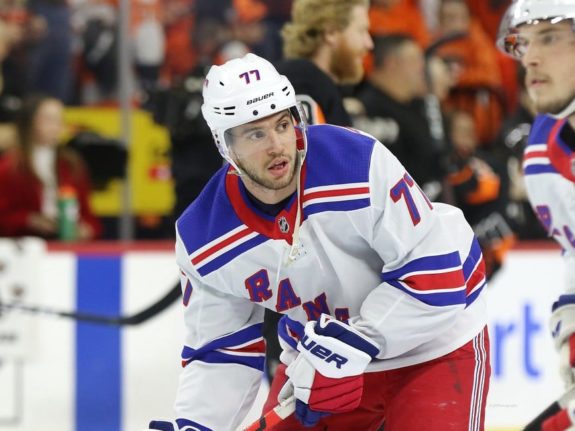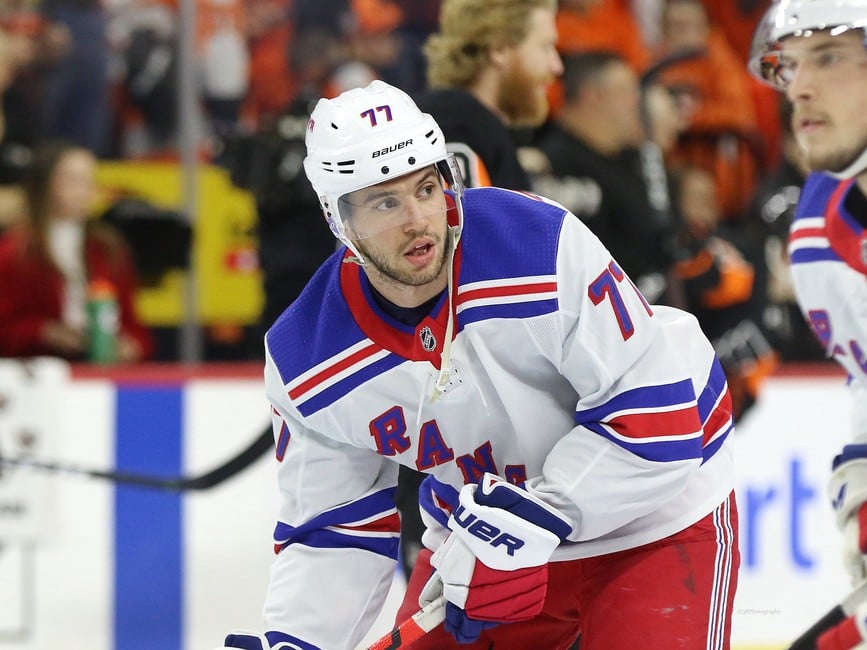 Consistent behavioral issues have prevented DeAngelo from remaining in any lineup. There's a laundry list of reasons why the Kraken should not waste their selection on him. If he's still with the New York Rangers, the Kraken should be taking Julien Gauthier, Brett Howden, Brendan Lemieux, Libor Hajek, or almost anyone not named DeAngelo.
DeAngelo recently "bared his soul" to Larry Brooks of the New York Post, but many feel that it's a little too late.
Hockey-wise, there are mistakes that I have made. I've gotten hot-headed at times. I'm the first one to admit that and I take responsibility for it. I've tried to learn and get better and better at it, but there are still times where things have happened and emotionally I've gone over the line a little bit, and I accept responsibility for that. The thing with Alex [Georgiev], exactly like he said, emotions got away.

Tony DeAngelo (from 'Tony DeAngelo bares his soul in first comments since Rangers exile,' New York Post, 02/13/2021)
There's no question that DeAngelo is a valuable player when he's at his best. However, he's not worth the gamble. After being waived by the Rangers, DeAngelo was unclaimed. No one else wants to deal his emotional outbursts. His name alone stirs up controversy.
It would be heartless to root against DeAngelo. Nobody wants a talented player to fall short of their potential. He just needs to get out of his own way and prove that he's emotionally capable of contributing to an NHL franchise through his actions, not his words. Until that day comes, the Kraken shouldn't attempt to nurture a player who's proven to be untrustworthy.
There's no question that all five of these players could contribute to the Kraken in some sort of fashion, but each has a red flag attached to them. It boils down to this: why risk it? Why take the gamble on a player that could ultimately do more harm than good or simply be a short-term fit instead of a long-term solution.
The Golden Knights set the bar on how to properly execute an expansion draft. They not only built a team that was able to compete immediately but built a foundation for years to come. It's highly unlikely that the Kraken will achieve all that Vegas did in its first season, but Seattle still needs to follow in their footsteps and avoid making a poor selection in the process.
What do you think? Which player would you avoid like the walking plague if you're Seattle?
Comment below.
---
---
Daniel Blanda, a Journalist, Playwright, and Screenwriter based in Boston, MA covers the Seattle Kraken for The Hockey Writers. He has previously contributed work to "Snipetown: The Voice of Hockey" magazine and the "Hockey Addict's Guide New York City." He was a youth hockey coach and a professional skate sharpener for Westside Skate & Stick while living in Queens. Daniel also writes for BlueLineStation.com covering the New York Rangers.
https://www.danielcblanda.com/